AJI SAVOR™ CHEESE PIZZA BREAD RECIPE
AJI SAVOR™ RICE TOPPING MIX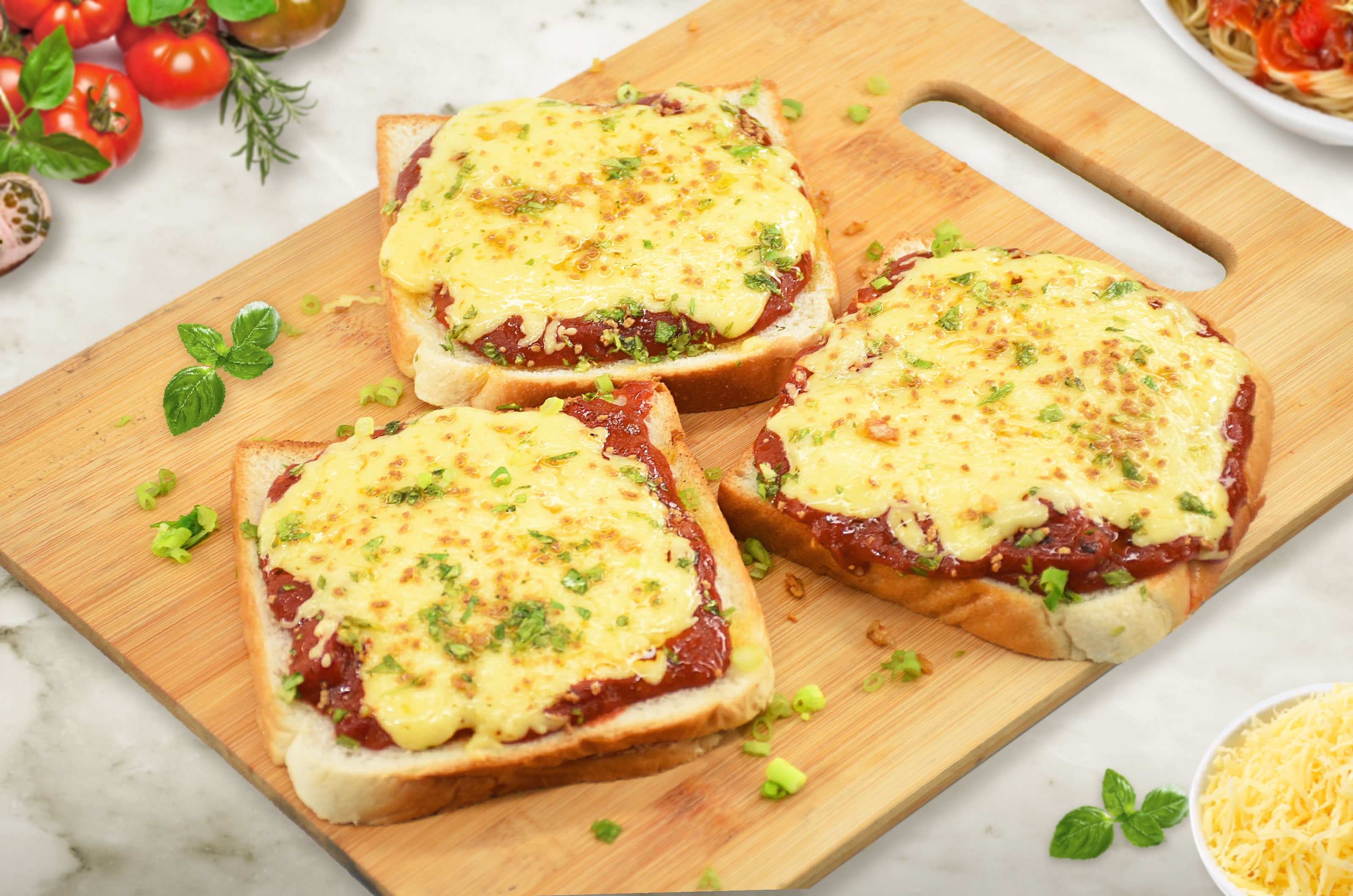 Ingredients
4 slices (120g) Loaf Bread, slices
1/2 cup (120ml) Tomato Sauce
1/2 cup (100g) Cheese, quickmelt, grated
2 Packs (8g) AJI SAVOR™ Rice Topping Mix (Beef)
NUTRITION INFORMATION
Nutrition Facts
Calories per serving (kcal)
195.2
Carbohydrates (g)
23.8
Proteins (g)
8.6
Fat (g)
7.3
Dietary Fiber (g)
0.9
Calcium (mg)
409.2
Iron (mg)
1.7
Sodium (mg)
899.3
Good to Know Nutrition Facts!
Cheese and AJI SAVOR™ is a good Calcium source which helps strengthen your bones as you age.
Preparation time: 15 minutes
Cooking time: 5 minutes
Procedure
ASSEMBLE. On a countertop, place loaf bread slices. Pour and spread 2 tbsps tomato sauce on each loaf slice.
ADD. Add grated cheese. Sprinkle AJI SAVOR™ (Beef)
TOAST. In a toaster, toast pizza bread until cheese is melted.
SERVE. Serve while hot.
Makes 4 servings
Serving size: 1 pc (87g)
Cooking Tips
You can explore on other toppings for your cheese pizza bread like pineapple and bell peppers.
Product Used