AJI SAVOR™ CONGEE RECIPE
AJI SAVOR™ RICE TOPPING MIX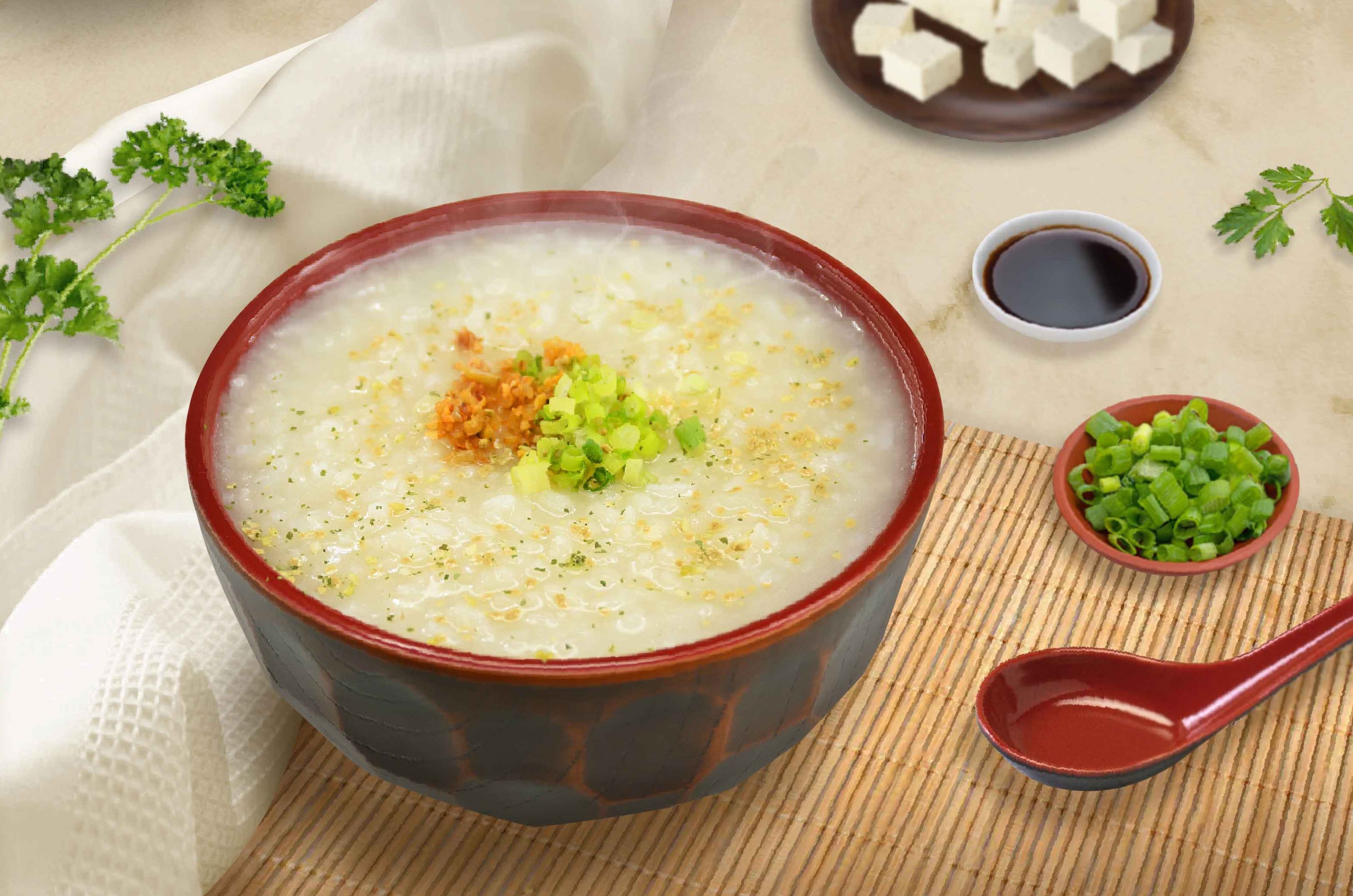 Ingredients
3 tbsps (45.0 ml) Cooking Oil
2 tbsps (25.0 g) Ginger, minced
1/4 cup (55.0 g) Red Onion, minced
1 tbsp (10.0 g) Garlic, minced
1 1/2 cups (350.0 g) Malagkit Rice
4 cups (1,000.0 ml) Water
2 packs (8.0 g) AJI SAVOR™ Rice Topping Mix (Chicken)
1 tsp (5.0 g) Salt
1 tsp (1.0 g) Pepper
NUTRITION INFORMATION
Nutrition Facts
Calories per serving (kcal)
214.6
Carbohydrates (g)
36.9
Proteins (g)
3.3
Fat (g)
6.0
Dietary Fiber (g)
0.5
Calcium (mg)
114.1
Iron (mg)
0.7
Sodium (mg)
313.9
Good to Know Nutrition Facts!
This recipe contains a good amount of Calcium for building and maintaining strong bones and teeth.
Preparation time: 10 minutes
Cooking time: 40 minutes
Procedure
SAUTÉ. In a large pot, heat oil. Sautè ginger, onion, and garlic until fragrant.
MIX. Add malagkit rice. Mix well and saute for 3 more minutes
SIMMER. Add water and stir occasionally. Simmer until congee is thickened.
SEASON. Add AJI SAVOR™ (Chicken), salt, and pepper. Mix well.
SERVE. Transfer congee in a serving bowl. Serve while hot.
Makes 8 servings
Serving size: 1 cup 240g
Cooking Tips
You can opt to add toppings such as egg, which is good source of protein to complement this dish.
Product Used