AJI SAVOR™ EGG SANDWICH RECIPE
AJI SAVOR™ RICE TOPPING MIX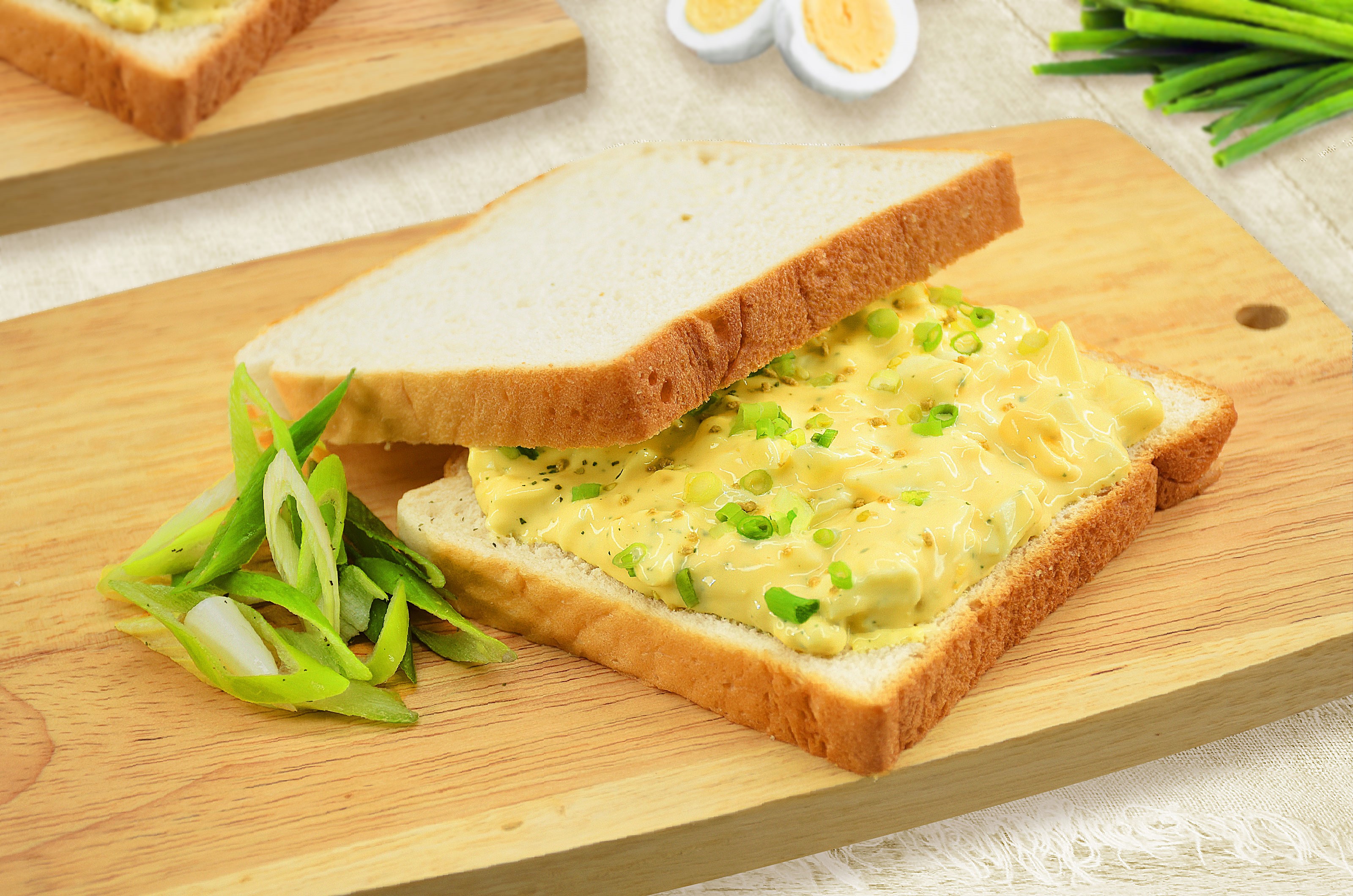 Ingredients
8 slices (240g) Loaf Bread, slices
4 pcs (242g) Egg, hard boiled
1/2 cup (110ml) Mayonnaise
2 Packs (8g) AJI SAVOR™ Rice Topping Mix (Chicken)
NUTRITION INFORMATION
Nutrition Facts
Calories per serving (kcal)
399.5
Carbohydrates (g)
30.4
Proteins (g)
11.6
Fat (g)
25.7
Dietary Fiber (g)
1.2
Calcium (mg)
232.0
Iron (mg)
3.7
Sodium (mg)
609.3
Good to Know Nutrition Facts!
Get good amount of Protein coming from eggs and Calcium from AJI SAVOR™. Both are essential in healthy growth and development.
Preparation time: 10 minutes
Cooking time: 20 minutes
Procedure
TOAST. In a pan, toast loaf on both sides. Set aside.
MIX. In a bowl, add diced hard-boiled egg, mayonnaise, and AJI SAVOR™ (Chicken). Mix well.
SPREAD. Scoop and spread egg mixture into loaf bread slices.
SERVE. Serve and enjoy.
Makes 5 servings
Serving size: 1 sandwich (120g)
Cooking Tips
You can opt to chop eggs bigger for a lump texture on your egg sandwich spread.
Product Used