AJI SAVOR™ MASHED POTATO RECIPE
AJI SAVOR™ RICE TOPPING MIX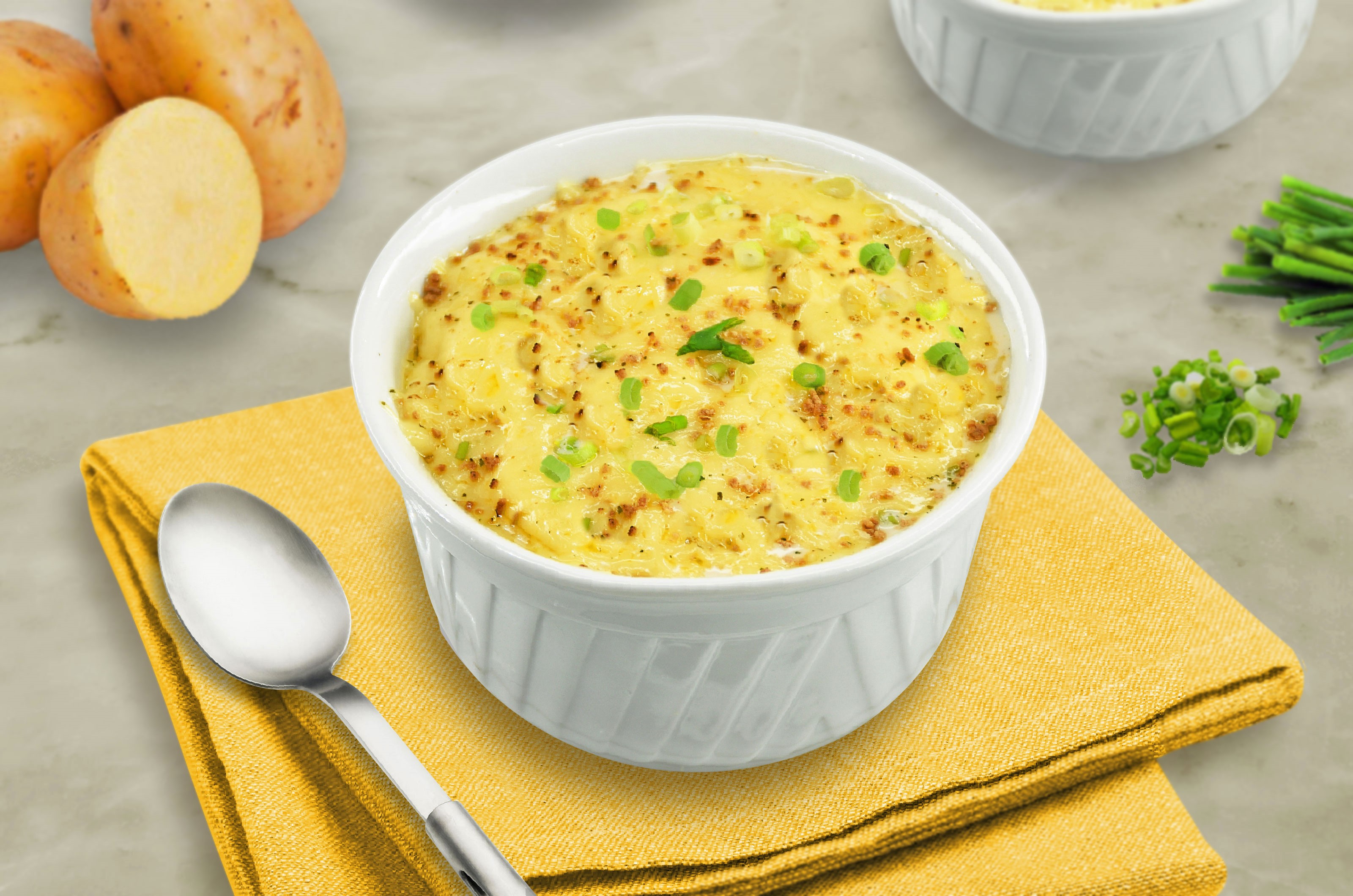 Ingredients
1 cup (202g) Potato, peeled
3 Tbsps (30ml) Milk
1/4 cup (60g) Cheese, quickmelt, grated
2 Packs (8g) AJI SAVOR™ Rice Topping Mix (Beef)
NUTRITION INFORMATION
Nutrition Facts
Calories per serving (kcal)
76.1
Carbohydrates (g)
8.4
Proteins (g)
3.8
Fat (g)
3.0
Dietary Fiber (g)
0.6
Calcium (mg)
263.4
Iron (mg)
0.6
Sodium (mg)
326.9
Good to Know Nutrition Facts!
Potato is good source of Carbohydrate that is low in Cholesterol and Fat. It also contains Potassium, Vitamin C, Vitamin B6.
Preparation time: 10 minutes
Cooking time: 20 minutes
Procedure
BOIL. In a pot, boil potatoes in water until soft enough to mash.
MASH. Mash using a masher or a fork, mash potatoes. Add milk and AJI SAVOR™ (Beef). Mix until smooth.
SCOOP. Scoop mashed potatoes in small bowls. Top with Grated Cheese.
SERVE and enjoy.
Makes 5 servings
Serving size: 1/4 cup (60g)
Cooking Tips
You can opt to use all purpose cream as an alternative for milk for a richer mouthfeel.
Product Used