AJI SAVOR™ OMELETTE RECIPE
AJI SAVOR™ RICE TOPPING MIX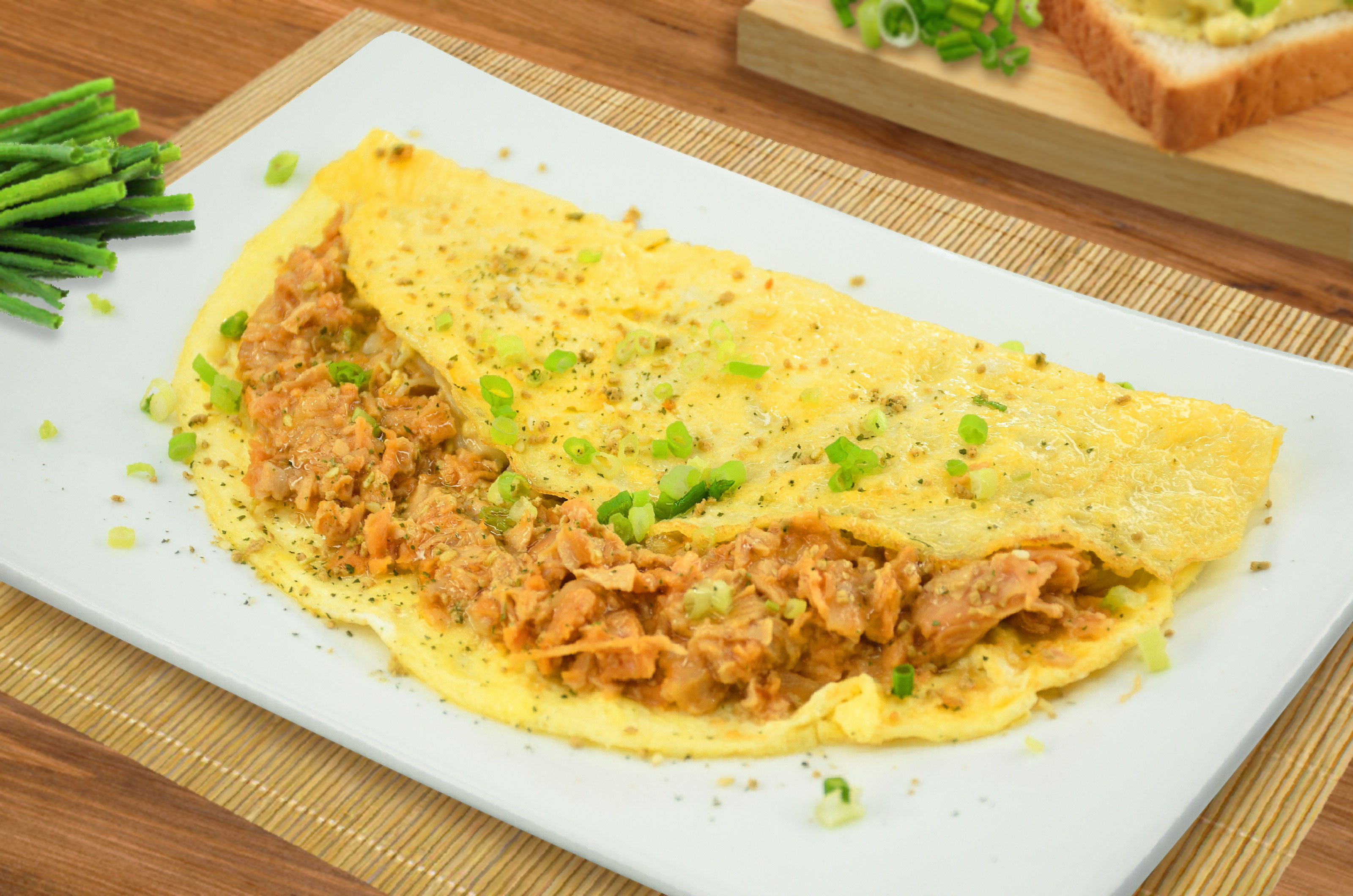 Ingredients
1/4 cup (60g) Butter
4 pcs (240g) Eggs, beaten
1/2 cup (120g) Canned Corned Chicken
2 Packs (8g) AJI SAVOR™ Rice Topping Mix (Chicken)
NUTRITION INFORMATION
Nutrition Facts
Calories per serving (kcal)
246.4
Carbohydrates (g)
3.8
Proteins (g)
10.7
Fat (g)
21.0
Dietary Fiber (g)
0.0
Calcium (mg)
239.6
Iron (mg)
1.8
Sodium (mg)
563.9
Good to Know Nutrition Facts!
New way to prepare tasty and nutrient packed omelet. Egg is good source of Protein and AJI SAVOR™ is high in Calcium.
Preparation time: 10 minutes
Cooking time: 20 minutes
Procedure
SAUTÉ. In a heated pan, add corned chicken and sautè for 2 minutes. Turn off heat, add AJI SAVOR™ (Chicken). Mix well. Set aside.
FRY. In a bowl, mix beaten egg and 1 pack AJI SAVOR™ (Chicken). Heat butter in a pan, scoop eggs mixture and cook until eggs are partially set. Add a scoop of chicken mixture .
FOLD. Fold ½ part of the egg mixture to enclose chicken mixture. Turn off heat.
SERVE. Serve and enjoy.
Makes 4 servings
Serving size: 1 omelette (90g)
Cooking Tips
Use low heat in cooking the omelette to avoid burnt portions bringing up a bitter after taste.
Product Used