AVOCADO TOAST RECIPE
AJINOMOTO AJI-SHIO® SEASONING MIX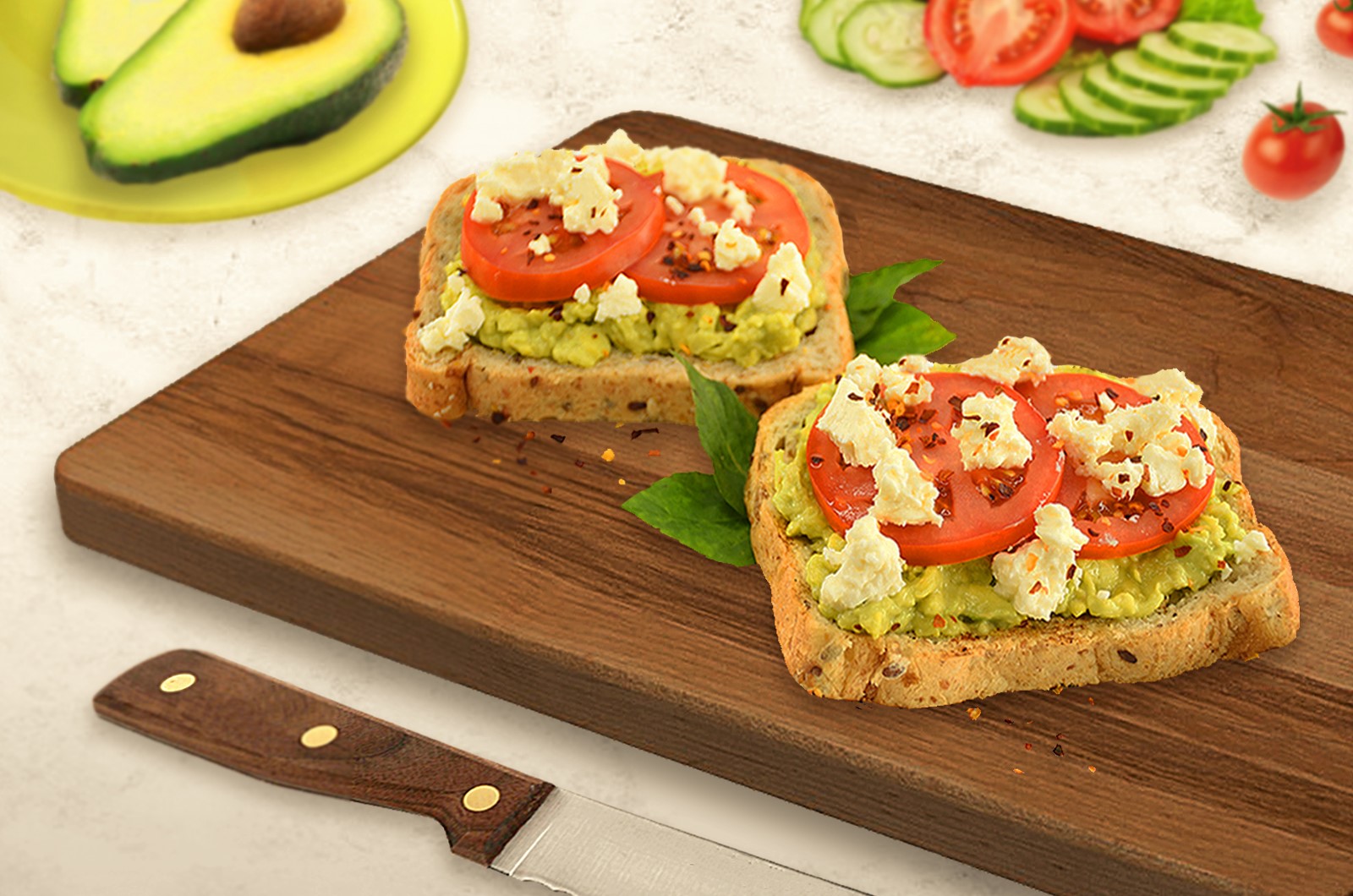 Ingredients
10 slices (300g) Wheat Bread
1/4 cup (60g) Butter, unsalted
2 pcs (200g) Avocado, peeled and mashed
1/4 cup (60ml) Yogurt, plain
1 Tbsp (10g) AJI-SHIO® Pepper Seasoning Mix
3 pcs (270g) Tomatoes
1/2 cup (100g) Cottage Cheese (Kesong Puti)
2 Tbsps (15g) Chili Flakes
NUTRITION INFORMATION
Nutrition Facts
Calories per serving (kcal)
158.6
Carbohydrates (g)
18.7
Proteins (g)
4.1
Fat (g)
7.9
Dietary Fiber (g)
1.8
Calcium (mg)
31.1
Iron (mg)
1.2
Sodium (mg)
518.2
Good to Know Nutrition Facts!
Avocados are rich in healthy fats and when consumed moderately, it can help in maintaining good heart health.
Preparation time: 20 minutes
Cooking time: 10 minutes
Procedure
TOAST. Spread butter over slice of bread and toast it on a heated pan until crust turns pale brown, then set aside.
MIX. In a bowl, add mashed avocados, yogurt, and AJI-SHIO® Pepper and mix well.
ASSEMBLE. On a serving plate, assemble toasted wheat bread, avocado mix, sliced tomatoes, cottage cheese and chili flakes. You may opt to top with another wheat bread to make a sandwich.
SERVE and enjoy.
Makes 10 servings
Serving size: 1 open sandwich (100g)
Cooking Tips
You can also use other types of bread (such as white bread) of your preference to make this recipe.
Product Used