Breakfast in Bed
February 10, 2021 | 10:00 am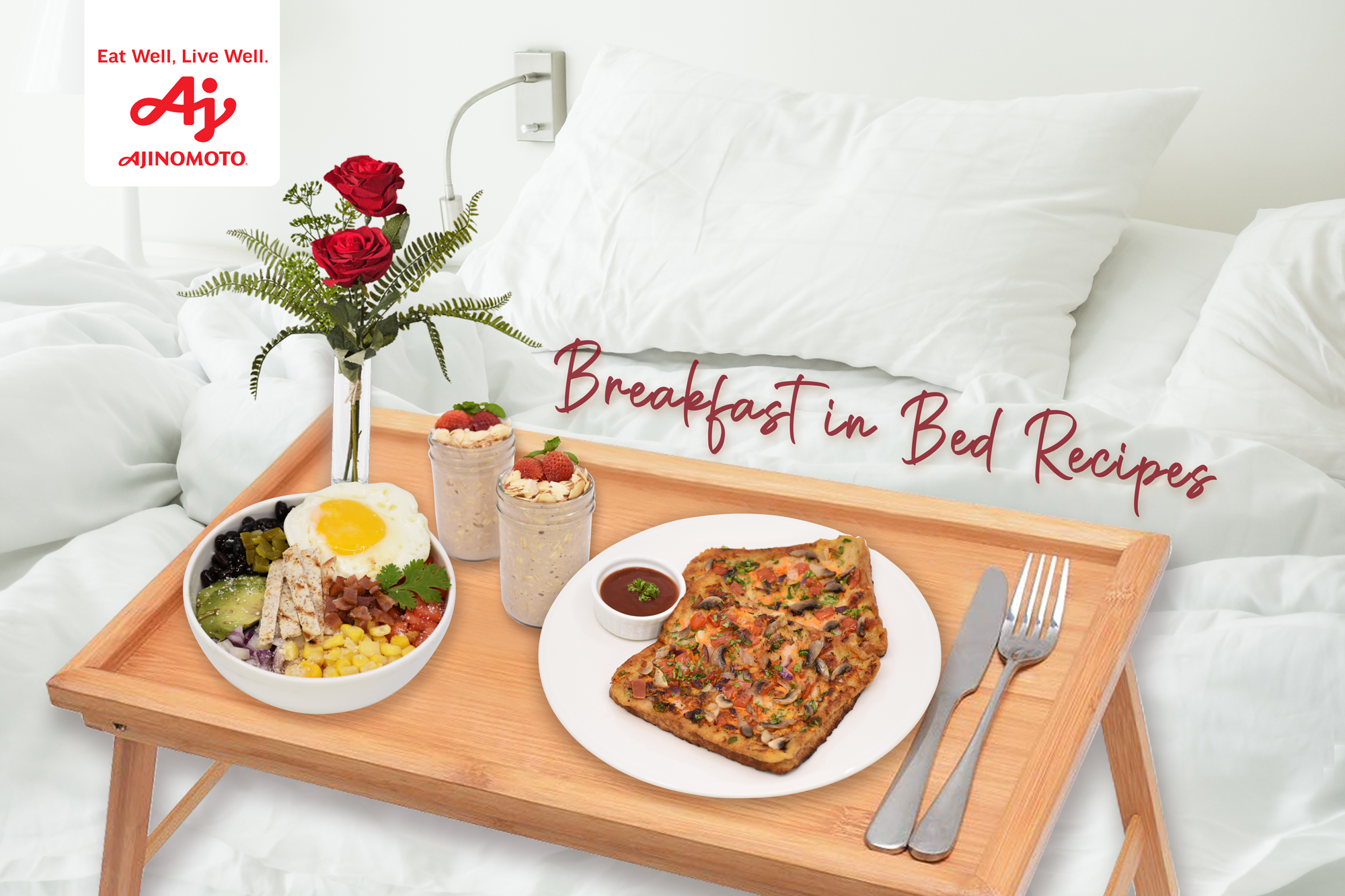 Food like love is meant to be shared and enjoyed. Eating together is always a welcome pause from the daily grind and a chance to catch up with your significant other. Serving breakfast in bed could just be the perfect way to start your Valentine's Day with the love of your life. COOKMUNITY® cooked up a special breakfast menu to help you plan for a special breakfast date in bed.
The preparations could be tricky since you need to get up earlier than your partner to set-up the breakfast surprise. For this reason, it is recommended to go with something that you can make the night before and dishes you can easily cook and serve before your partner wakes up. These dishes are also meant to be shared and a lot less messy to consume. Also, don't worry about breaking your budget as these recipes use affordable and accessible ingredients. All you need is some labor of love to complete this special treat that both you and your partner will surely enjoy.
Enjoy these dishes, which are not only delicious but healthy. Have the most amazing time with your loved one this Valentine's Day! For more romantic meal surprises perfect for this love month check out our next blog.