IN THE MOOD FOR PORRIDGE & SOUPS: How to make Champorado
June 11, 2020 | 8:00 am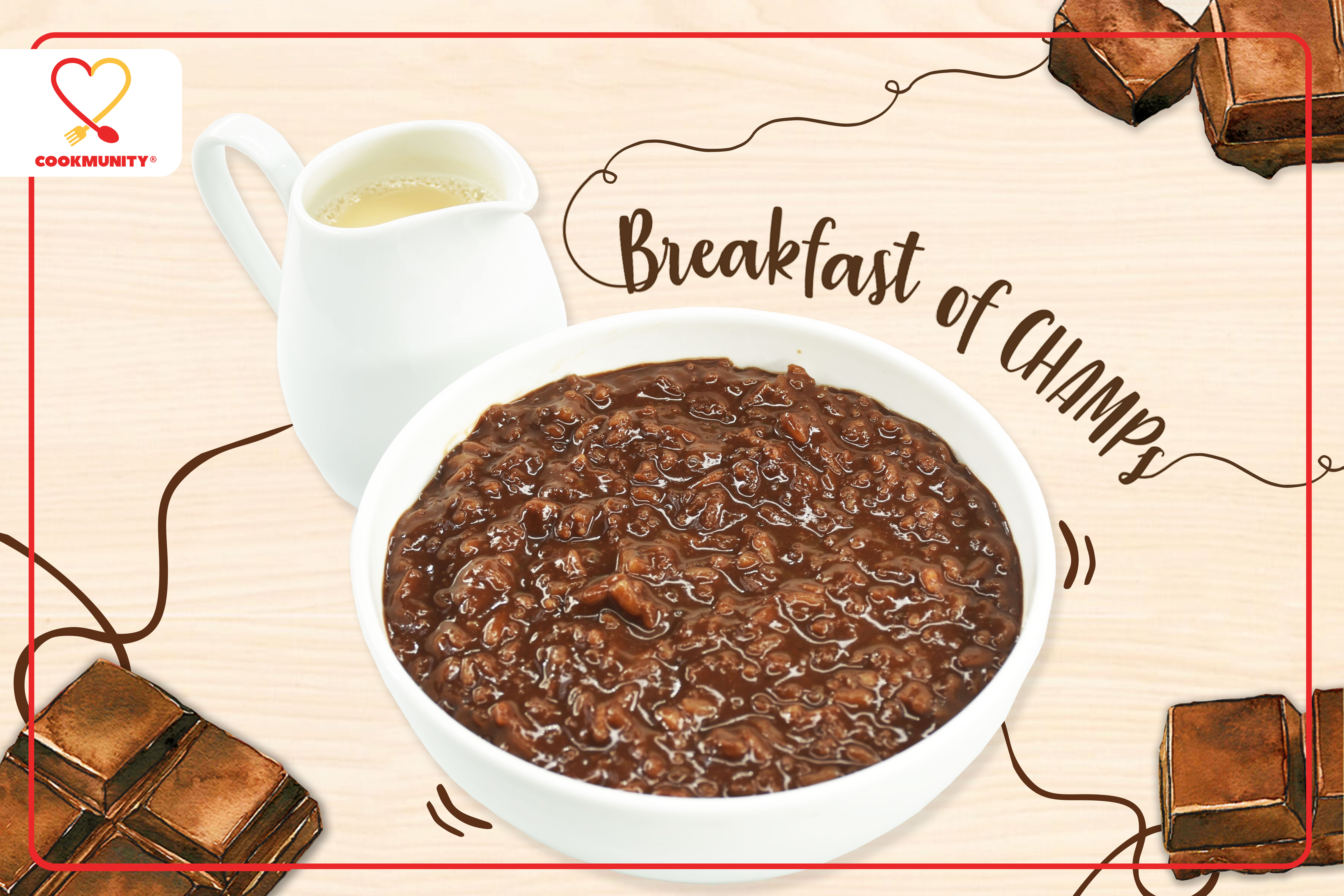 The keys to achieve perfect champorado are the right choice of ingredients and right cooking technique. You may have different preferences but the classic champorado is a thick and rich porridge with the right blend of sweetness. Here are some professional tips that will be helpful in making this simple Pinoy recipe:
Rice Option
Malagkit or Glutinous Rice is sensibly the top option for making the perfect champorado. The thick consistency is easily achieve by choosing this option. If you are on a budget, you may mix Glutinous Rice with regular-milled rice since malagkit is more expensive.
Choice of Chocolate and Milk
One of the most important champorado ingredients is chocolate since it will be vital to the overall taste, color, and aroma of your champorado. Tablea is one of the prominent choice for a rich-tasting champorado with a dark hint of bittersweet chocolate. In choosing tablea, make sure that it is made with fermented cacao. Fermented cacao brings out chocolate flavour.
Another champorado essential is milk. Some people uses evaporated milk for a creamy champorado finish. Others opt for condensed milk for sweeter taste and thicker mouth feel.
Prottie® Soymilk Drink Mix for Tasty and Healthy Champorado
For a more convenient 2-in-1 option, order Prottie® Soymilk Drink Mix (Chocolate) from LazMart and try to cook this easy Prottie® Champorado Recipe. Prottie® provides rich chocolatey-taste and delicious soymilk to blend well with champorado. Prottie® is rich in protein and calcium perfect for your growing kids.
Always Pre-Boil
In cooking the perfect champorado, it is a must to pre-boiling malagkit with water. You don't want raw rice grains to affect your champorado experience. Watch out for overly sticky mixture brought by adding chocolate and milk too early in the cooking process. Pre-boil malagkit for at least 15 minutes before adding chocolate, milk, and sugar.
Go slow with Sugar
You may get a bit too excited and pour in a little bit more sugar than needed. Whether you are using white or brown sugar, even condensed milk and other sweetener, add it gradually. It is okay to have a not-so-sweet champorado rather than having an overly sweet one. You can always add more sweetener as per your preference.
Avoid Consistency Fail
Remember to add liquids (water, milk, etc.) slowly and gradually and if you end up having a runny champorado, allow it to simmer while stirring continuously. Let the heat and swirling evaporate the liquid to get the perfect thickness. And if you end up with an overly thick champorado, turn off the heat, add a couple of tablespoons of water or milk, mix it well then let it simmer. Add more liquid until you get your desired consistency.
Consistent Stirring
Cooking porridge like champorado needs consistent stirring. It is an essential step in making any rice-based porridge so that rice won't stick at the bottom of your pan and heat is evenly distributed avoiding bitter hints from burnt rice.
Pairings
Explore different ingredients in your own home, experiment on the different possible toppings for your champorado like tuyo, chocnut, dried pusit (in replacement of tuyo), pastillas, and many more, and experience a satisfying champorado experience made chocolatey and healthy with Prottie® Soymilk Drink Mix.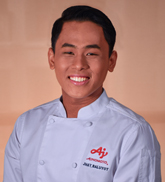 Christian Joseph S. Baluyot, RND is AJINOMOTO PHILIPPINES CORPORATION's Junior Specialist for Culinary Nutrition. He develops recipe, conducts nutrition research and provides nutrition information as a licensed nutritionist-dietitian. Jhay graduated at the Manila Tytana Colleges with a Bachelor's Degree in Holistic Nutrition with Culinary Arts.