BUTTERED SHRIMP RECIPE
AJINOMOTO® BRAND GINISA FLAVOR SEASONING MIX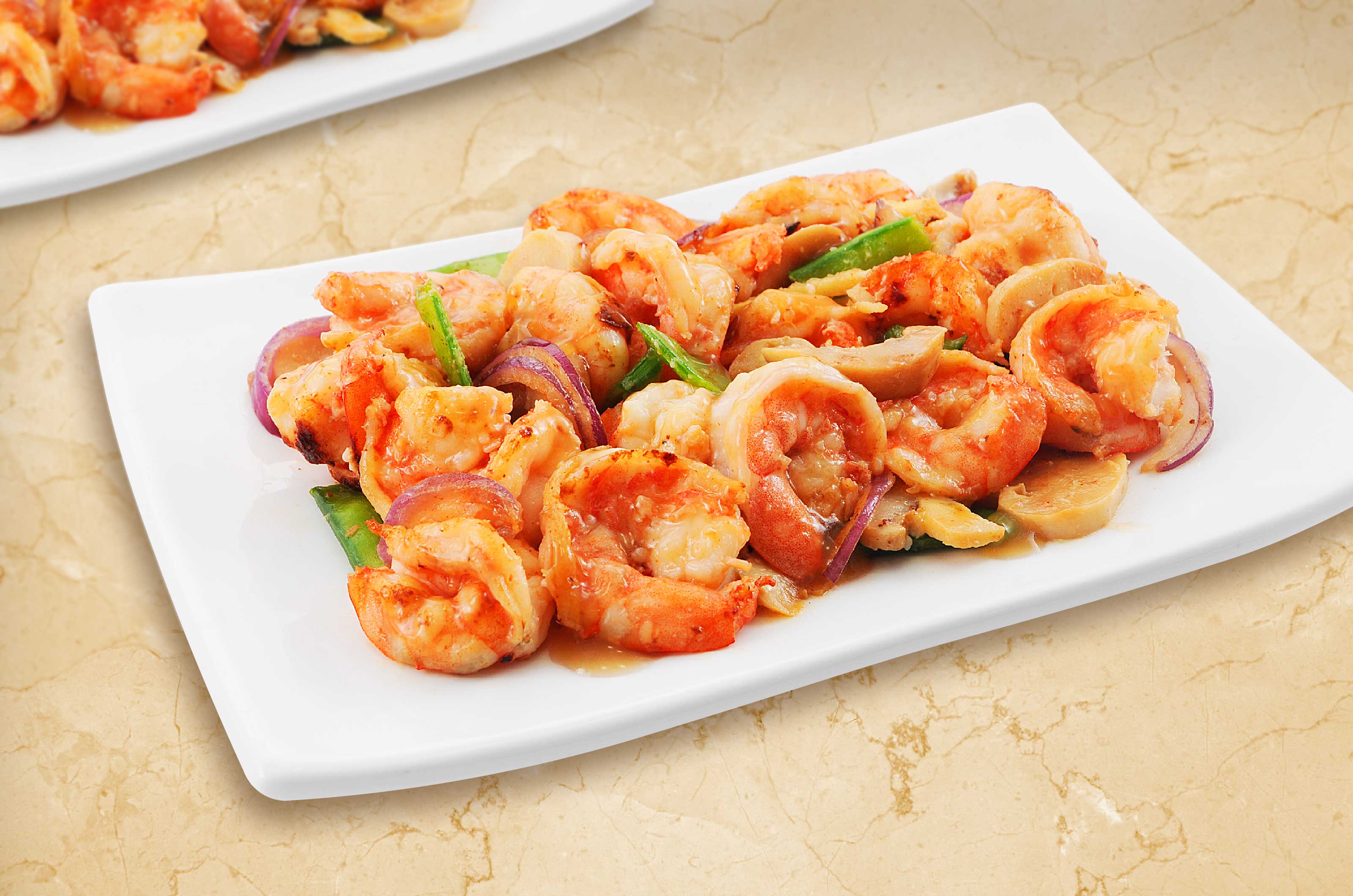 Ingredients
2 tsps (10ml) cooking oil
1 1/2 cups (400g) shrimp, deveined, peeled
2 tsps (30g) garlic, minced
3 tsps (45g) butter, unsalted
1 pack (7g) AJI-GINISA® Flavor Seasoning Mix
NUTRITION INFORMATION
Nutrition Facts
Calories per serving (kcal)
165.1
Carbohydrates (g)
3.1
Proteins (g)
15.6
Fat (g)
10.1
Dietary Fiber (g)
1.6
Calcium (mg)
119.1
Iron (mg)
1.2
Sodium (mg)
943.9
Good to Know Nutrition Facts!
Eating shrimp as part of a balanced diet offer a several key nutrients, and it may be good for their heart and cardiovascular health.
Preparation time: 20 minutes
Cooking time: 10 minutes
Procedure
STIR-FRY. In a hot wok/pan, pour oil and stir fry shrimp.
ADD garlic, butter, and AJI-GINISA®.
COOK until shrimps are done. Serve hot.
Makes 5 servings
Serving size: 1/2 cup (50g)
Cooking Tips
Dry the shrimp as much as possible to prevent the oils from splattering while adding it
Product Used