CARAMEL JELLY
PROTTIE® SOYMILK DRINK MIX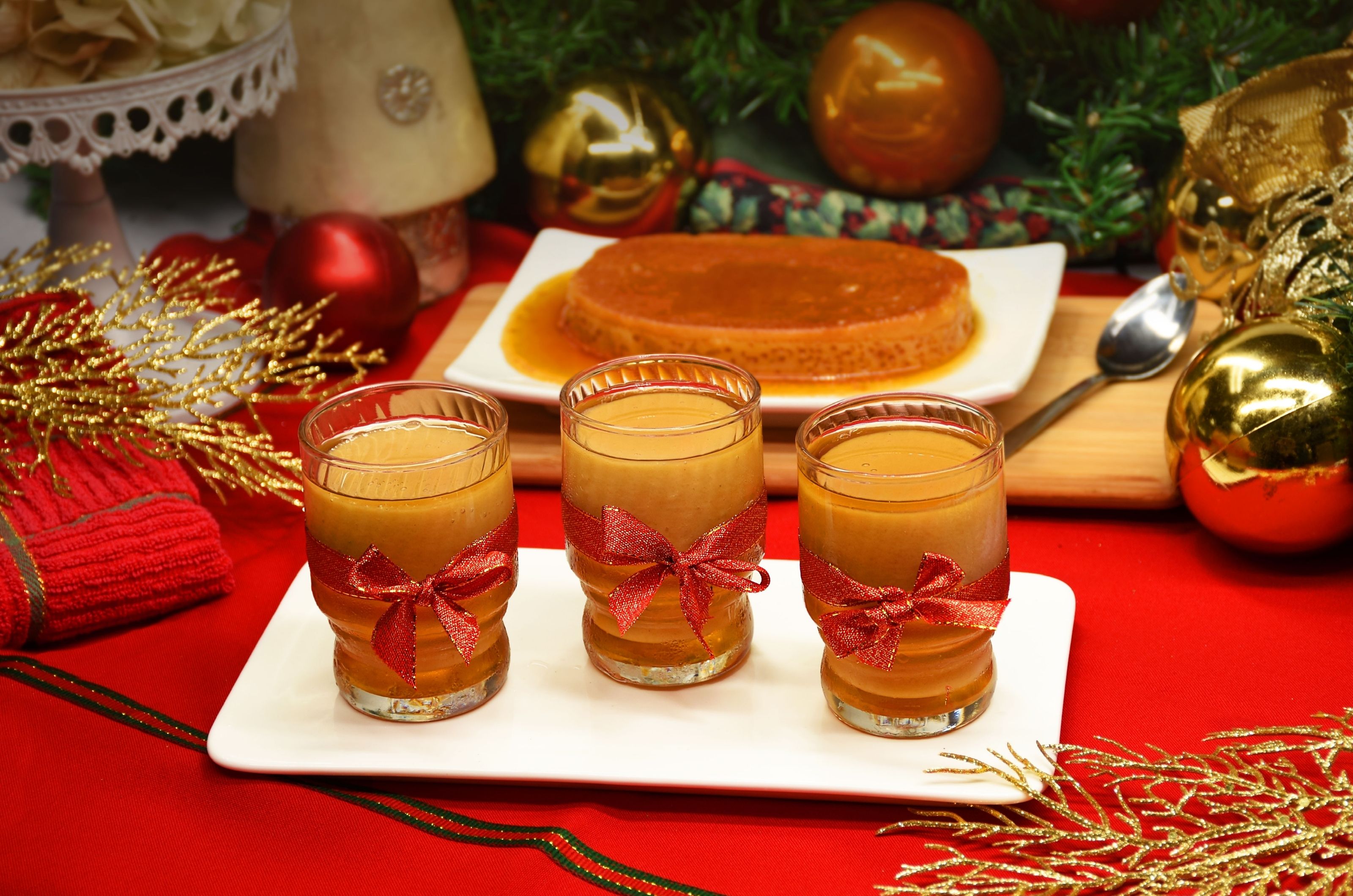 Ingredients
2 1/2 cups (600ml) Water
4 packs (100g) Prottie® Soymilk Drink Mix (Caramel)
1 pack (30g) Instant gulaman powder
1/2 cup (120ml) Brown sugar syrup (110g brown sugar
and 90ml water, boiled and reduced)
NUTRITION INFORMATION
Nutrition Facts
Calories per serving (kcal)
104.7
Carbohydrates (g)
2.5
Proteins (g)
0.5
Fat (g)
22.1
Dietary Fiber (g)
0.5
Calcium (mg)
174.4
Iron (mg)
0.1
Sodium (mg)
15.0
Good to Know Nutrition Facts!
Try this healthy and delicious Caramel Jelly for snacks or desserts, It has a good source of Protein for muscle building and Calcium for bone's health from Prottie® Soymilk Dink Mix.
Preparation time: 10 minutes
Cooking time: 2 1/2 hours
Procedure
BOIL. In a pot, boil water then add Prottie® Caramel, mix well and simmer until fully dissolved. Set aside.
BLOOM. To make caramel jelly, add gelatin to the soymilk mixture. Stir until fully incorporated. Set aside and cool.
CHILL. Using cups or containers, pour cooled caramel jelly. Cool for 10 minutes and chill for at least 2 hours.
SERVE. Pour syrup on top of the firmed caramel jelly. Serve and enjoy.
Makes 8 servings
Serving size: 1/3 cup (75g) caramel jelly + 1 Tbsp. (15ml) Syrup
Cooking Tips
Optional toppings include boiled tapioca pearls in syrup.
Product Used