CHEESY CORN FRITTERS
AJI-NO-MOTO® UMAMI SEASONING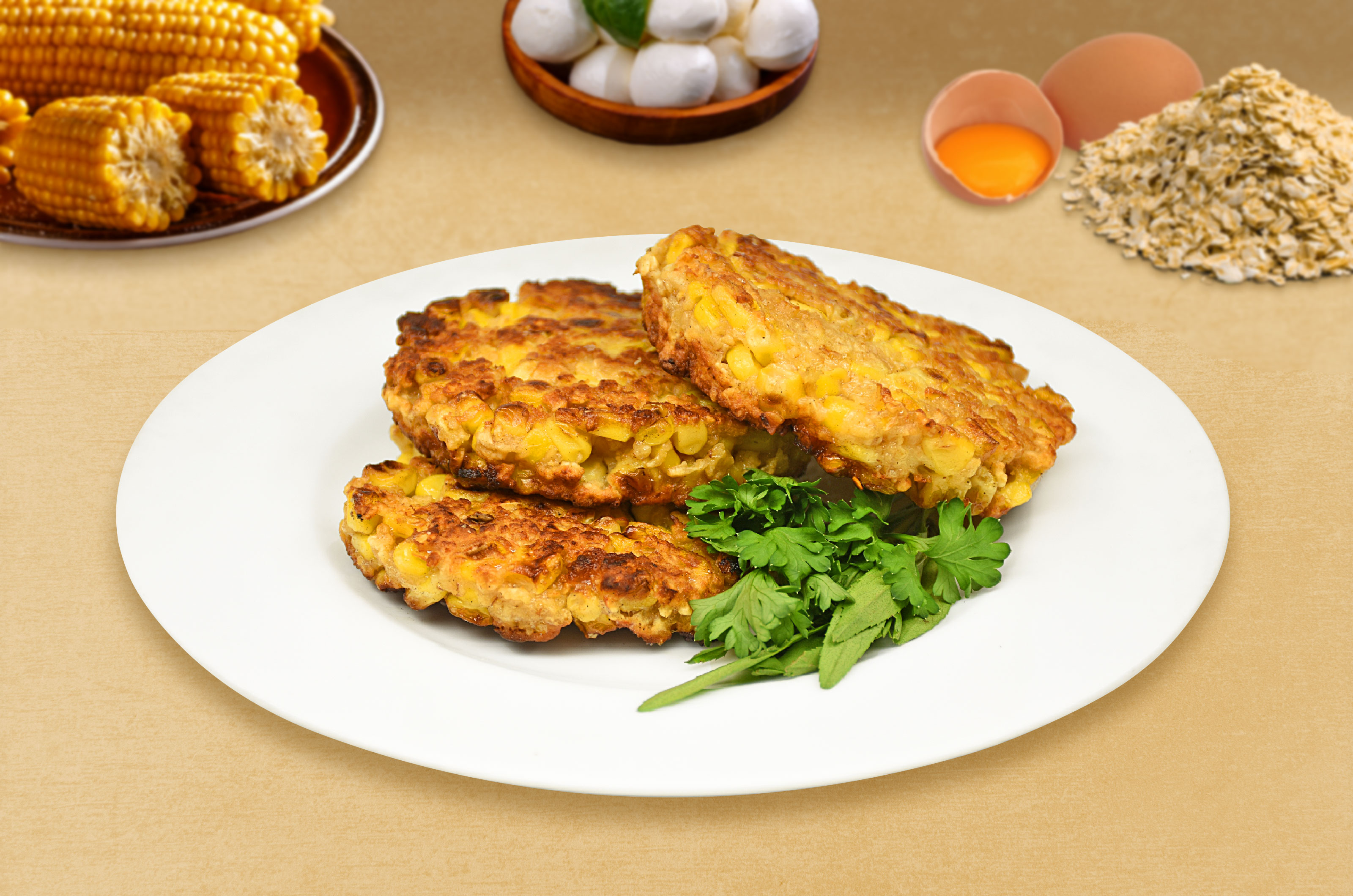 Ingredients
2 cups (480g) Corn kernels
1/2 cup (120g) Oatmeal
1/4 cup (56g) All-Purpose Flour
1 1/2 cups (180g) Mozarella, shredded
1 pc. (47g) Egg, beaten
1 pack (11g) AJI-NO-MOTO® Umami Seasoning
1 cup (250ml) Oil
NUTRITION INFORMATION
Nutrition Facts
Calories per serving (kcal)
487.5
Carbohydrates (g)
34.1
Proteins (g)
9.7
Fat (g)
34.6
Dietary Fiber (g)
4.4
Calcium (mg)
164.5
Iron (mg)
1.4
Sodium (mg)
287.6
Good to Know Nutrition Facts!
Yellow corn is rich in beta-carotene which is essential for healthy eyesight.
Preparation time: 30 minutes
Cooking time: 10 minutes
Procedure
COMBINE. In a bowl, combine corn, oatmeal, all-purpose flour, mozzarella, and egg, then season with AJI-NO-MOTO® and mix well.
SHAPE AND FRY. Spoon 2 tablespoons of mixture and shape into patties (half an inch thick and about 2-3 inches in diameter)*. Fry the fritters over medium-high heat. Flip after a minute or until edges begin to brown. Drain and set aside.
SERVE. Transfer into a serving plate, serve and enjoy.
Makes 9 servings
Serving size: 3 pcs. (96g)
Cooking Tips
If using canned corn, drain it first prior to following the recipe.
Product Used