CHEESY TAMAGO RECIPE
AJI SAVOR™ RICE TOPPING MIX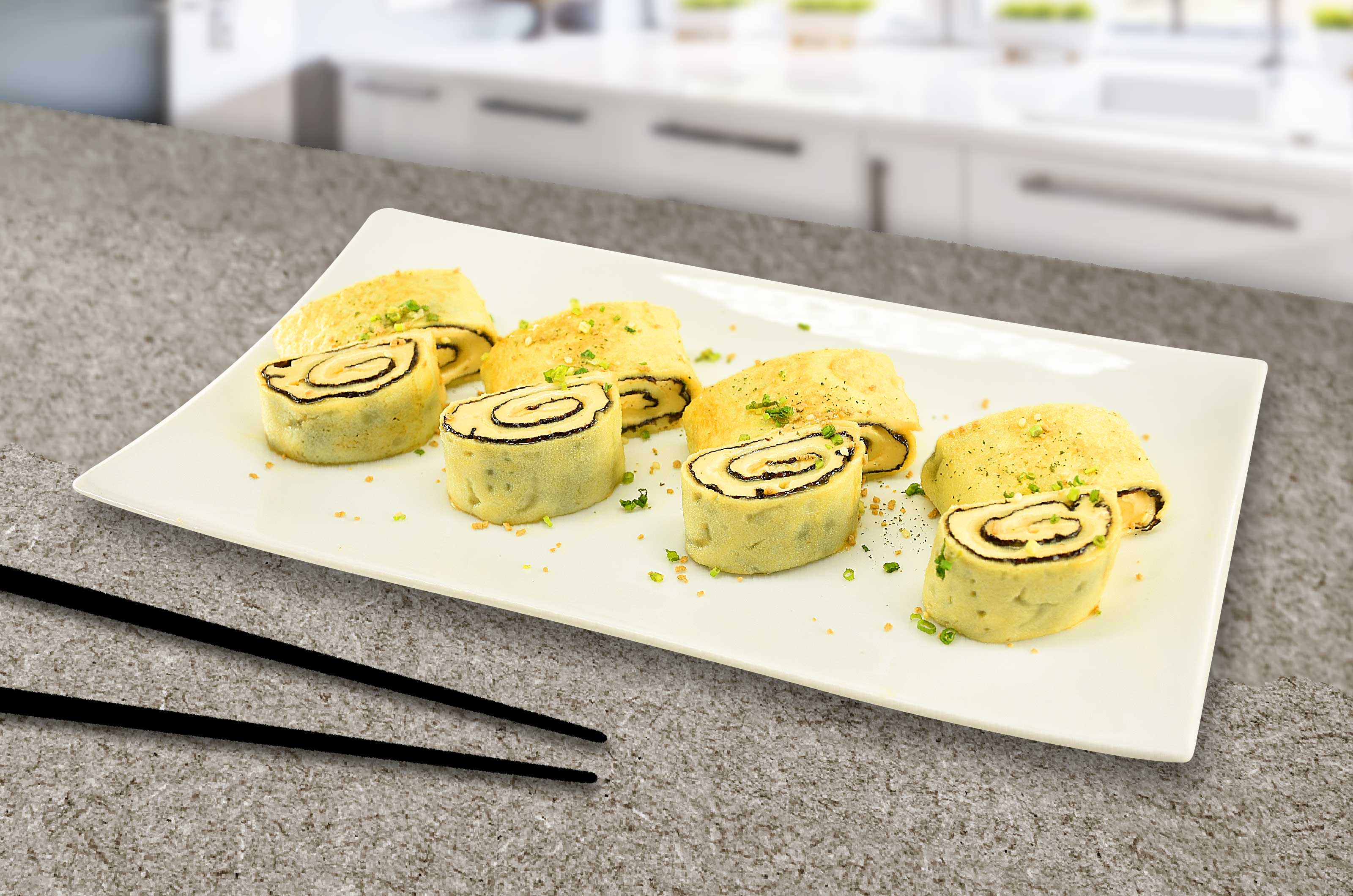 Ingredients
2 Tbsps (30ml) Cooking Oil
6 pcs (360g) Egg, beaten
2 sheets (1g) Nori Sheets
5 slices (75g) Cheese Slices
1 pack (4g) AJI SAVOR™ Rice Topping Mix (Chicken)
NUTRITION INFORMATION
Nutrition Facts
Calories per serving (kcal)
182.2
Carbohydrates (g)
2.9
Proteins (g)
10.2
Fat (g)
14.4
Dietary Fiber (g)
0.2
Calcium (mg)
200.5
Iron (mg)
1.8
Sodium (mg)
305.5
Good to Know Nutrition Facts!
The egg yolk contains Choline which plays an essential role in infants' and children's brain development.
Preparation time: 5 minutes
Cooking time: 15 minutes
Procedure
FRY. In a pan, heat oil in low fire. Add a small amount of beaten eggs. Tilt the pan until the pan is covered with the egg mixture. Allow egg mixture to firm up.
ASSEMBLE. Add Nori sheet, cheese slices, and AJI SAVOR™ (Chicken) on top of the egg.
ROLL. Start to fold one end of the egg and gradually roll egg until the edge.Take it off the heat.
SERVE. Slice Tamago into serving pieces. Transfer to a plate. Serve and enjoy.
Makes 6 servings
Serving size: 2 slices (80g)
Total recipe cost: Php 97.30
Cooking Tips
A tamago pan (rectangular pan) is ideal to be used for this recipe. In the absence of a tamago pan, a regular nonstick pan is highly recommended.
Product Used