CHICKEN ADOBO RECIPE
SARSAYA® OYSTER SAUCE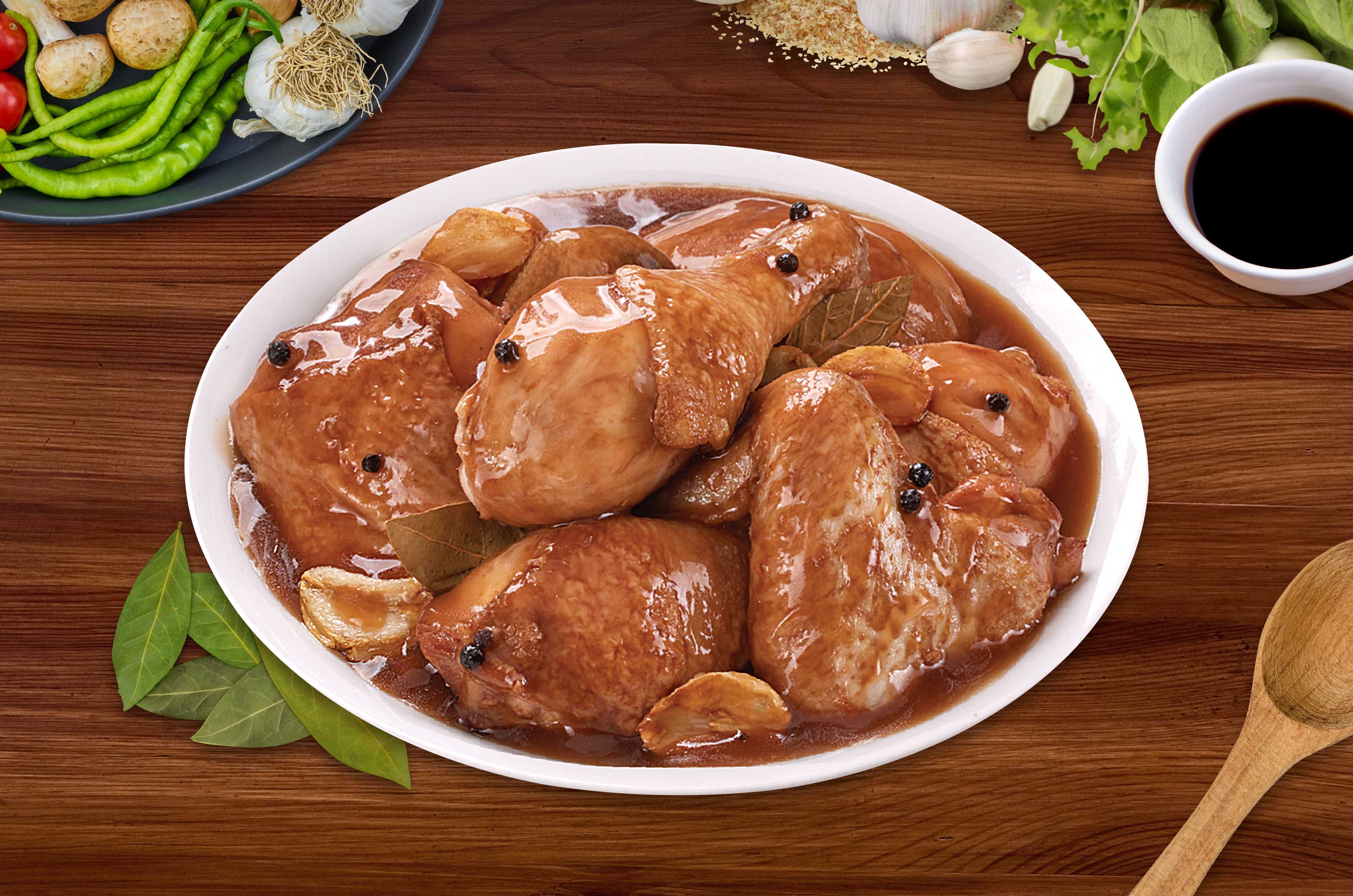 Ingredients
1/2 kilo Chicken, adobo cut
2 Tbsps Cooking oil
2 cups Water
3 Tbsps Vinegar
1 Tbsp Soy sauce
6 cloves Garlic, crushed
1 tsp Black peppercorn
2 pieces Bay leaf
3 Tbsps SARSAYA® Oyster Sauce
NUTRITION INFORMATION
Nutrition Facts
Calories per serving (kcal)
210.3
Carbohydrates (g)
4.2
Proteins (g)
19.7
Fat (g)
12.6
Dietary Fiber (g)
0.7
Calcium (mg)
23.8
Iron (mg)
1.8
Sodium (mg)
462.5
Procedure
In a bowl, combine chicken and soy sauce. Mix well.
Heat oil in a pan. Sear meat on all sides.
Remove excess oil then add water, vinegar, garlic, pepper and bay leaf.
Bring to boil. Cover and simmer until meat is tender.
Add SARSAYAⓇ Oyster Sauce. Mix well and cook over medium to high heat for about 2-3 minutes. Serve hot.
Product Used