CHICKEN TINOLA
CHICKENSAVOR™ ALL-IN-ONE SEASONING MIX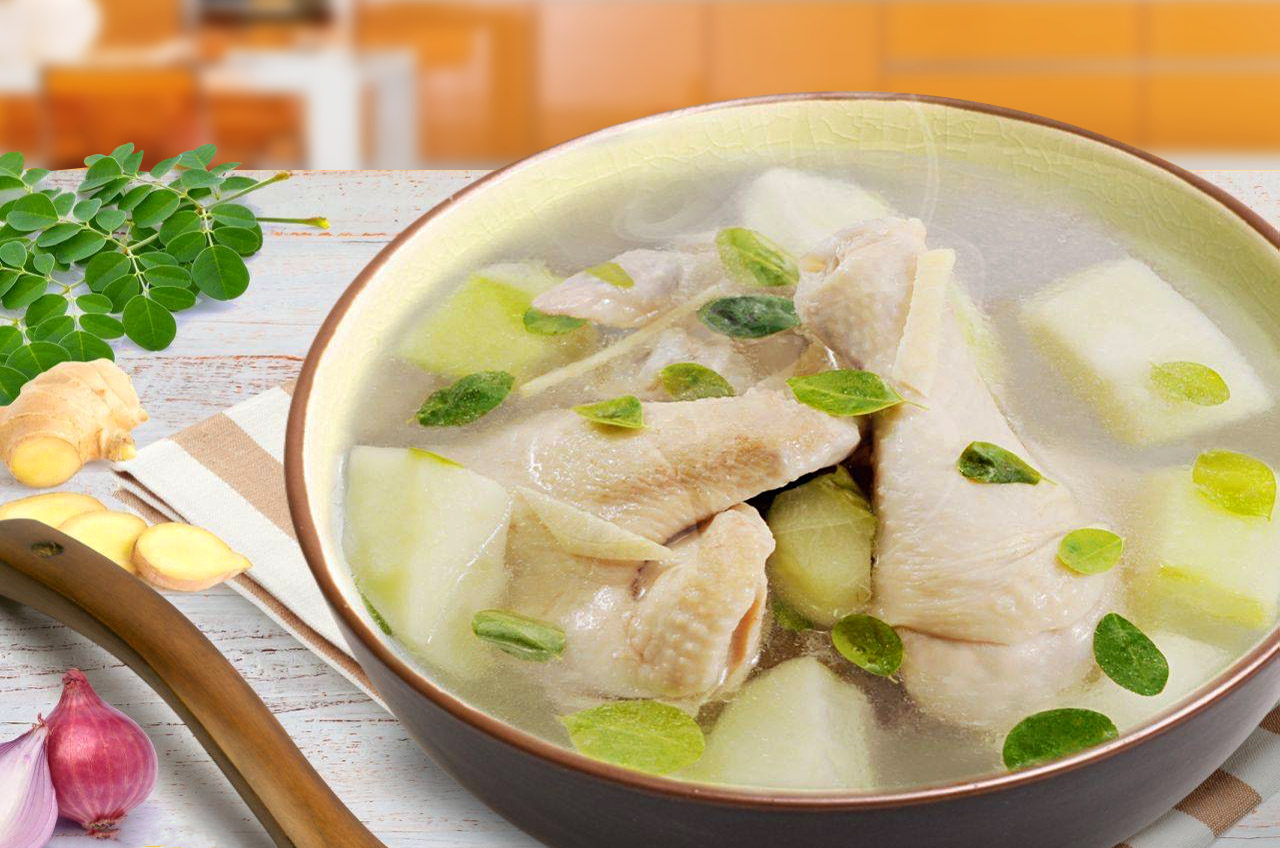 Ingredients
1 teaspoon (5 g) Cooking oil
4 teaspoons (20 g) Onion, sliced
1/2 cup (62.50 g) Ginger, crushed
2 teaspoons (10 g) Garlic, minced
700g Chicken
4 cups (1 L) Water
2 cups (435 gr) Papaya, unripe, sliced
2 packs (16 g) CHICKENSAVOR™ All-in-One Seasoning Mix
2 tablespoons (30 ml) Fish sauce
1 teaspoon (2 g) Peppercorn
1 cup (20 g) Malunggay leaves
NUTRITION INFORMATION
Nutrition Facts
Calories per serving
133
Carbohydrates (g)
3.4
Proteins (g)
16.2
Fat (g)
1.2
Dietary Fiber (g)
0.9
Calcium (mg)
47
Iron (mg)
1.3
Sodium (mg)
649.3
Preparation and cooking time: 30 – 45 minutes
Procedure
SAUTÉ. In a hot pan, pour oil and saute onion, ginger and garlic. Add chicken and saute for 1 minute.
BOIL. Pour water and let it boil until chicken is tender. Add papaya and let it boil again.
SEASON. with CHICKENSAVOR™, fish sauce and peppercorn. Add malunggay leaves then put -off the fire. Serve hot.
Makes 9 servings
Cooking Tips
For a more flavorful tinola, you may opt to sear the chicken a little. On the other hand, should you wish a clear tinola soup, do not sear the chicken.
Product Used