CHILI CHEESE PILLOWS
SARSAYA® SWEET AND SOUR SAUCE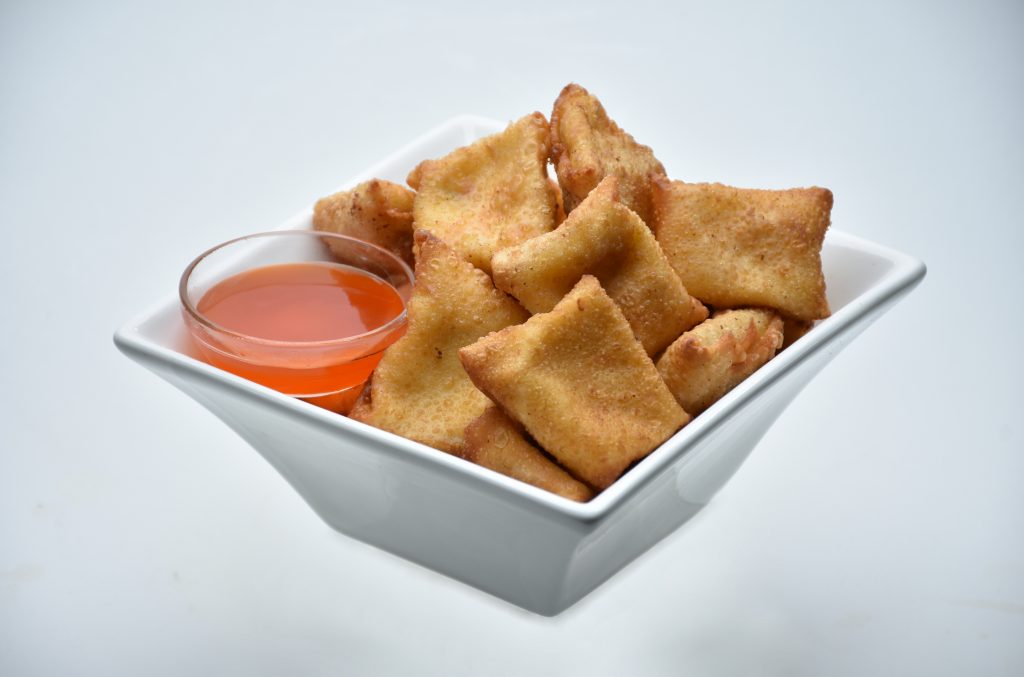 Ingredients
20 pcs 40g Molo Wrapper
1 cup 200g Cheese, cubed
1/4 cup 100g Green Chili, seeded & chopped
1 cup 250ml Cooking Oil
1/2 pack 100ml Sarsaya ® Sweet & Sour Sauce
NUTRITION INFORMATION
Nutrition Facts
Calories per serving
75.4 Calories
Carbohydrates (g)
4.2 grams
Proteins (g)
2.4 grams
Fat (g)
5.4 grams
Dietary Fiber (g)
0.2 gram
Calcium m(g)
74.7 milligrams
Iron (mg)
0.2 milligrams
Sodium (mg)
152.8 milligrams
Good to Know Nutrition Facts!
Cheese is a protein rich food. It is also rich in calcium.
Preparation
Makes: 20 servings
Procedure:
1. ASSEMBLE. In a molo wrapper, wrap cheese cube and 1 tsp green chili. Fold corners of the molo wrapper forming a rectangle. Seal edges.
2. FRY. In a pan, heat oil. Fry Chili Cheese Pillows until golden brown.
3. SERVE. Serve pillows with Sarsaya® Sweet and Sour Sauce.
Cost
Recipe Cost: Php 146.98
Cost per Serving: Php 7.35
Cooking Tips
Seal molo wrappers tightly to avoid busted pillows
Product Used