CREAMY BELL PEPPER DIP RECIPE
AJINOMOTO AJI-SHIO® SEASONING MIX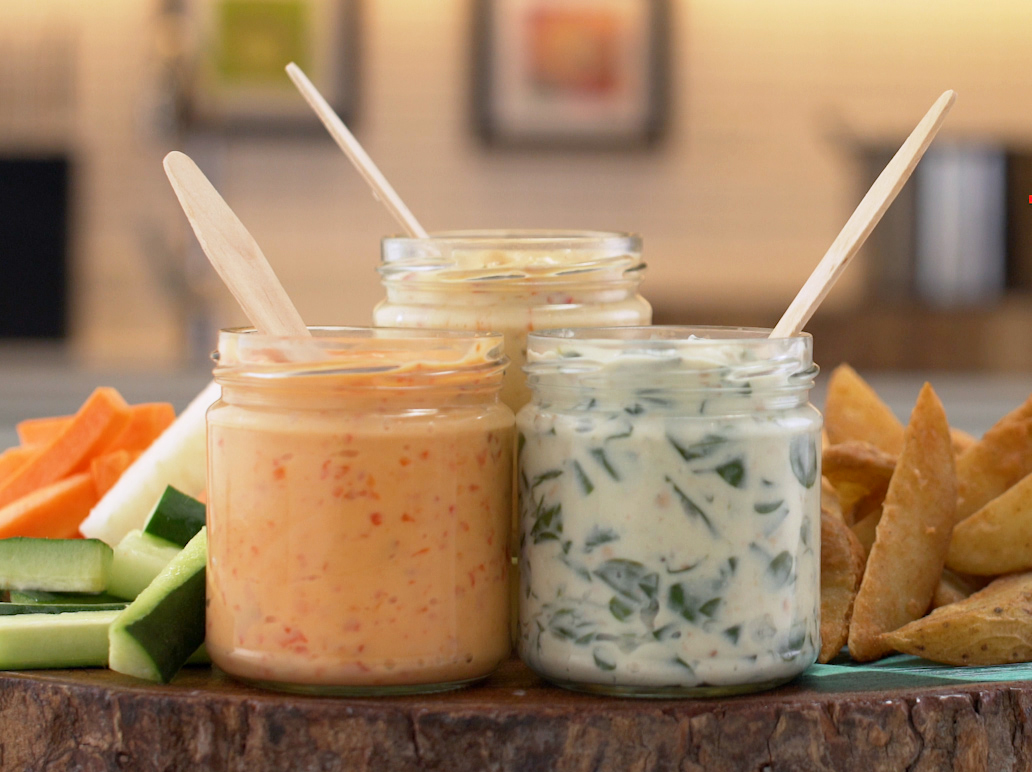 Ingredients
7 pcs Glass Bottles with lid
4 tbsp (60g) Butter, unsalted
4 tbsp (40g) All-purpose flour
1 1/2 cups (375ml) Whole milk
1 cup (135.3g) Capsicum Bell Pepper, minced
3/4 tsp (6g) AJI-SHIO® Pepper Seasoning Mix
NUTRITION INFORMATION
Nutrition Facts
Calories per serving
150.1
Carbohydrates (g)
8.3
Proteins (g)
2.6
Fat (g)
11.8
Dietary Fiber (g)
0.5
Calcium (mg)
86.8
Iron (mg)
0.6
Sodium (mg)
392.1
Good to Know Nutrition Facts!
Bell Peppers are rich in antioxidants and vitamins, especially Vitamin C which helps strengthen the immune system.
Preparation time:15 minutes
Cooking time:30 minutes
Procedure
STERILIZE. Place glass jars in a large pot of boiling water for 10 minutes then drain upside down on a clean towel to dry. Set aside.
MELT. In a hot saucepan, place butter until melted. Stir in the flour and cooked until thick (paste type).
ADD. Pour the milk gradually while continuously stirring as the sauce thickens then bring to boil. Add minced capsicum bell pepper and AJI-SHIO® Pepper. Mix well.
COOL DOWN. Remove from the heat to cool down then pour over sterilized bottle. Keep refrigerated.
SERVE. Serve with a slice of bread or plain cookies.
Makes: 2 bottles at 295 grams or 7 bottles at 80-85 grams
Cost
Recipe Cost: Php 273.00
Cost per bottle: Php 136.50
Selling Price per 1 bottle: Php 150.00
Profit for 2 bottles: Php 27.00
% Mark – up: 10%
Cooking Tips
Grill capsicum before incorporating in the dip to add a smoky flavor to the dip.
Product Used