CRISPY BUTTERFLY-CUT BANGUS RECIPE
CRISPY FRY® FISH BREADING MIX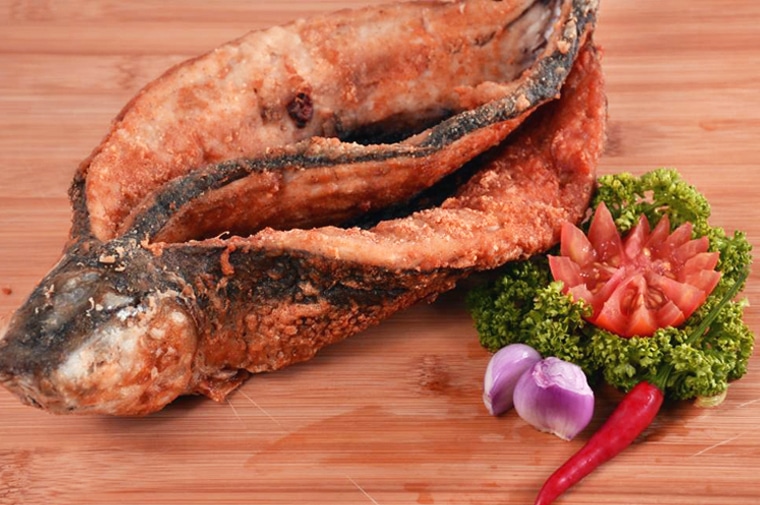 Ingredients
500 grams Bangus, butterfly cut
2 packs (40g) CRISPY FRY® Fish Breading Mix
2 cups (500ml) cooking oil
NUTRITION INFORMATION
Nutrition Facts
Calories per serving (kcal)
263.3
Carbohydrates (g)
4.00
Proteins (g)
8.3
Fat (g)
23.4
Dietary Fiber (g)
0.0
Calcium (mg)
25.2
Iron (mg)
0.5
Sodium (mg)
681.3
Good to Know Nutrition Tips!
Bangus is rich in Omega -3 Fatty Acids which helps in preventing coronary heart disease.
Preparation time: 15 minutes
Cooking time: 30 minutes
Procedure
WASH fish and drain
COAT evenly with CRISPY FRY® (Fish).
FRY in oil with a temperature of 175˚C – 185 ˚C until fish is cooked.
Makes 6 servings
Size per serving: 1 slice, 80 grams per serving
Cooking Tips
When bangus is already fried, be extra cautious in transferring it in a strainer or cooling rack to maintain its shape and presentation.
Product Used