CRISPY TAWILIS RECIPE
CRISPY FRY® FISH BREADING MIX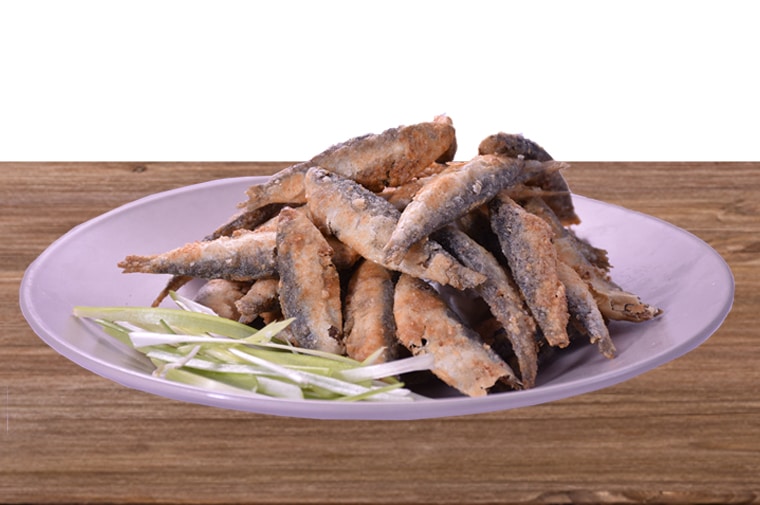 Ingredients
250 grams Tawilis
1 pack (20g) CRISPY FRY® Fish Breading Mix
1 cup (250ml) cooking oil
NUTRITION INFORMATION
Nutrition Facts
Calories per serving (kcal)
307.1
Carbohydrates (g)
4.0
Proteins (g)
16.1
Fat (g)
24.2
Dietary Fiber (g)
1.3
Calcium (mg)
178.5
Iron (mg)
1.4
Sodium (mg)
707.5
Good to Know Nutrition Facts!
Fish such as Tawilis is packed with Proteins for tissue repair & building. It is also rich in Omega – 3 Fatty Acid that is good for maintaining normal blood pressure and help reduce the risk of heart attack and stroke.
Preparation time: 10 minutes
Cooking time: 30 minutes
Procedure
WASH fish and drain.
COAT evenly with CRISPY FRY® (Fish).
FRY in oil with a temperature of 175˚C – 185 ˚C until fish is cooked.
Makes 1 – 2 servings
Size per serving: 5 pieces (125.7g)
Cooking Tip
Pat off excess breading mix from the fish before cooking it in hot oil. Tawilis is relatively a small fish and when put with excess breading mix, it can become lumpy.
Product Used