CRISPY TUNA FILLET RECIPE
CRISPY FRY® FISH BREADING MIX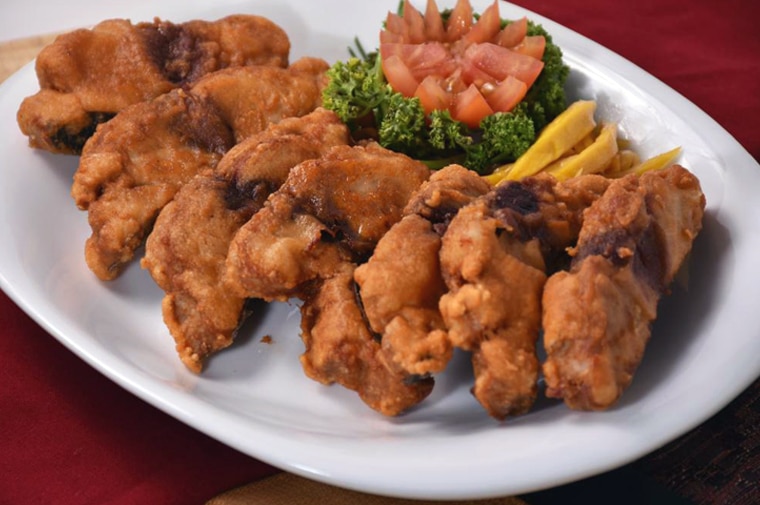 Ingredients
250 grams Tuna, fillet
1 pack (20g) CRISPY FRY® Fish Breading Mix
1 cup (250ml) cooking oil
NUTRITION INFORMATION
Nutrition Facts
Calories per serving (kcal)
305.8
Carbohydrates (g)
4.0
Proteins (g)
20.0
Fat (g)
22.9
Dietary Fiber (g)
0.1
Calcium (mg)
41.0
Iron (mg)
1.0
Sodium (mg)
714.2
Good to Know Nutrition Facts!
Include fatty fish in the diet like tuna, sardines and mackerel 2-3 times a week to provide good amount of essential fatty acids in the body like Omega – 3 Fatty Acid which is good for the heart's health.
Preparation time: 10 minutes
Cooking time: 30 minutes
Procedure
WASH fish and drain
COAT evenly with CRISPY FRY® (Fish).
FRY in oil with a temperature of 175˚C – 185 ˚C until fish is cooked.
Makes  1 – 2 servings
Size per serving: 6 slices into strips (127.5 g)
Cooking Tips
Make sure to drain excess water from washing the fish prior to coating it with breading mix. This is to avoid lumps that usually absorbs too much oil from frying.
Product Used