EASY CHILLED TIRAMISU
PROTTIE® SOYMILK DRINK MIX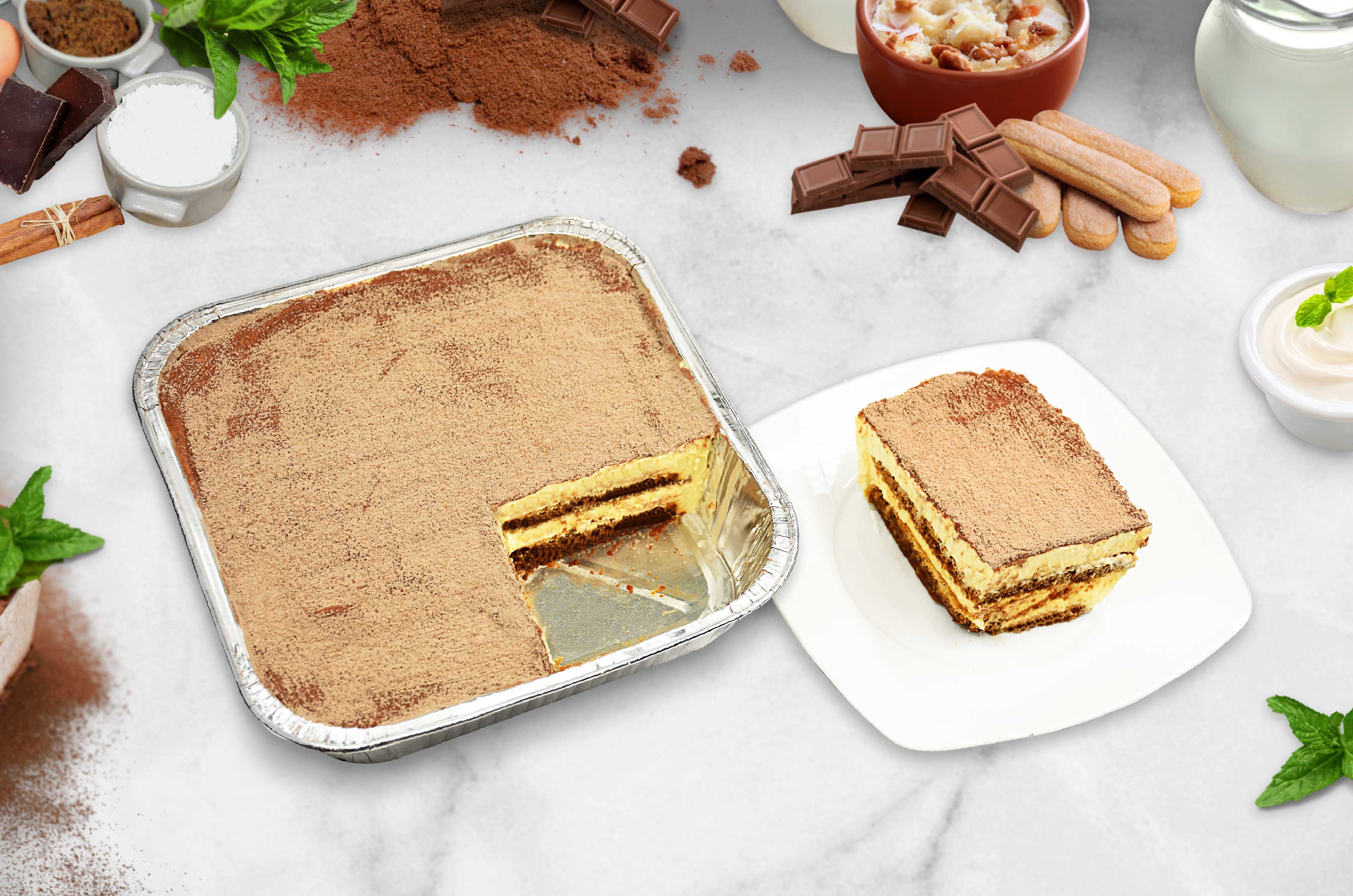 Ingredients
1 cup (230ml) All Purpose Cream
1 cup (220ml) Mascarpone cheese
1/2 cup (110g) White sugar
1/2 cup (120ml) Espresso (diluted instant coffee)
3 cups (100g) Lady fingers (Broas)
2 packs (50g) Prottie® Soymilk Drink Mix Chocolate
NUTRITION INFORMATION
Nutrition Facts
Calories per serving (kcal)
292.0
Carbohydrates (g)
29.8
Proteins (g)
6.8
Fat (g)
17.4
Dietary Fiber (g)
0.5
Calcium (mg)
139.3
Iron (mg)
0.4
Sodium (mg)
41.0
Good to Know Nutrition Facts!
This dessert will not only satisfy your sweet cravings but will also give you a good amount of protein and calcium from Prottie®.
Preparation time: 20 minutes
Cooking time: at least 2 hours
Procedure
MIX. In a bowl, pour All Purpose Cream, Mascarpone Cheese, and Sugar. Mix until well incorporated.
ASSEMBLE. In a deep container, assemble Lady Fingers that are quickly soaked in Coffee. Layer with Mascarpone Cheese mixture. Sprinkle with Prottie® Soymilk Drink Mix Chocolate. Assemble until the lid of the container is reached. Sprinkle a generous amount of Prottie® Soymilk Drink Mix Chocolate to cover the top of the Tiramisu.
CHILL. Place the container in the chiller and let it chill for at least 2 hours prior to serving.
SERVE. Cut tiramisu into serving portions, transfer into small plates. Serve and enjoy.
Makes 10 servings
Serving size: 1 slice (80g)
Cooking Tips
In mixing the cream mixture, you can use a hand mixer or a stand mixer in order to incorporate enough air to fluff up the mixture.
Product Used