FISH FILLET WITH SAUTÉED VEGETABLES RECIPE
SARSAYA® OYSTER SAUCE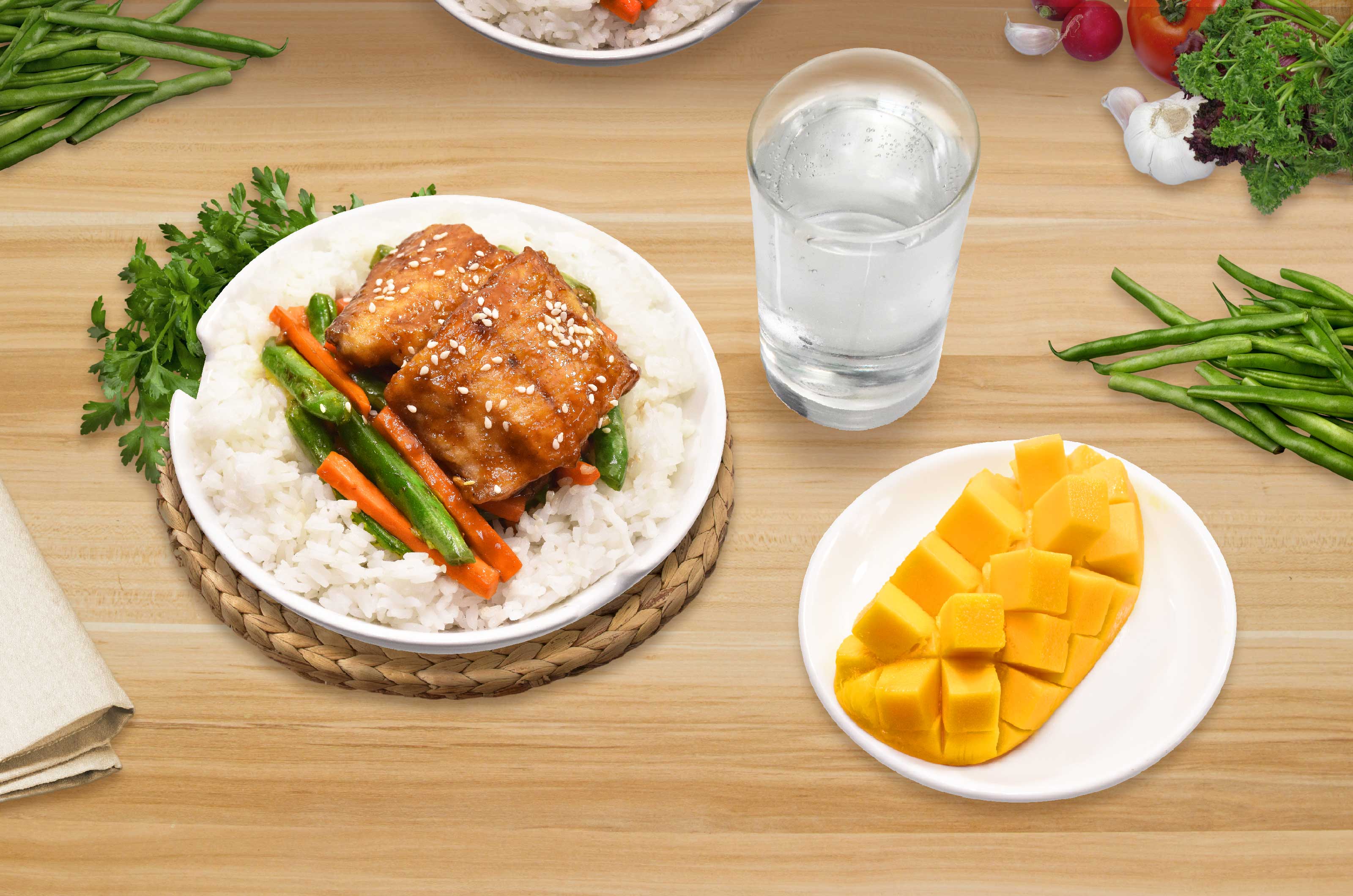 Ingredients
1/2 kilo (500g) Bangus, fillet and deboned
Salt and Pepper, to taste
1/4 cup (60ml) Cooking oil
3/4 cup (100g) Red onion, sliced
2 Tbsps (30g) Garlic, minced
2 cups (30g) Carrots, strips
2 cups (30g) Baguio beans, sliced
Ground black pepper, to taste
2 packs (60ml) SARSAYA® Oyster Sauce 
Sesame seeds as toppings (optional)
NUTRITION INFORMATION
Nutrition Facts (Complete Meal)
Calories(kcal) per Serving
543.0 kcal
Carbohydrates (g)
 76.5
Proteins (g)
19.1
Fat (g)
17.4
Dietary Fiber(g)
5.6
Calcium m(g)
146.0
Iron (mg)
4.2
Sodium(mg)
782
Preparation time: 20 minutes
Cooking time: 30 minutes
Procedure
COAT. Pat dry your fish with a paper napkin or by letting the excess water drip while placed in a strainer. (You may season it with salt and pepper)
FRY. In a hot pan, pour oil and fry the fishes until both sides are golden brown. Remove excess oil by placing it on a plate with paper napkin or by letting it drip while placed on a strainer. Set aside.
SAUTÉ. In the same pan, sauté onion and garlic, carrots and baguio beans. Let the vegetables cook until its half-done.
SEASON with pepper and SARSAYA® Oyster Sauce.
MIX fried fish with the vegetables. Toss until fish is coated with the sauce as well. Serve while hot.
Makes 4 servings
Serving size: 1/4 cup (70g) Fish Fillet & 1/2 cup (100g) Vegetables
Complete Meal
1 cup rice, 1 serving fish fillet in sautéed vegetables and 1 piece ripe mango
Product Used