FISH TINOLA RECIPE
AJI-NO-MOTO® UMAMI SEASONING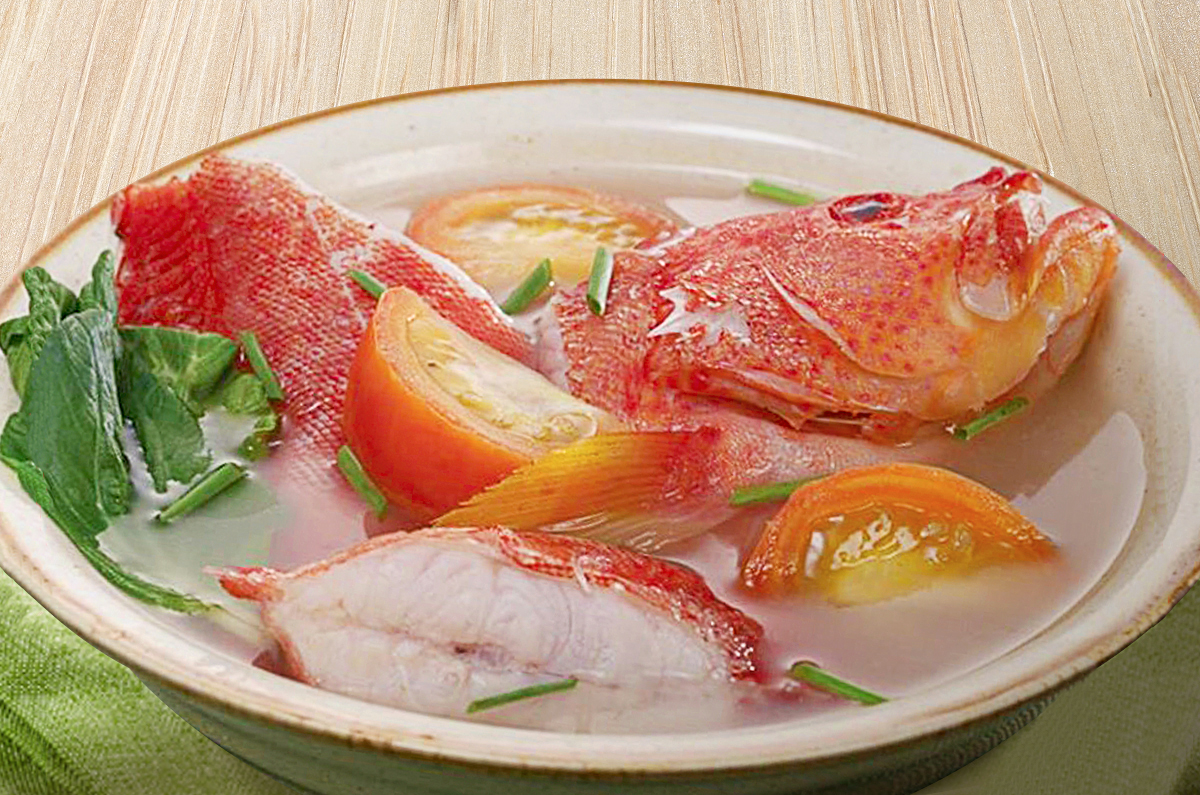 Ingredients
1/2 kilo Fresh Lapu-lapu (grouper), sliced
1 liter Water
2 medium Overripe tomatoes
1 bundle Tagalog pechay
2 tablespoons Green onion, sliced
1 piece Siling haba (green finger pepper)
1/4 teaspoon AJI-NO-MOTO® Umami Seasoning, to taste
NUTRITION INFORMATION
Nutrition Facts
Calories per serving
95
Carbohydrates (g)
2.9
Proteins (g)
19.4
Fat (g)
0.7
Dietary Fiber (g)
1.1
Calcium (mg)
124
Iron (mg)
2.1
Sodium (mg)
1175.3
Good to Know Nutrition Facts!
Lapu-lapu is a good source of protein and low in fat.
Preparation time: 15 minutes
Cooking time: 30 minutes
Procedure
BOIL Lapu-lapu in water for 10 minutes.
SEASON with salt, pepper and AJI-NO-MOTO® . Add tomatoes and Tagalog pechay, green onion leaves and siling haba.
COVER and simmer and cook through.
SERVE while hot.
Makes 4 servings
Serving size: 1 cup (205g) Fish and Vegetables & 1 cup (240ml) Soup
Product Used