FRIED BANGUS AND SALUYOT SALAD (JUTE SALAD) RECIPE
AJINOMOTO AJI-SHIO® SEASONING MIX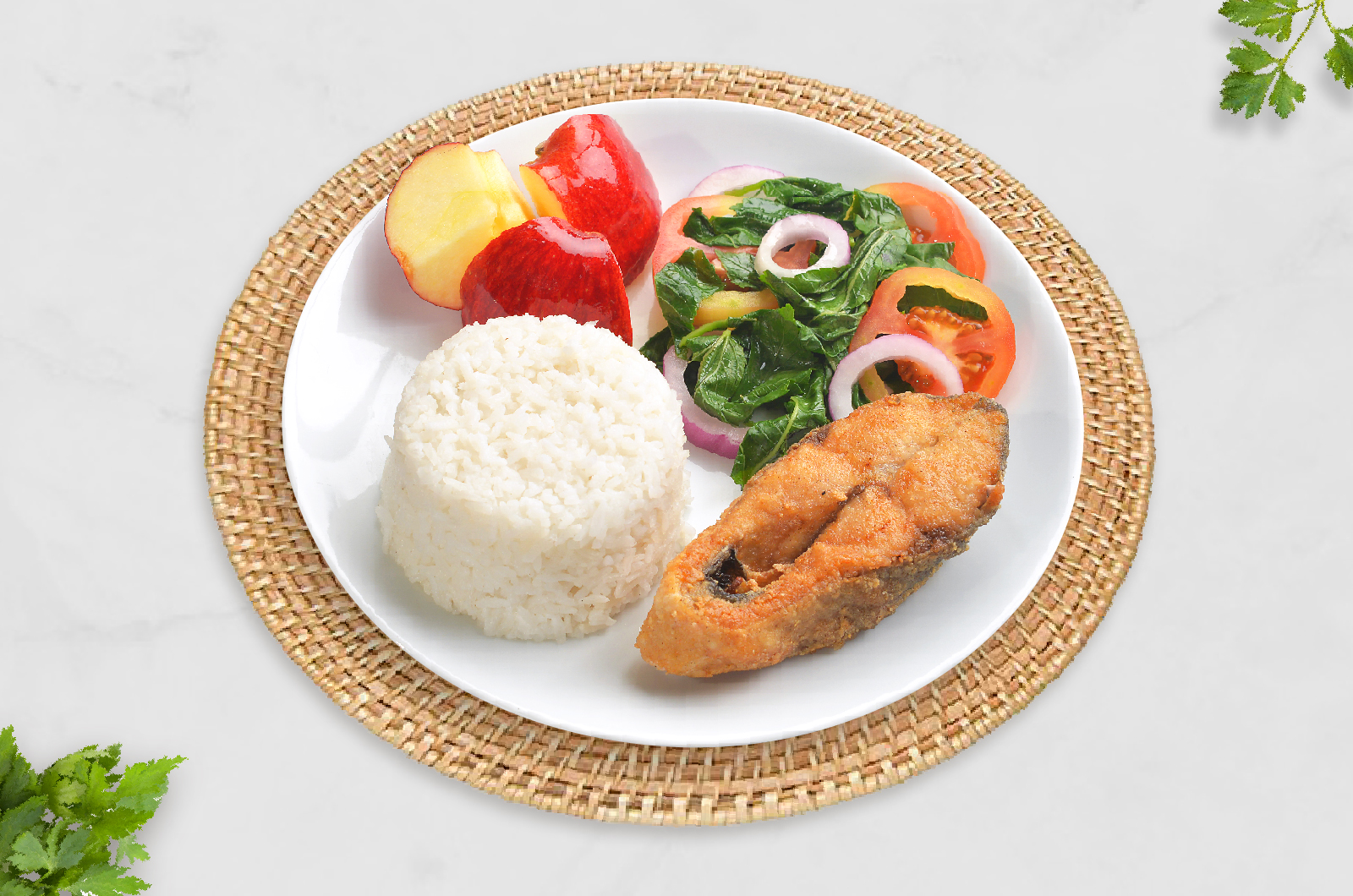 Ingredients
Fried Bangus
1/2 cup (125 ml) Cooking oil
1 pack (6 grams) AJI-SHIO® Garlic Seasoning Mix
6 pieces (350 grams) Bangus, sliced
Saluyot Salad (Jute Salad)
2 cups (40 grams)  Saluyot leaves (Jute Leaves), blanched
1 cup (60 grams) Onion, rings
2 cups (100 grams) Tomato, rings
1/2 cup (125 ml) Vinegar
2 teaspoons (12 grams) Sugar, brown
1 teaspoon (5 grams) AJI-SHIO® Pepper Seasoning Mix
NUTRITION INFORMATION
Nutrition Facts
Calories per serving
375
Carbohydrates (g)
65.4
Proteins (g)
4.5
Fat (g)
10.5
Phosphorus (mg)
95
Calcium (mg)
57
Iron (mg)
1.7
Vitamin A (m g RE)
34
Thiamin (mg)
0.08
Riboflavin (mg)
0.06
Niacin (mg NE)
2
Vitamin C (mg)
18
Procedure
1. SEASON the bangus wiith AJI-SHIO® Garlic.
2. FRY. In a pan, heat oil and fry the seasoned bangus until golden brown. Set aside.
3. BLANCH. Pour water in a pan and let it boil. Dip the jute leaves in boiling water for 10-30 seconds. Immediately drain the excess water and place on a plate.
4. ASSEMBLE and SEASON. In a plate, mix jute leaves, tomatoes and onions. Season with AJI-SHIO® Pepper.
5. ASSEMBLE. Serve Jute leaves with Fried Bangus while hot.
No. of Servings: 4-5 servings
Serving Size : 1 piece (70 grams) Fried Bangus and 1 cup Saluyot Salad (90 grams)
Meal Serving Idea : 1 cup rice, 1 slice Fried Bangus (70 grams), 1 cup Saluyot Salad, 1 piece Red Apple
Cooking Tips
To maintain the vibrant color of your leafy greens after blanching, immediately dip the blanched vegetable in ice-cold water.
Nutrition Tips
Jute leaves are good sources of calcium, phosphorus, iron and potassium.
Product Used