FRIED MILK RECIPE
CRISPY FRY® SEASONED CRUMBS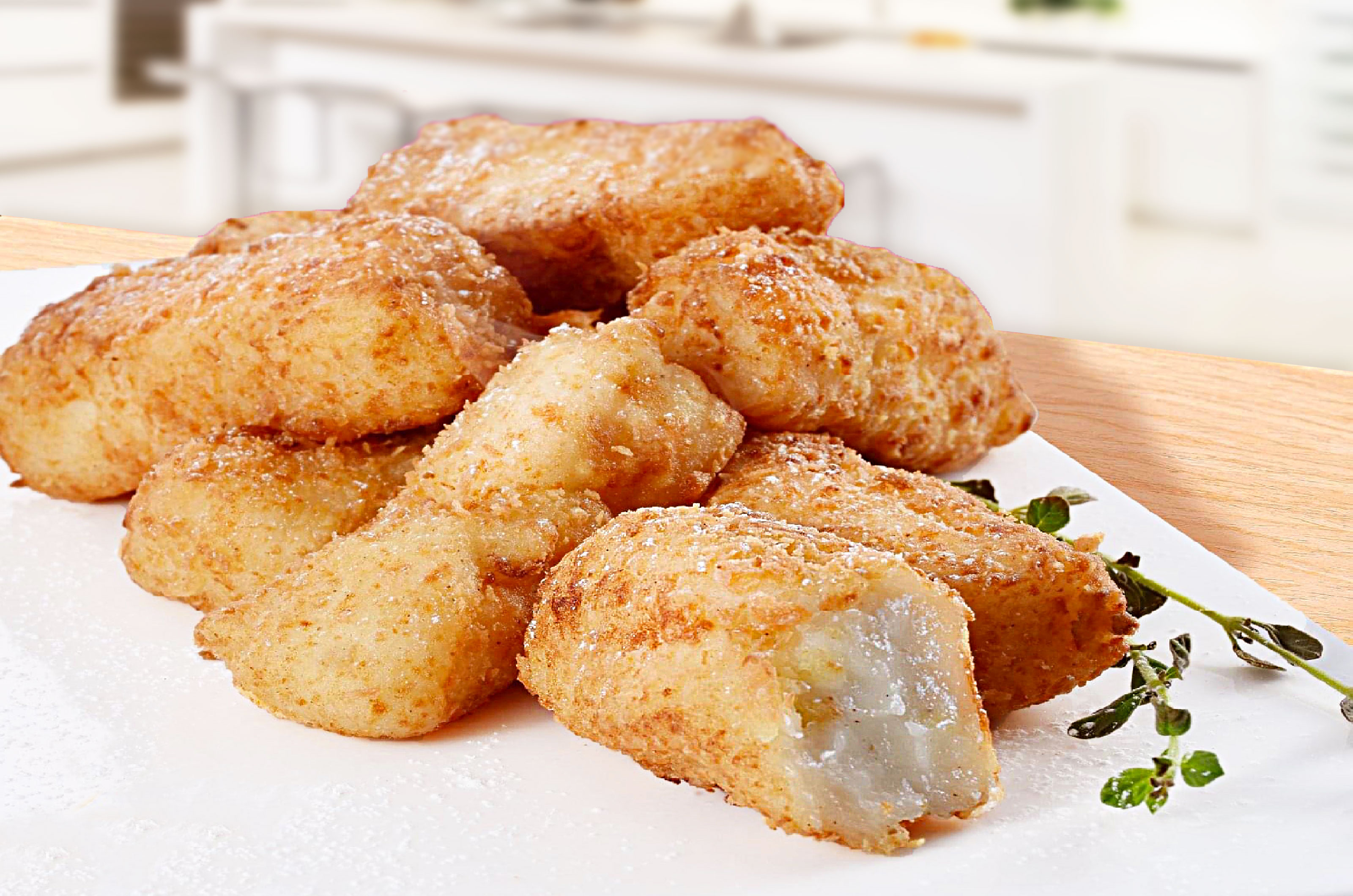 Ingredients
2 cups (500 ml) Coconut cream
3/4 cup (177 ml) Milk
1 cup (185 grams) Sugar
1 teaspoon (2 grams) Nutmeg
1 cup (175 grams) Flour
2 Tablespoons (15 grams) Cornstarch
1 pack (15 grams) CRISPY FRY® Seasoned Crumbs 
2 cups (450 ml) Oil
NUTRITION INFORMATION
Nutrition Facts
Calories per serving (kcal)
1091
Carbohydrates (g)
58.6
Proteins (g)
9.8
Fat (g)
90.5
Dietary Fiber (g)
0.9
Calcium (mg)
164
Iron (mg)
2.5
Sodium (mg)
289.4
Preparation time: 30 minutes
Cooking time: 30 minutes
Procedure
MIX. In a medium saucepan over low fire, mix together coconut cream, milk, sugar, nutmeg, flour, and cornstarch. Stir until a thick consistency is achieved. Transfer to a small square baking pan and set aside to cool down. Cut into small pieces (5cm long and 3cm wide).
COAT. Using CRISPY FRY® Seasoned Crumbs coat the cut milk pieces evenly.
DEEP FRY. In a pan with hot oil, deep-fry the coated milk until golden brown.
SERVE. Transfer into a serving plate, serve and enjoy.
Makes 7 servings
Serving size: 2 pieces (85 grams)
Cooking Tips
For better handling, refrigerate your cooked coconut milk overnight.
Product Used