GARLIC FRIED RICE RECIPE
AJINOMOTO AJI-SHIO® SEASONING MIX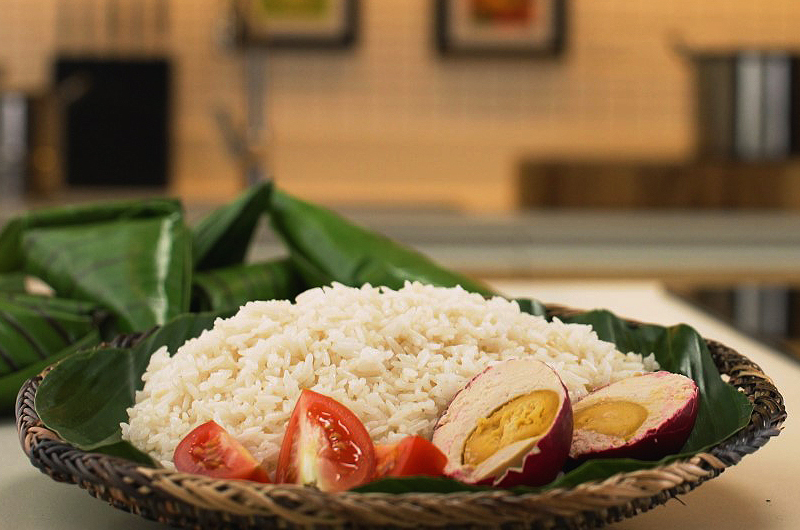 Ingredients
3 cups (750ml) Cooking Oil
100 cups (12.5 kgs raw ) Cooked Rice
13 packs  AJI-SHIO® Garlic Seasoning Mix (18g)
NUTRITION INFORMATION
Nutrition Facts
Calories per serving
286.4
Carbohydrates (g)
50.6
Proteins (g)
3.6
Fat (g)
7.8
Dietary Fiber (g)
1.0
Calcium m(g)
18.9
Iron (mg)
1.0
Sodium (mg)
508.9
Good to Know Nutrition Facts!
Rice, a staple dish of Filipinos and is a rich source of carbohydrates that mainly provides energy for the body.
Preparation time: 10 minutes
Cooking time: 10 minutes
Procedure
HEAT. In a pan, heat oil then add cooked rice.
SEASON. Season with AJI-SHIO® Garlic. Mix Well.
SERVE. Serve and enjoy.
Makes 100 cups
Cost
Recipe Cost: Php 625.00
Cost per Serving: Php 6.25
Selling price per 1 cup: Php 15.00
Profit for 100 cups: Php 875.00
%Mark – up: 240%
Cooking Tips
For better texture, use day – old rice.
Product Used