GINATAANG PAPAYA
AJI-NO-MOTO® UMAMI SEASONING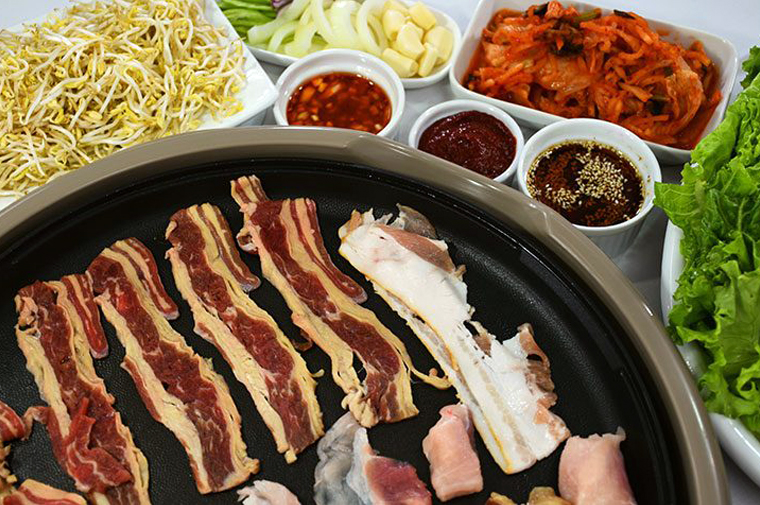 Ingredients
2 Tbsps. (30ml) Cooking oil
1 cup (150g) Onion, sliced
3 Tbsps. (30g) Garlic, minced
2 Tbsps. (20g) Ginger, strips
1/4 kg. (250g) Pork liempo, strips
7 cups (1000g) Papaya, unripe, thinly sliced
3 cups (750ml) Coconut milk
1/4 tsp. (1.25g) Ground black pepper
4 Tbsps. (60ml) Fish sauce
1/2 pack (5.50g) AJI-NO-MOTO® Umami Seasoning
2 pcs. (5g) Siling labuyo
1 cup (30g) Malunggay leaves
Reduced sodium by 33%
Original seasoning/condiment: 1 tsp. (5g) Salt, approx 1/3 cup (75ml) Fish sauce
NUTRITION INFORMATION
Nutrition Facts
Calories per serving (kcal)
441.0
Carbohydrates (g)
8.2
Proteins (g)
10.8
Fat (g)
40.5
Dietary Fiber (g)
1.4
Calcium (mg)
76.1
Iron (mg)
2.7
Sodium (mg)
367.7
Good to Know Nutrition Facts!
Unripe papayas are rich in vitamins A, B, C, and E and are all helpful in maintaining a healthy immune system.
Preparation time: 15 minutes
Cooking time: 45 minutes
Procedure
SAUTÉ. In a pan, heat oil and sauté onion, garlic, ginger, pork and papaya.
SIMMER. Add coconut milk and simmer until papaya is tender and desired consistency is achieved.
SEASON.  Add ground black pepper, fish sauce and AJI-NO-MOTO®.
SIMMER. Add siling labuyo and malunggay leaves. Simmer for 1 minute.
SERVE. Transfer to a serving bowl and serve while hot.
Makes 11 servings
Serving size: 1/2 cup (138g)
Cooking Tips
Shirmps may also be used to replace pork liempo in this dish.
Product Used