GINISANG AMPALAYA WITH EGG & TOMATO
AJINOMOTO® BRAND GINISA FLAVOR SEASONING MIX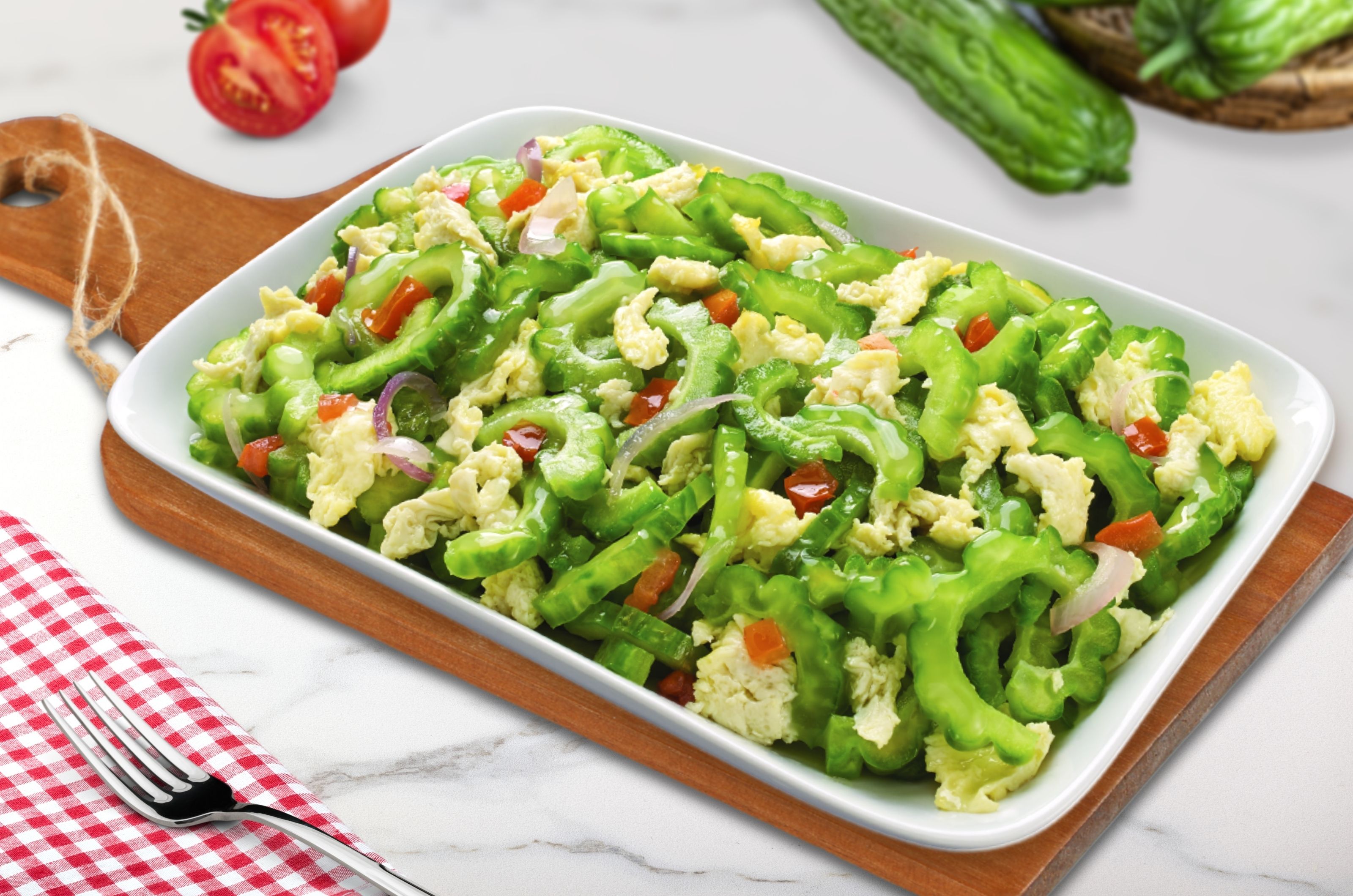 Ingredients
2 Tbsps. (30ml) Cooking Oil
1/4 cup (60g) Red Onion, sliced
2 Tbsps. (30g) Garlic, minced
1 cup (240g) Tomato, diced
2 cups (500g) Ampalaya, sliced
1/2 cup (120ml) Water
2 pcs. (120g) Egg, beaten
1 pack (7g) AJI-GINISA® Flavor Seasoning Mix
NUTRITION INFORMATION
Nutrition Facts
Calories per serving (kcal)
78.0
Carbohydrates (g)
6.3
Proteins (g)
2.2
Fat (g)
4.9
Dietary Fiber (g)
1.9
Calcium (mg)
45.2
Iron (mg)
1.1
Sodium (mg)
226.0
Good to Know Nutrition Facts!
Ampalaya is a vegetable rich in fiber and micronutrients such as Vitamin A, Vitamin C, Zinc, and Potassium.
Preparation time: 5 minutes
Cooking time: 15 minutes
Procedure
SAUTÉ. In a pan, heat oil. Sauté onion, garlic and tomato. Add ampalaya. Continue cooking for 3 minutes.
SIMMER. Add water and simmer for 3 minutes. Add beaten eggs and mix until eggs are cooked.
SEASON. Add AJI-GINISA®. Stir until incorporated and cook for another minute.
SERVE. Transfer to a serving plate. Serve and enjoy.
Makes 8 servings
Serving size: 1/2 cup (125g)
Cooking Tips
Soak ampalaya in water and salt mixture at least 30 minutes prior to cooking. Drain and wash ampalaya and squeeze extra moisture to lessen the bitter taste profile of ampalaya.
Product Used