GINISANG UPO RECIPE
AJINOMOTO® BRAND GINISA FLAVOR SEASONING MIX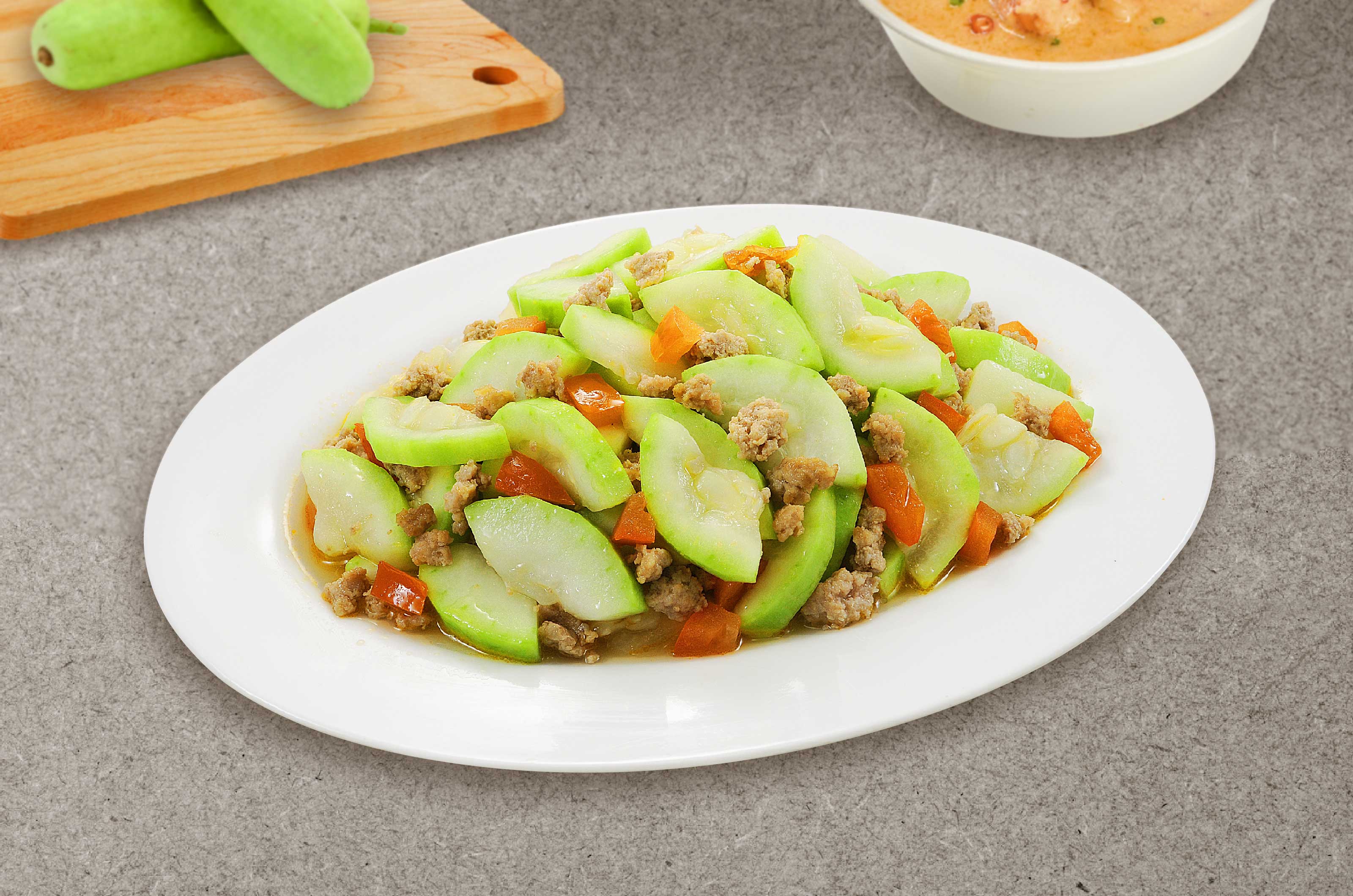 Ingredients
1 Tablespoon (15ml) cooking oil
2 1/2 cups (375g) upo, sliced
1 tablespoon (15g) garlic, minced
1/4 cup (35g) onion, minced
1/2 cup (70g) tomato, sliced
1/2 cup (100g) ground pork
1 pack (7g) AJI-GINISA® Flavor Seasoning Mix
1/2 teaspoon (1g) black pepper, ground
3 Tablespoons (45ml) water
NUTRITION INFORMATION
Nutrition Facts
Calories per serving (kcal)
114.6
Carbohydrates (g)
5.5
Proteins (g)
4.2
Fat (g)
8.4
Dietary Fiber (g)
1.3
Calcium (mg)
20.6
Iron (mg)
0.6
Sodium (mg)
337.2
Good to Know Nutrition Facts!
Bitter gourd is a vegetable high on water and is a rich source of Vitamin C, K and Calcium. It helps in maintaining a healthy heart and brings down bad cholesterol levels.
Preparation time: 10 minutes
Cooking time: 20 minutes
Procedure
SAUTÉ. On a hot pan, heat oil and sautè tomato, onion and garlic. Then, add ground pork. Next add in upo and water. Cover and let it simmer until vegetable is almost done.
SEASON. With AJI-GINISA® and pepper. Mix well.
SERVE. Transfer on a serving plate, serve and enjoy.
Makes 5 servings
Serving size: 1/2 cup (110g)
Cooking Tips
Fresh bottle gourd has a smooth skin, pale green in colour. Buy a piece that is free from any cuts, spots, blemishes and infestations. It should be firm to handle and the flesh should not feel soft when pressed
Product Used