KINATAMATISANG HASA-HASA RECIPE
AJI-NO-MOTO® UMAMI SEASONING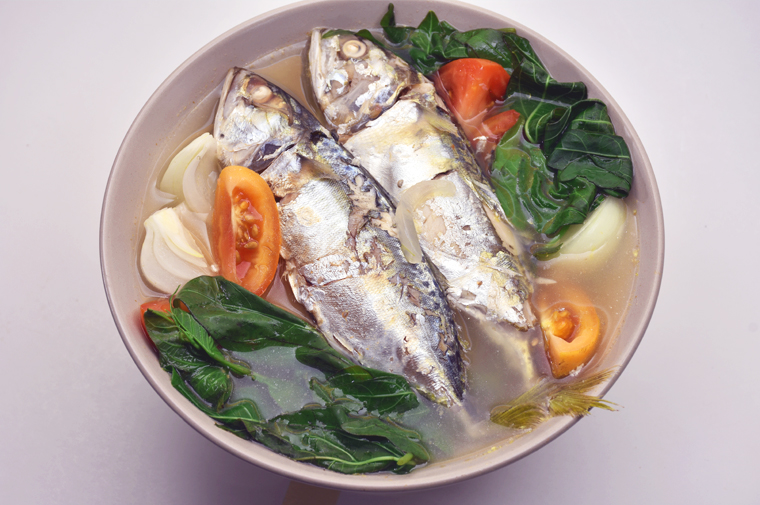 Ingredients
6 cups 1500ml Water
1 1/2 cups 228g Tomato, quartered
1 cup 157g White onion, quartered
5 pcs 500g Medium sized Hasa-Hasa
3 Tbsps 45ml Fish sauce
1 pack (12g) AJI-NO-MOTO® Umami Seasoning
1/2 tsp 1g Ground White Pepper
2 cups 70g Kamote leaves
NUTRITION INFORMATION
Nutrition Facts
Calories per serving
154.6
Carbohydrates (g)
8.3
Proteins (g)
24
Fat (g)
15.3
Dietary Fiber (g)
1.3
Calcium m(g)
161.1
Iron (mg)
3.6
Sodium (mg)
949.3
Preparation time: 15 minutes
Cooking time: 30 minutes
Preparation
BOIL. In a pot, heat water until boiling. Add tomatoes and white onions. Cover the pot and continue to cook for 10 minutes.
MASH. Remove tomatoes from the pot then mash to extract its juices.
ADD. Add hasa- hasa and cook for another 15 minutes using medium heat.
SEASON. Add fish sauce and AJI-NO-MOTO®, white pepper then add kamote leaves.Mix well.
SERVE and enjoy.
Makes 5 servings
Cooking Tip
Don't over cooked any fish dish because its flesh is not as firm as pork,chicken or beef. This dish is very easy to prepare, making it the perfect recipe for those people on the go.
Product Used