KOREAN BEEF STEW RECIPE
SARSAYA® OYSTER SAUCE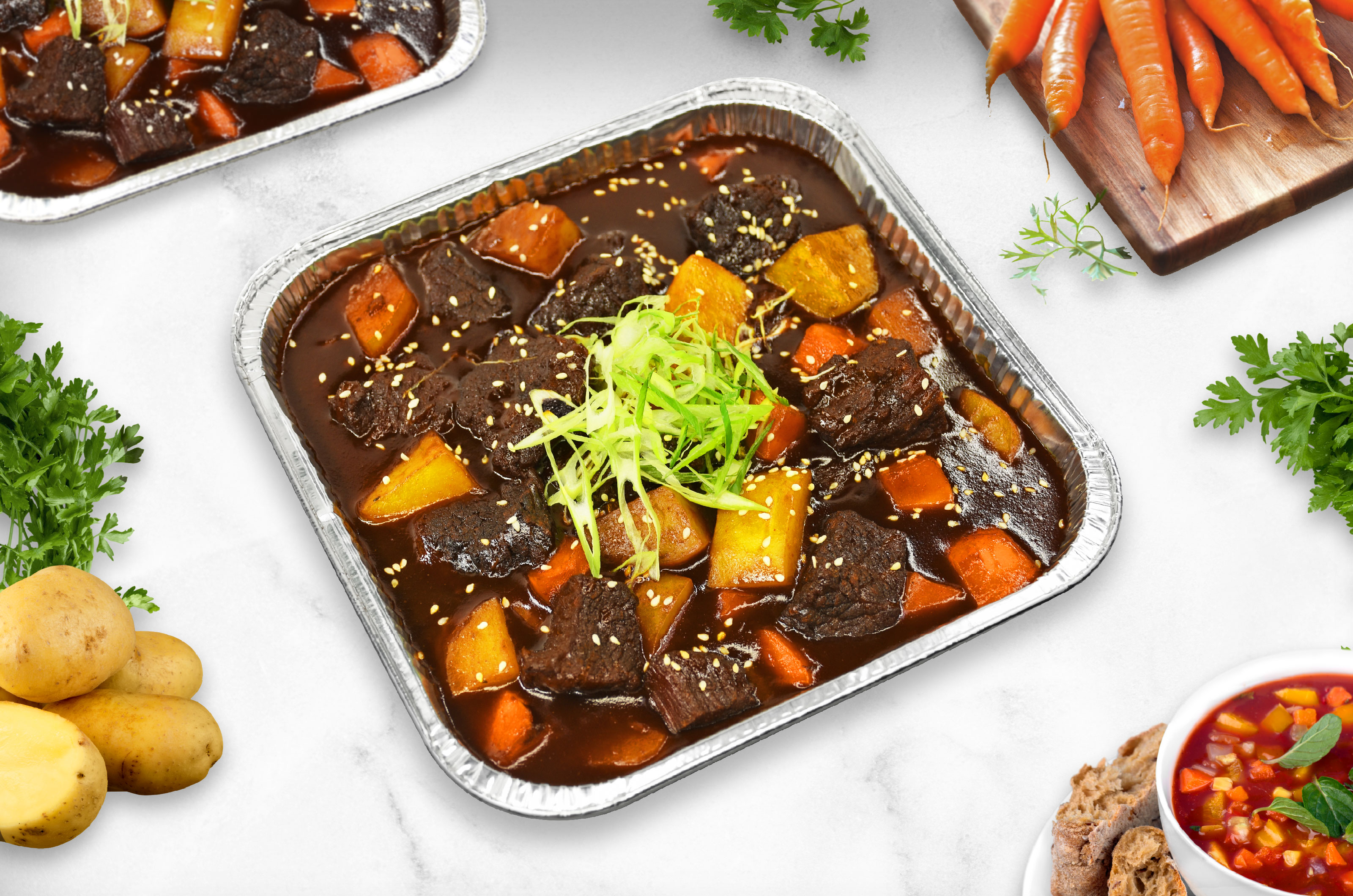 Ingredients
1/4 cup (60ml) Cooking oil
4 cups (1000g) Beef, cubed
4 cups (1000ml) Water
1/4 cup (55g) Garlic, minced
2 Tbsps (35g) Ginger, minced
4 Tbsps (60ml) Gochujang (red chili paste)
2 packs (60ml) SARSAYA® Oyster Sauce 
1/4 cup (60ml) Soy sauce
1/2 cup (110g) White sugar
1 Tbsp (15ml) Rice vinegar
1/2 cup (100g) Carrots, diced
1/2 cup (100g) Potatoes, diced
NUTRITION INFORMATION
Nutrition Facts
Calories per serving (kcal)
279.6
Carbohydrates (g)
21.3
Proteins (g)
24.5
Fat (g)
10.7
Dietary Fiber (g)
1.3
Calcium (mg)
66.5
Iron (mg)
3.6
Sodium (mg)
645.8
Good to Know Nutrition Facts!
Lean Beef is a good source of Protein, Zinc, Iron and Vitamin B12 which are all important for a healthy body.
Preparation time: 15 minutes
Cooking time: 2 1/2 hours
Procedure
SEAR. In a pot, heat oil. Sear beef on all sides until browned.
BOIL. In the same pot, add water, garlic, ginger, gochujang, SARSAYA® Oyster Sauce, soy sauce, sugar, and rice vinegar. Bring to a boil. Cover the pot with its lid.
SIMMER. Turn the heat low and simmer for 2 hours or until beef is tender.
REST. Turn off the heat. Allow the meat to rest in the covered pot for at least 10 minutes.
SERVE. Transfer into a serving plate or container. Serve and enjoy.
Makes 10 servings
Serving size: 1 cup (210g)
Cooking Tips
For a shorter cooking time, you can opt to use a pressure cooker to achieve a tender meat.
Product Used