KUNING RICE
AJI-NO-MOTO® UMAMI SEASONING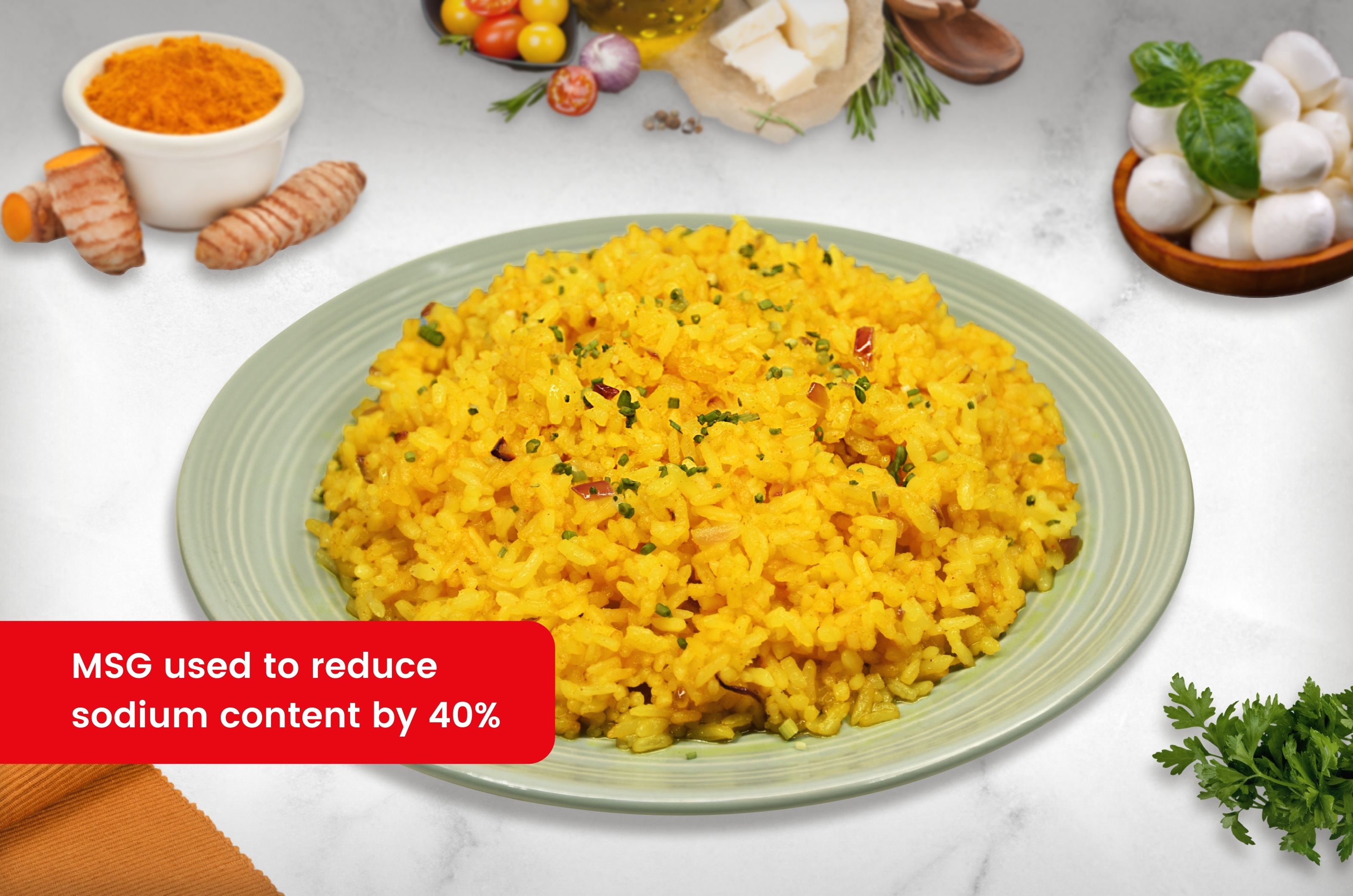 Ingredients
4 Tbsps. (60ml) Cooking oil
1/2 cup (75g) Onion, sliced
2 Tbsps. (20g) Garlic, minced
1 cup (200g) Rice
2 tsps. (10g) Turmeric powder
2 cups (500ml) Water
1/2 tsp. (2.5g) Salt
1/8 tsp. (0.35g) Ground black pepper
1/2 pack (5.5g) AJI-NO-MOTO® Umami Seasoning
Reduced sodium by 40%
Original seasoning/condiment: 1 1/2 tsps. (7.5g) Salt
NUTRITION INFORMATION
Nutrition Facts
Calories per serving (kcal)
339.8
Carbohydrates (g)
45.7
Proteins (g)
5.1
Fat (g)
15.2
Dietary Fiber (g)
2.0
Calcium (mg)
22.7
Iron (mg)
0.8
Sodium (mg)
392.5
Good to Know Nutrition Facts!
Turmeric is more preferred to use for making Kuning rice.
Preparation time: 5 minutes
Cooking time: 45 minutes
Procedure
SAUTÉ. In a pot, heat oil and sauté onion, garlic, rice and turmeric powder. Add water.
SEASON. Add salt, pepper and AJI-NO-MOTO®.
BOIL AND SIMMER. Cover the pot. Let the rice boil and turn down the heat and let the rice simmer until cooked. Stir once in a while to avoid scorching at the bottom.
SERVE. Transfer to a serving bowl and serve.
Makes 4 servings
Serving size: 1 cup (196g)
Cooking Tips
Turmeric is known for its anti-inflammatory benefits that helps in preventing the onset of diseases.
Product Used