LITE ONION DIP RECIPE
AJINOMOTO AJI-SHIO® SEASONING MIX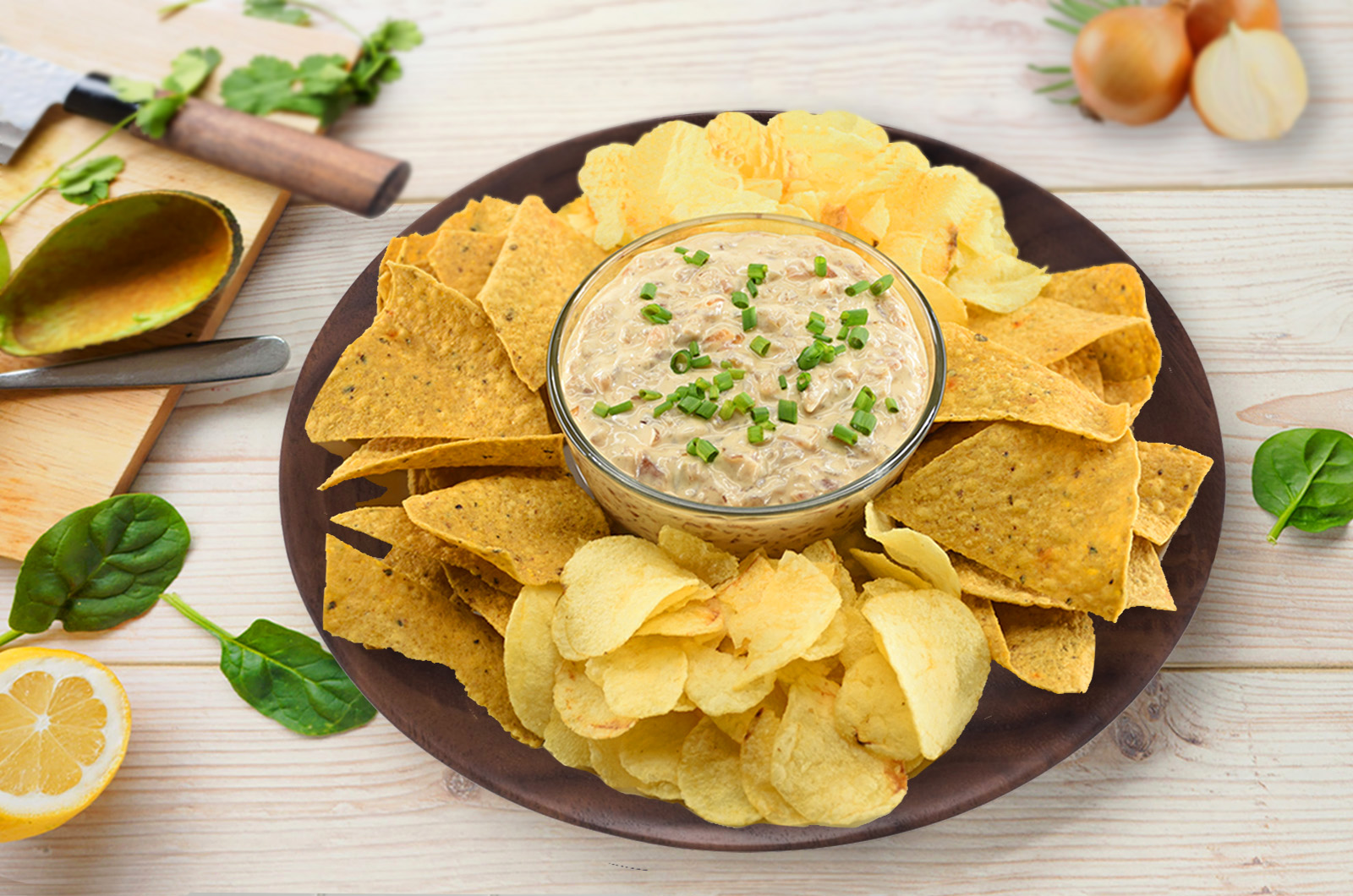 Ingredients
1 cup (200g) White Onion, chopped
1 Tbsp (15ml) Cooking Oil
1/2 cup (120ml) Plain Yogurt
1/2 cup (120ml) Sour Cream
1 Tbsp (15ml) Lemon Juice
2 tsps (10g) AJI-SHIO® Pepper Seasoning Mix
NUTRITION INFORMATION
Nutrition Facts
Calories per serving (kcal)
58.4
Carbohydrates (g)
3.6
Proteins (g)
1.4
Fat (g)
4.1
Dietary Fiber (g)
0.4
Calcium (mg)
42.2
Iron (mg)
0.1
Sodium (mg)
350.2
Good to Know Nutrition Facts!
Lite Onion Dip is made from yogurt instead of mayonnaise to cut down the fat and sodium of the recipe. Yogurt provides protein for muscle building and calcium for healthy bones .
Preparation time: 10 minutes
Cooking time: 15 minutes
Procedure
SAUTÉ. Put stove in high heat and toss onions in a pan for 1 minute. Drizzle oil and continue to cook for 3 – 5 minutes.
CHOP. Transfer onion on a chopping board and roughly chop onions. Set Aside.
MIX. In a bowl, mix Yogurt, Sour Cream, Lemon Juice, and AJI-SHIO® Pepper. Mix until well blended.
COMBINE by adding chopped onions into the mixture. Mix well.
SERVE with potato chips or nachos. Enjoy.
Makes 10 servings
Serving size: 3 Tbsps (48g) Dip
Cooking Tips
You can chop onions bigger or smaller or according to your preferred size to improve its texture.
Product Used