MEATY PECHAY PICADILLO RECIPE
AJINOMOTO® BRAND GINISA FLAVOR SEASONING MIX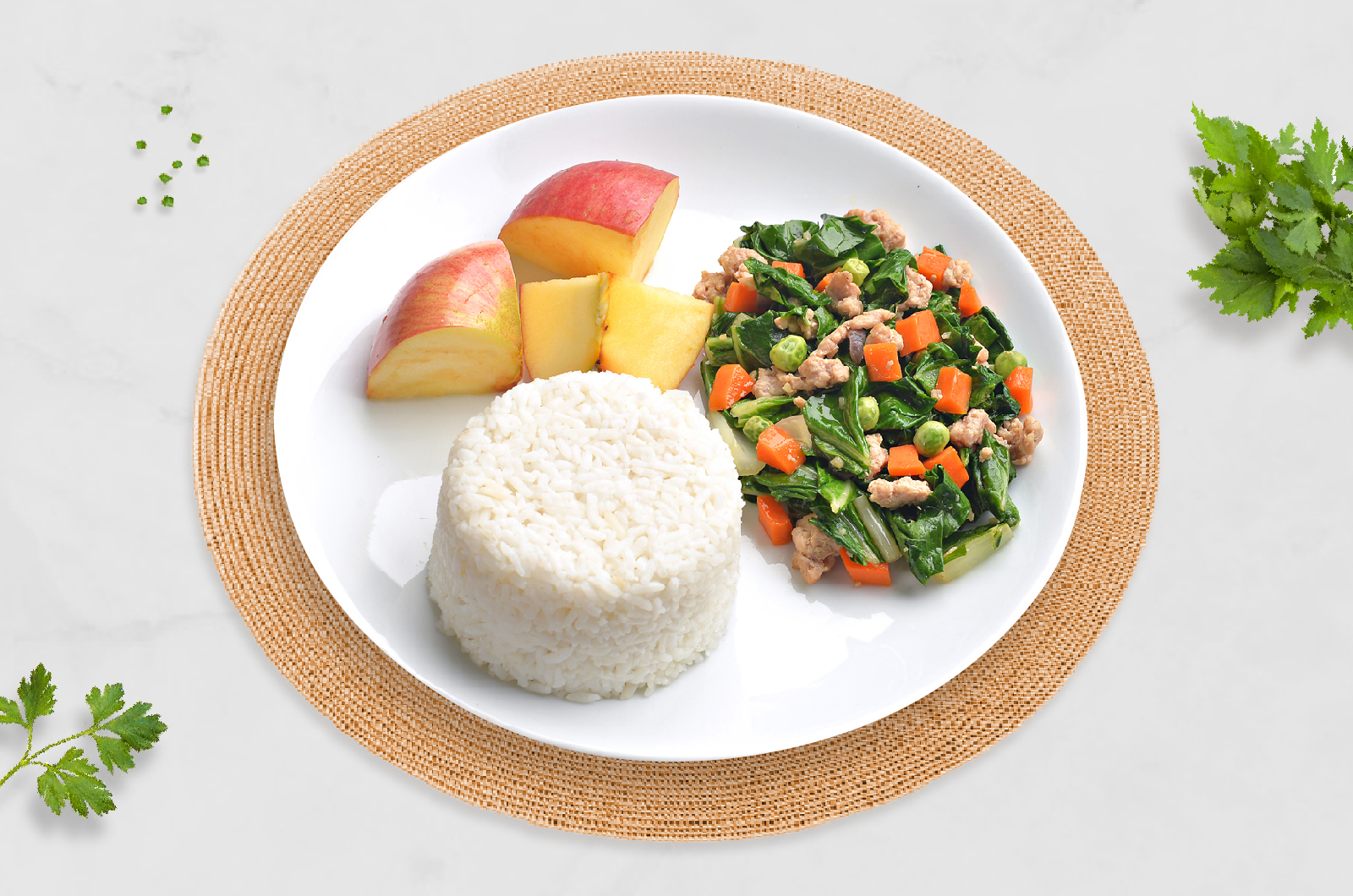 Ingredients
3 tablespoons (45 mL) Cooking oil
1/4 cup (35 grams) Onions, sliced
1 tablespoon (12 grams) Garlic, minced
1 1/2 cup (300 grams) Lean Pork, ground
1 cup (115 grams) Carrot, cubed
1/2 cup (125 grams) Green peas
2 cups (115 grams) Pechay, sliced
To taste Black pepper, ground
1 teaspoon (5 ml) Soy sauce
1 pack (7 grams) AJI-GINISA® Flavor Seasoning Mix
NUTRITION INFORMATION
Nutrition Facts
Calories per serving
611
Carbohydrates (g)
69.6
Proteins (g)
14
Fat (g)
30.7
Phosphorus (mg)
173
Calcium (mg)
116
Iron (mg)
4
Vitamin A (m g RE)
489
Thiamin (mg)
0.28
Riboflavin (mg)
0.18
Niacin (mg NE)
5.5
Vitamin C (mg)
20
Procedure
1. SAUTÉ. In a pan, heat oil and sauté onion, garlic and ground pork. Cook ground pork until slight brown. Add carrots, green peas and pechay.
2. SEASON with ground black pepper, soy sauce, and AJI-GINISA®. Continue cooking for 1-2 minutes. Serve while hot.
Makes 4-5 servings
Serving Size: 1 1/4 cup (150 grams)
Meal Serving Idea: 1 cup Rice, 1 1/4 cup Meaty Pechay Picadillo, 1 piece Red Apple
Cooking Tips
Adding meats to colorful vegetable dishes can encourage kids to eat vegetables.
Product Used