MONGGO GUISADO RECIPE
AJINOMOTO® BRAND GINISA FLAVOR SEASONING MIX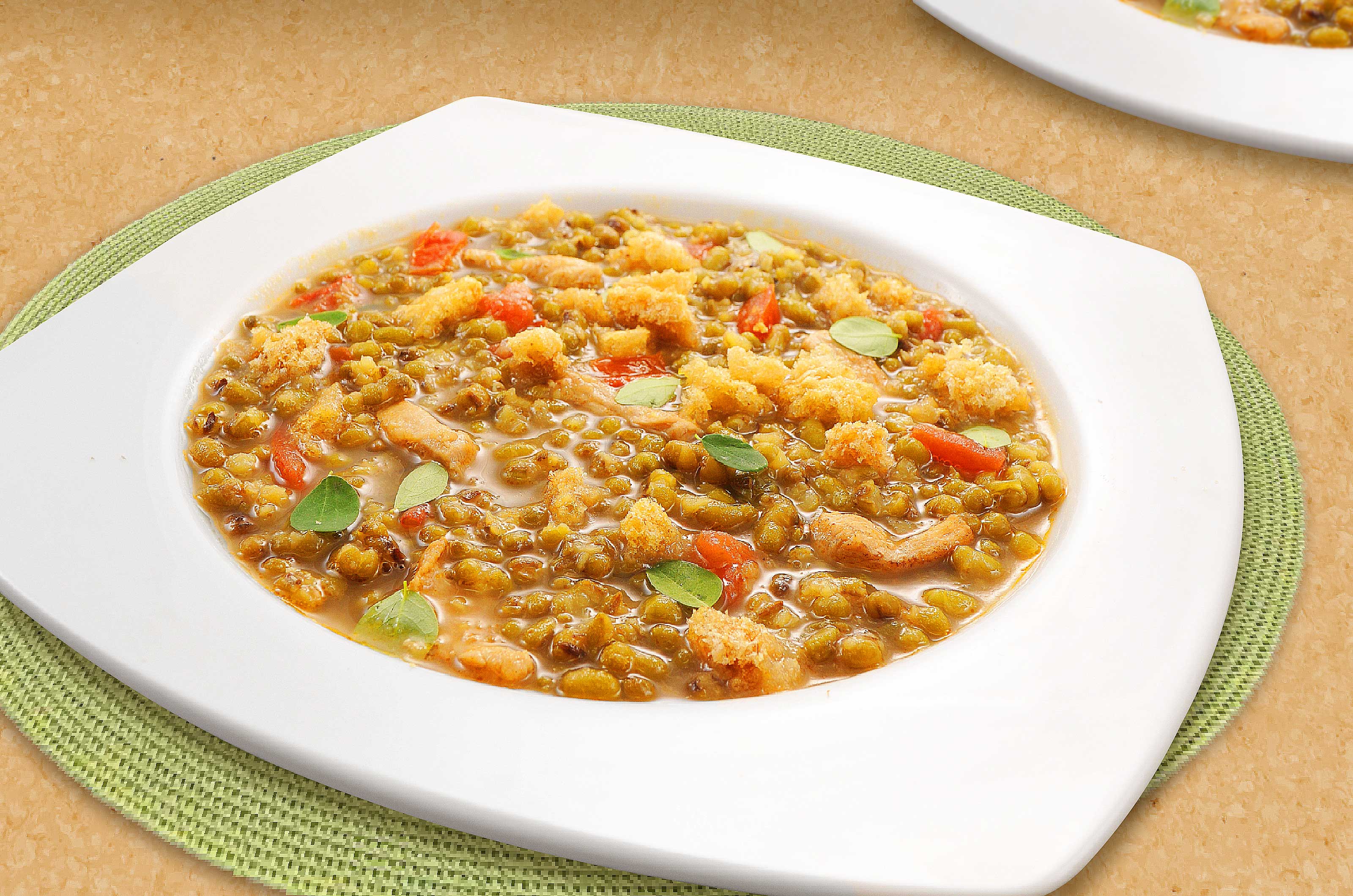 Ingredients
1/2 cup (125g) monggo, soaked overnight
1 Tablespoon (15g) cooking oil
1 Tablespoon (5 cloves) (15g) garlic, minced
1/3 cup (50g) onion, red, minced
1/4 cup (50g) tomatoes
1/4 cup (60g) pork, strips
1/2 cup (12g) malunggay
1.5 cup (360ml) water
1 pack (7g) AJI-GINISA® Flavor Seasoning Mix
NUTRITION INFORMATION
Nutrition Facts
Calories per serving (kcal)
91.2
Carbohydrates (g)
4.4
Proteins (g)
3.9
Fat (g)
6.4
Dietary Fiber (g)
1.1
Calcium (mg)
23.5
Iron (mg)
0.7
Sodium (mg)
336
Good to Know Nutrition Facts!
Protein foods like dried beans and peas are inexpensive sources of Protein. It is a building block for bones, muscles, cartilage, skin, blood. enzymes and hormones.
Preparation time: 10 minutes
Cooking time: 20 minutes
Procedure
SAUTÉ. On a hot pot, add oil and sautè tomato, onion, and garlic. Cook until the water from the tomato is reduced. Add pork and saute until almost done.
SIMMER. Pour water together with monggo and let it simmer until desired doneness of monggo is achieved. Add malunggay and mix well.
SEASON. with AJI-GINISA ® , mix well and serve hot.
Makes 5 servings
Serving size:1/2 cup (120g)
Cooking Tips
No need to pre-soak the mung beans, they cook quick enough and will be tender and ready to sautè in about an hour. Avoid buying older beans because it will take longer to soften.
Product Used