MUSHROOM ADOBO RECIPE
AJINOMOTO® BRAND GINISA FLAVOR SEASONING MIX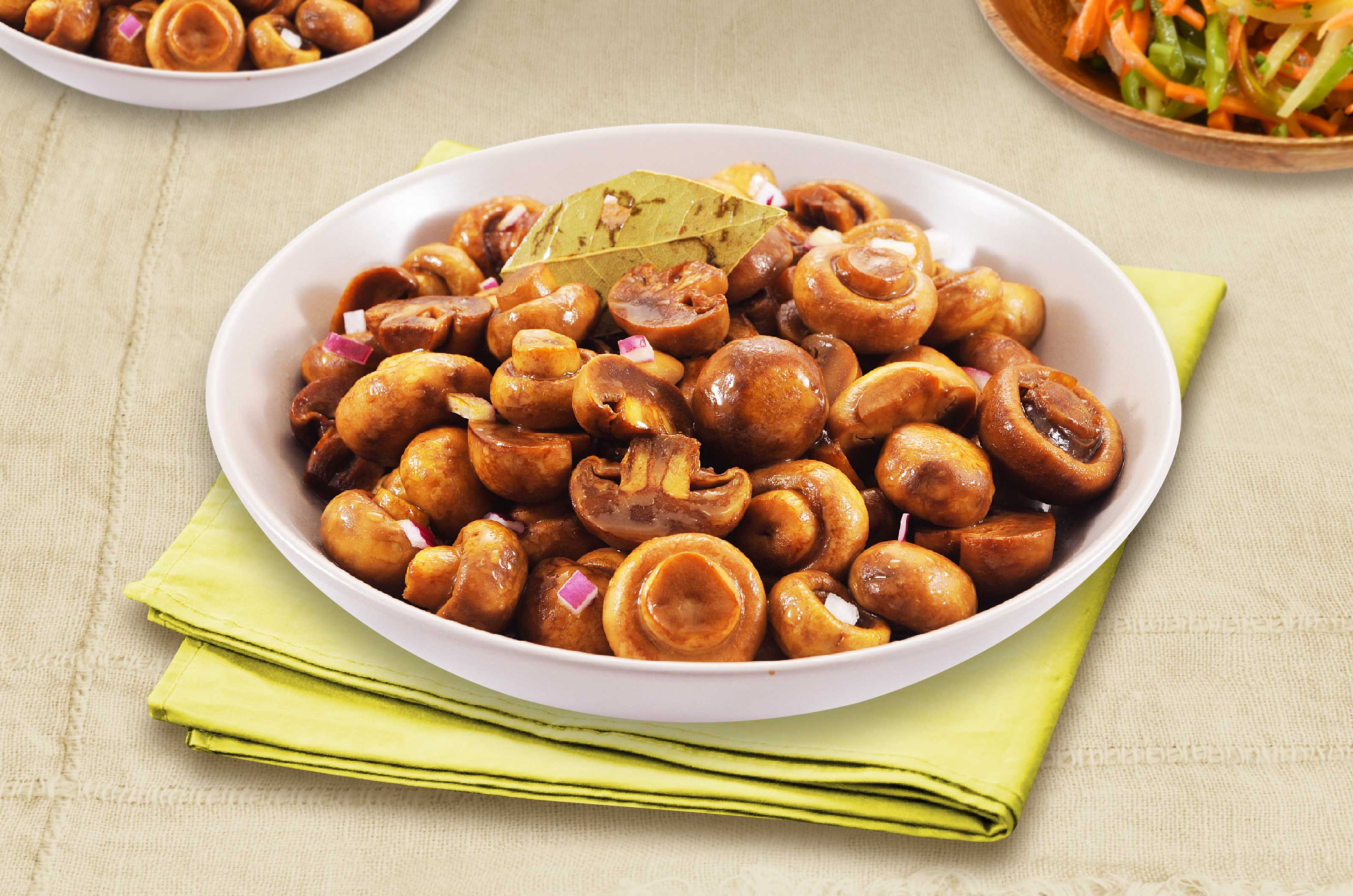 Ingredients
2 teaspoon (10g) cooking oil
1/4 cup (40g) onion, minced
6 cloves (12g) garlic, minced
3 cups (600g) mushroom, whole
1/4 cup (50ml) soy sauce
1/8 cup (25ml) vinegar, white
1 Tablespoon (15g) sugar, brown
1 piece (1g) bayleaf
1 pack (7g) AJI-GINISA® Flavor Seasoning Mix
NUTRITION INFORMATION
Nutrition Facts
Calories per serving (kcal)
85.6
Carbohydrates (g)
11.9
Proteins (g)
4.4
Fat (g)
2.3
Dietary Fiber (g)
2.1
Calcium (mg)
15.5
Iron (mg)
2.2
Sodium (mg)
2069.1
Good to Know Nutrition Facts!
Mushrooms are rich in antioxidants, these are chemicals that help the body eliminate free radicals that may cause health problems.
Preparation time: 10 minutes
Cooking time: 20 minutes
Procedure
SAUTÉ. On a hot pan, pour oil and sautè mushroom until lightly brown. Then, add onion and garlic.
SIMMER. Pour in soy sauce, sugar, bayleaf, and vinegar,don't stir. Let it simmer until sauce is reduced.
SEASON. With AJI-GINISA®.
SERVE. Transfer in a serving plate, serve and enjoy.
Makes 6 servings
Serving size: 1/2 cup (108g)
Cooking Tips
When buying fresh mushrooms, chose ones that are firm, dry, and unbruised. Avoid mushrooms that appear slimy or withered.
Product Used