OVERNIGHT OATS
PROTTIE® SOYMILK DRINK MIX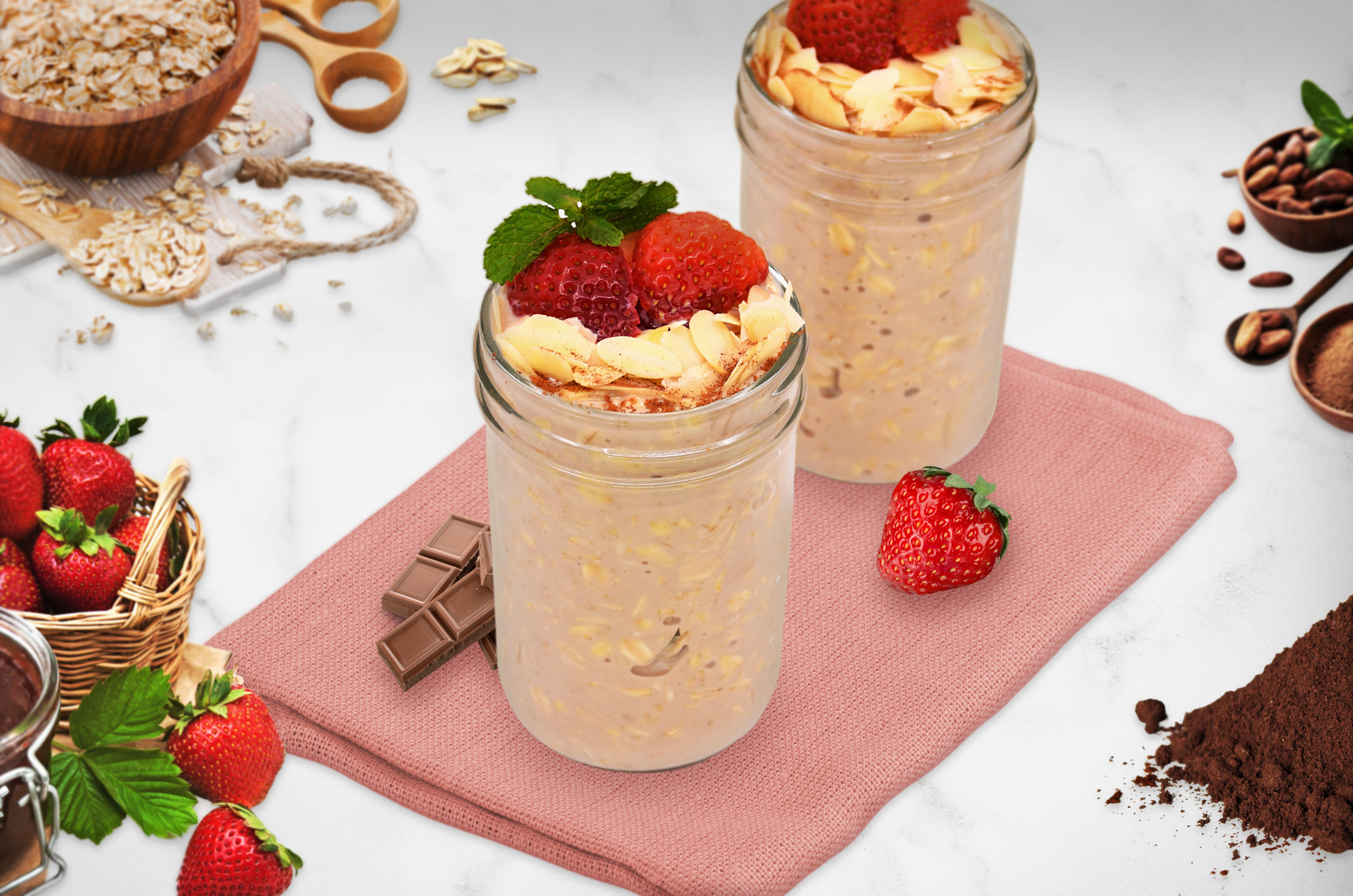 Ingredients
1 cup (80g) Rolled oats
1/2 cup (100g) Plain Greek yogurt
1 cup (250ml) Fresh milk
1 tsp. (3g) Vanilla
2 Tbsps (30ml) Honey
1 pack (25g) PROTTIE® Soymilk Drink Mix (Chocolate)
1/4 tsp. (1g) Rock salt
4 pcs. (66g) Strawberry, sliced
NUTRITION INFORMATION
Nutrition Facts
Calories per serving (kcal)
244.0
Carbohydrates (g)
35.1
Proteins (g)
5.6
Fat (g)
9.1
Dietary Fiber (g)
2.0
Calcium (mg)
229.5
Iron (mg)
0.9
Sodium (mg)
153.9
Good to Know Nutrition Facts!
Oats are rich in soluble fiber which helps in reducing the risk of coronary heart disease.
Preparation time: 10 minutes
Cooking time: 0 minutes
Procedure
MIX and CHILL. In a medium bowl, combine old fashioned oats, plain greek yogurt, milk, vanilla, honey, PROTTIE® (Chocolate), and salt. Mix well. Then divide into four glass jars. Cover with a lid and let it sit overnight in the refrigerator.
SERVE. Place on a serving plate, top with slices of strawberry. Serve and enjoy.
Makes 4 servings
Serving size: 1/2 cup (125g)
Cooking Tips
You may opt to put your preferred ingredients such as nuts, seeds, etc.
Product Used