PAKSIW NA BANGUS
AJINOMOTO AJI-SHIO® SEASONING MIX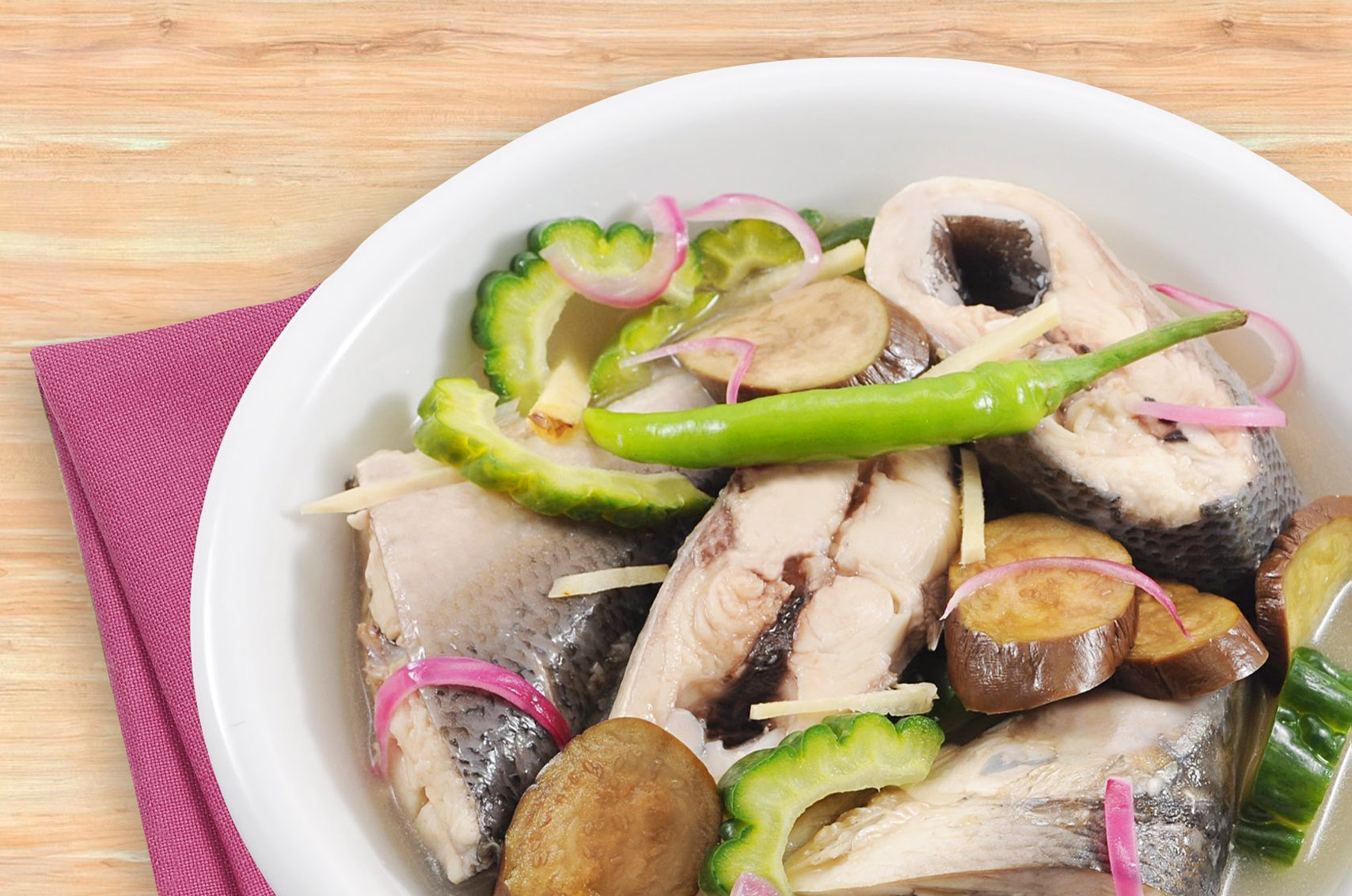 Ingredients
1 tablespoon (15 ml) Oil
2 teaspoons (8 g) Ginger, sliced
1/4 cup (35 g) Onion, sliced
2 teaspoons (8 g) Garlic, minced
1/4 cup (50 ml) Water
1/2 cup (125 ml) Vinegar
1 teaspoon (5 ml) Soy sauce
2 teaspoons (4 g) AJI-SHIO® Pepper Seasoning Mix
6 belly slices (350 g) Bangus
1 cup (100 g) Amplaya, sliced
1 1/2 cup(120 g) Eggplant, sliced
NUTRITION INFORMATION
Nutrition Facts
Calories per serving
195
Carbohydrates (g)
7.3
Proteins (g)
24.4
Fat (g)
7.7
Dietary Fiber (g)
1.9
Calcium (mg)
90
Iron (mg)
2.6
Sodium (mg)
526.6
Preparation and cooking time: 30 minutes
Procedure
SAUTÉ. In a hot pan, pour in oil and saute ginger, onion and garlic.
BOIL. Add water, vinegar, soy sauce, AJI-SHIO® Pepper , bangus, amplaya, and eggppant. Let it boil until the fish is cooked.
Makes 3 servings
Cooking Tips
Do not stir the vinegar not until it boils. Stirring dishes with vinegar prior to boiling will make the dish taste bitter.
Product Used