PANCIT CANTON
SARSAYA® OYSTER SAUCE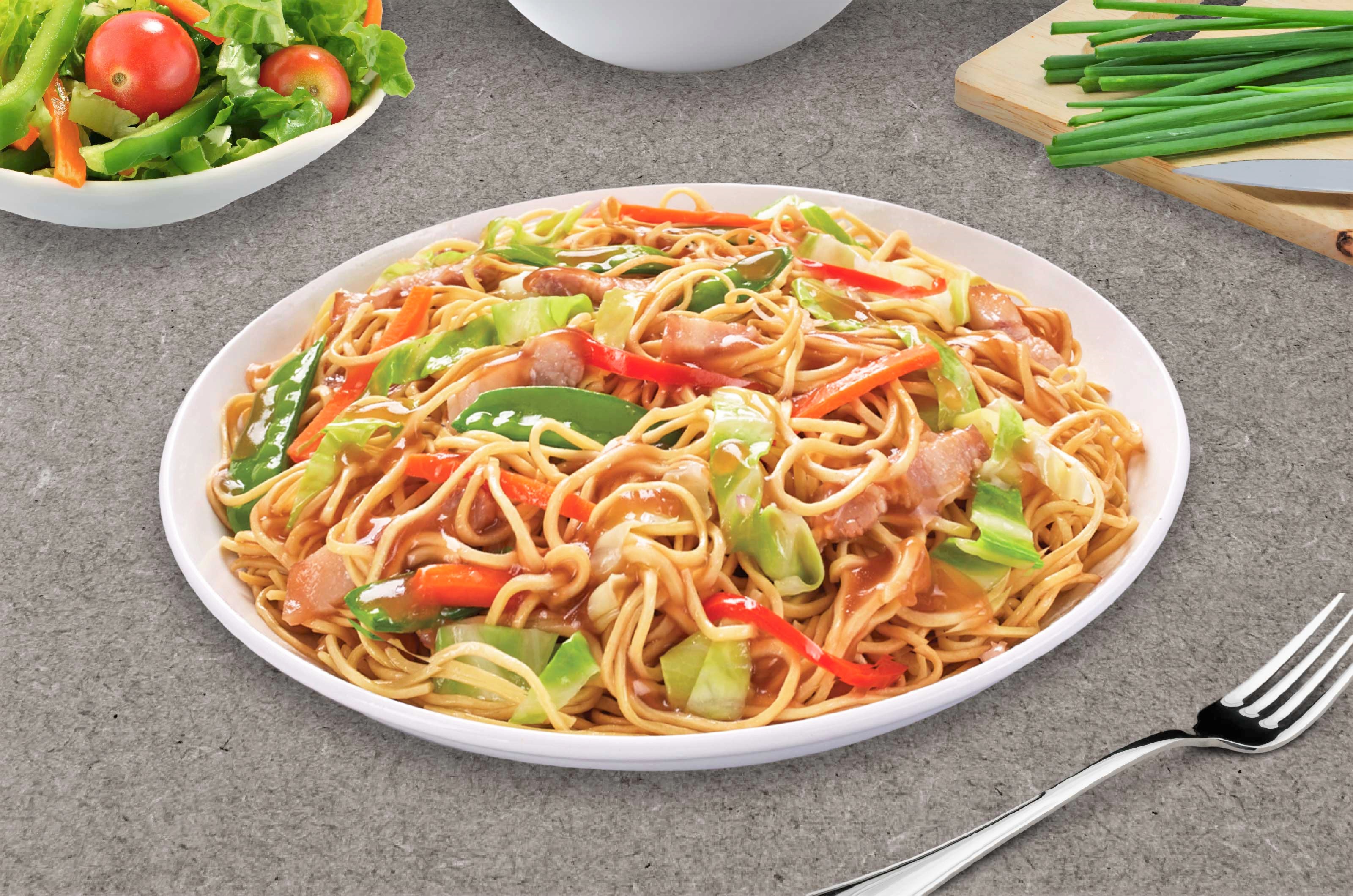 Ingredients
3 Tbsps Cooking oil
5 cloves Garlic, chopped
1 piece Small onion, chopped
250 grams Liempo, sliced into thin strips
3 cups Water
1/4 tsp Ground black pepper
250 grams Pancit canton, soaked and drained
1/2 cup Chicharo, trimmed
1/2 cup Carrots, sliced into strips
1 piece Small bell pepper, sliced into strips
2 cups Cabbage, shredded
4 Tbsps SARSAYA® Oyster Sauce
NUTRITION INFORMATION
Nutrition Facts
Calories per serving (kcal)
334.2
Carbohydrates (g)
24.8
Proteins (g)
10.5
Fat (g)
21.2
Dietary Fiber (g)
2.9
Calcium (mg)
50.9
Iron (mg)
1.6
Sodium (mg)
578.8
Procedure
Heat oil in a large pan or wok, sauté garlic and onion until fragrant.
Add meat slices and sauté until lightly brown.
Add water and pepper. Bring to boil and simmer until meat is tender.
Add SARSAYAⓇ Oyster Sauce and vegetables. Mix and cook for about 2 minutes.
Serve while hot.
Product Used