PORK ADOBO RICE RECIPE
AJINOMOTO® BRAND GINISA FLAVOR SEASONING MIX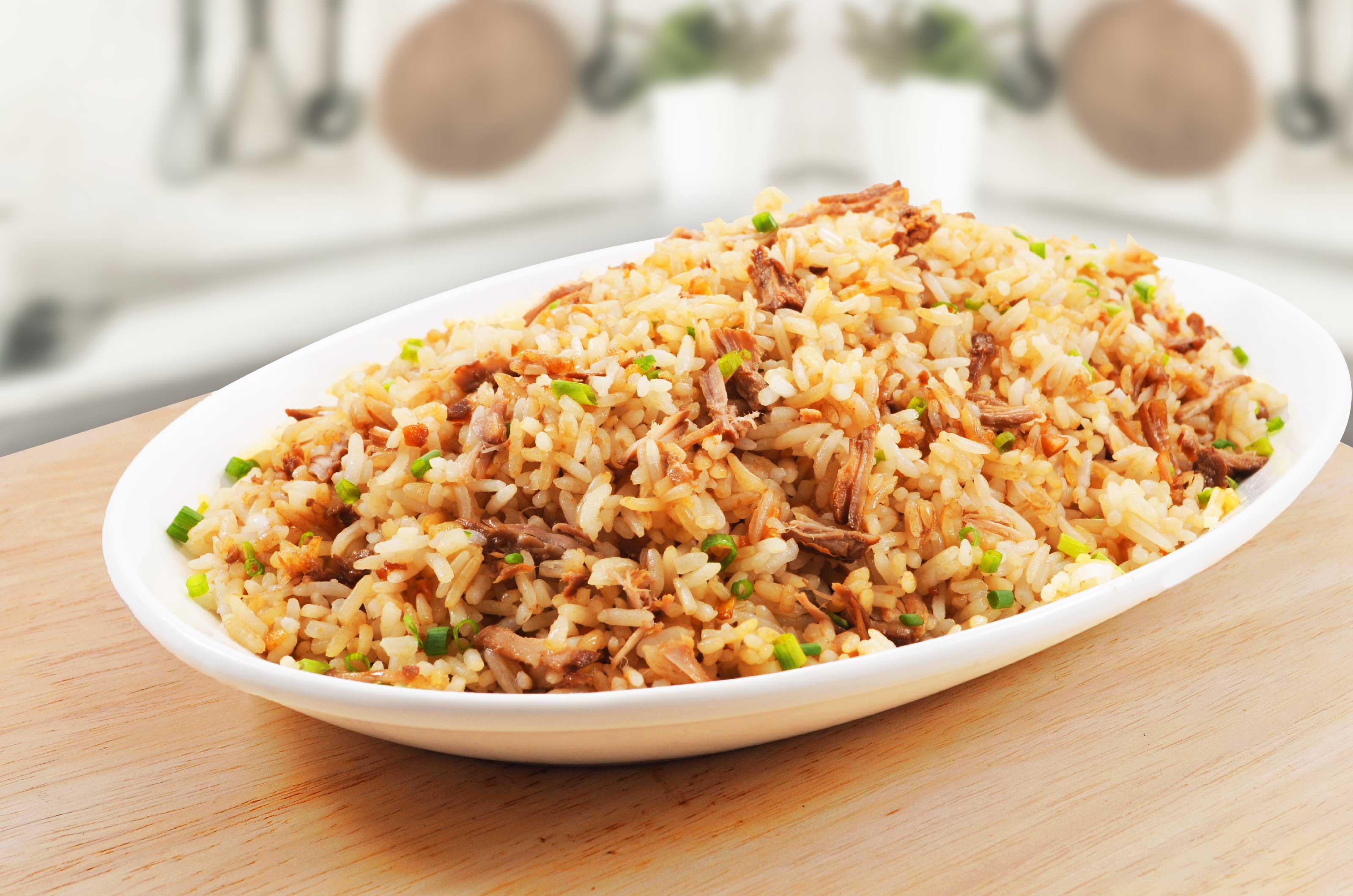 Ingredients
1 Tablespoon (15ml) cooking oil
2 Tablespoons (30gms) garlic, minced
1/2 cup (95gms) Adobo, pork, flaked
3 cups (520gms) rice, cooked
3 Tablespoons (45gms) Pork Adobo sauce
1 pack (7gms) AJI-GINISA® Flavor Seasoning Mix
NUTRITION INFORMATION
Nutrition Facts
Calories per serving (kcal)
229.2
Carbohydrates (g)
33.3
Proteins (g)
5.7
Fat (g)
8.1
Dietary Fiber (g)
2.4
Calcium (mg)
18.6
Iron (mg)
1
Sodium (mg)
695.2
Good to Know Nutrition Facts!
Pork is a good source of Magnesium, Zinc, Potassium, Iron, Niacin, Vitamin B12 and Thiamine. These nutrients help in the growth of blood cells, repairing muscles, promotes eye and skin health.
Preparation time: 10 minutes
Cooking time: 20 minutes
Procedure
SAUTÉ. On a hot pan, add oil and sautè garlic until it is almost brown. Add rice and mix well. Add flaked pork adobo together with pork adobo sauce and stir well.
SEASON. with AJI-GINISA ® , mix well.
SERVE. Transfer into a serving plate, serve and enjoy.
Makes 5 servings
Serving size: 1 cup (153g)
Cooking Tips
To achieve tender meat of adobo, cook the meat  on medium heat for a long period of time; Reduce the sauce until it's thick and flavorful.
Product Used