PORK NILAGA
PORKSAVOR® ALL-IN-ONE SEASONING MIX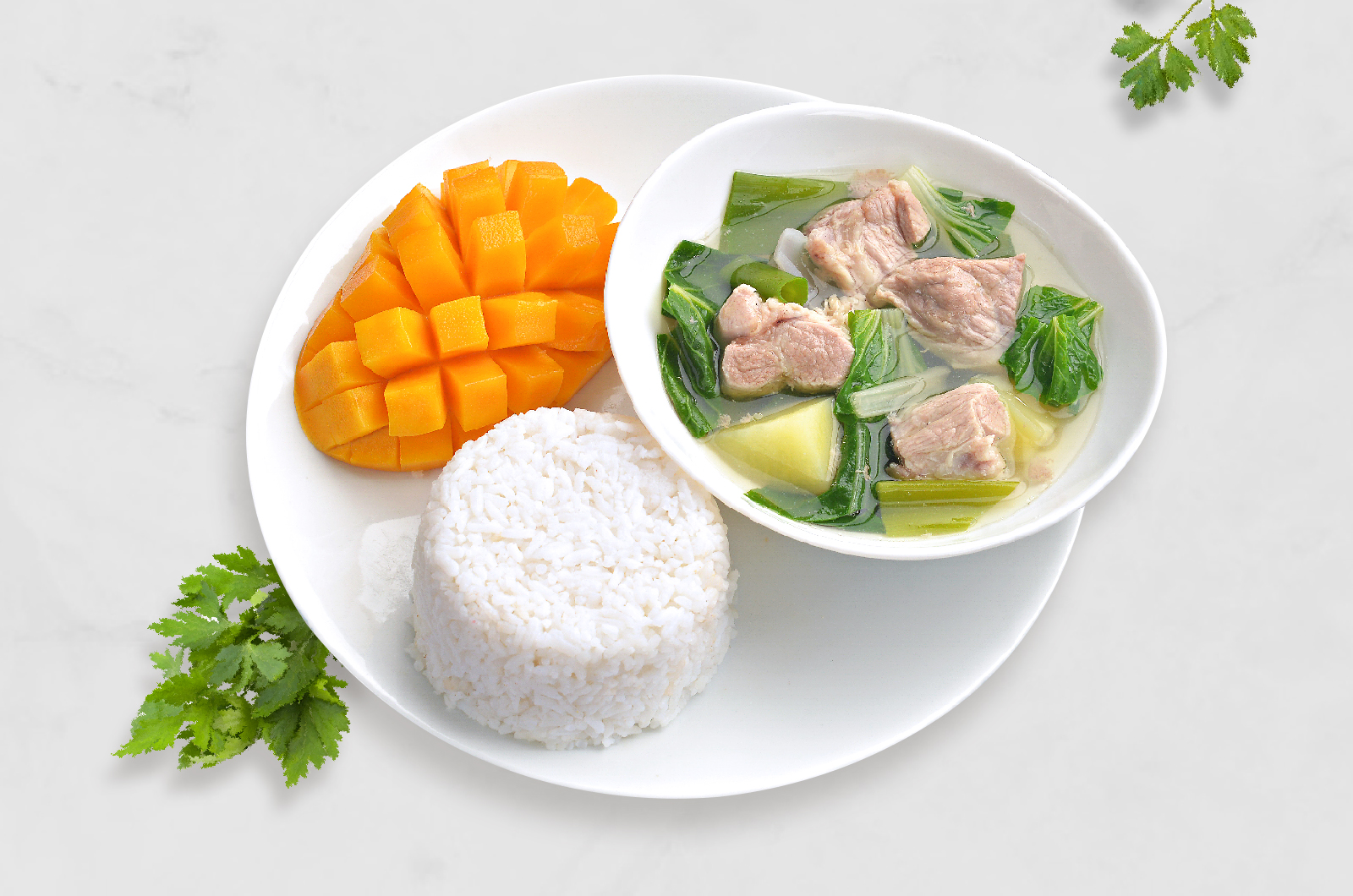 Ingredients
3 cups (750 mL) Water
1/2 kilogram (500 grams) Pork shoulder, kasim
1 piece (50 grams) Onion, quartered
3 tablespoons (45 mL) Fish sauce
1 teaspoon  Whole Peppercorn
1 pack (8 grams) PORKSAVOR® All-in-One Seasoning Mix
1 piece (70 grams) Potato, cut to into 6 pieces
3 bunches (300 grams) Pechay Tagalog, sliced
6 belly slices (350 grams) Bangus
1 cup (100 grams) Bitter gourd, sliced
1 stalk (10 grams) Onion leeks, sliced
NUTRITION INFORMATION
Nutrition Facts
Calories per serving
462
Carbohydrates (g)
60.8
Proteins (g)
11.9
Fat (g)
19
Phosphorus (mg)
140
Calcium (mg)
44
Iron (mg)
2.8
Vitamin A (m g RE)
121
Thiamin (mg)
0.28
Riboflavin (mg)
0.17
Niacin (mg NE)
5.6
Vitamin C (mg)
3.4
Procedure
1. BOIL. In a pot, pour in water and add the pork shoulder. Let it boil until pork becomes tender. Add onion.
2. SEASON with fish sauce, whole peppercorn, and PORKSAVOR®.
3. BOIL. Add potato and cook until it becomes tender. Add pechy tagalog and onion leeks. Boil for 1-2 minutes. Serve while hot.
No. of Servings: 6-8 servings
Serving Size: 1 bowl (145 grams)
Meal Serving Idea: 1 cup Rice, 1 bowl Nilagang Baboy, 1 piece Ripe Mango
Cooking Tips
To make this dish low fat, always choose lean meat or meats with less fat.
Product Used