PORK TAPA WITH TOMATOES RECIPE
SARSAYA® OYSTER SAUCE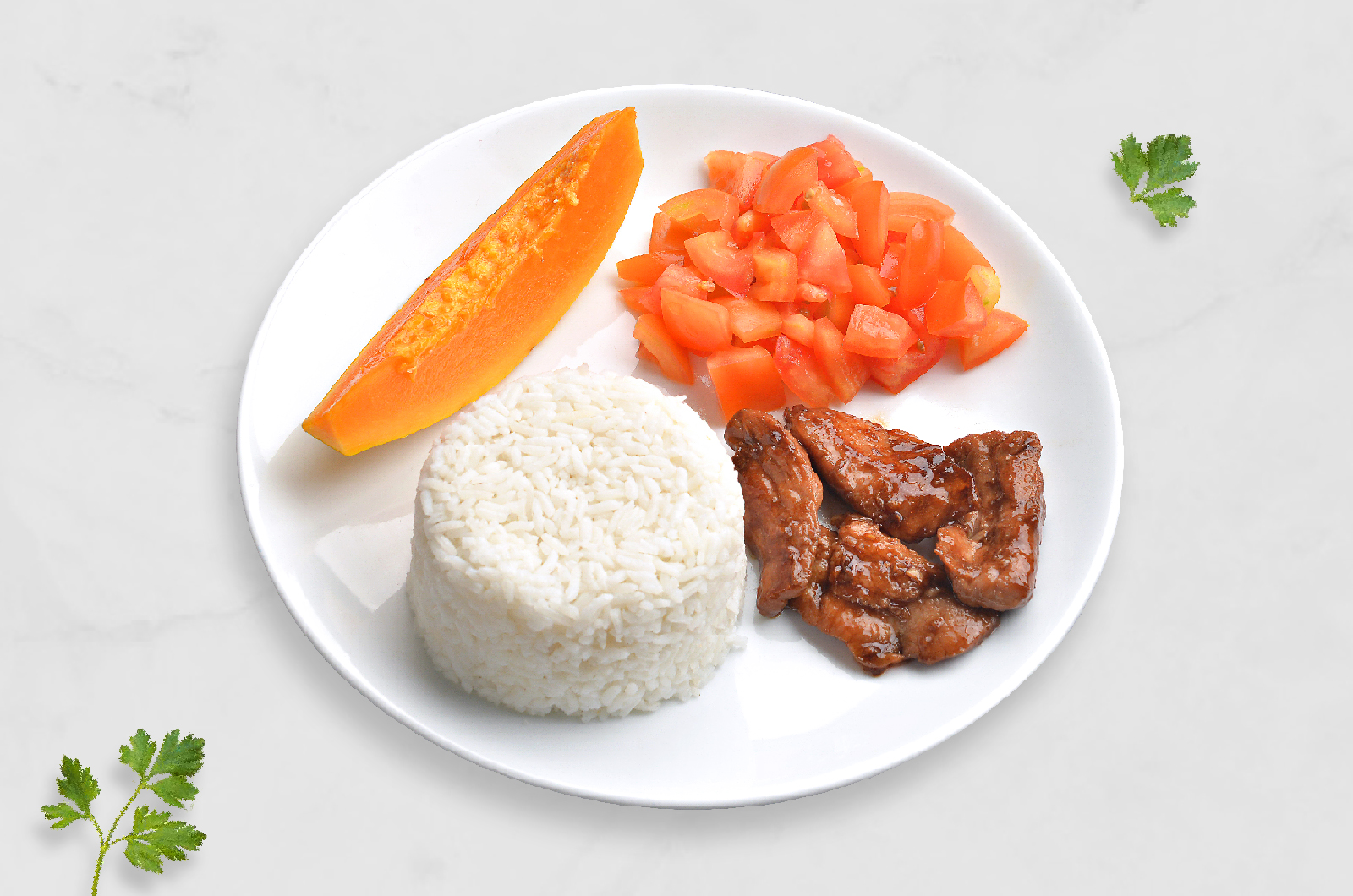 Ingredients
1/2 cup (125 ml) Water
1 tablespoon (12 grams) Sugar, brown
3 tablespoons (45 ml) Soy sauce
To taste Black pepper, ground
1 pack (30 grams) SARSAYA® Oyster Sauce
2 1/2 cups (300 grams) Pork, tapa cut
1 tablespoon (15 ml) Cooking oil
1/4 cup (35 grams) Onion, minced
1 tablespoon (12 grams) Garlic, minced
3 cups (390 grams) Tomato, cubed
1 1/2 cup (120 grams) Eggplant, sliced
NUTRITION INFORMATION
Nutrition Facts
Calories per serving
565
Carbohydrates (g)
65.5
Proteins (g)
12.9
Fat (g)
27.9
Phosphorus (mg)
157
Calcium (mg)
84
Iron (mg)
3.3
Vitamin A (m g RE)
100
Thiamin (mg)
0.3
Riboflavin (mg)
0.19
Niacin (mg NE)
5.7
Vitamin C (mg)
82
Procedure
1. MARINATE. In a bowl, mix water, sugar, soy sauce, ground black pepper and SARSAYA®. Add the pork and marinate for at least 1 hour or overnight in the chiller.
2. SAUTÉ. In pan, heat oil to sauté onion and garlic. Take the pork out from the marinade and sauté for 3 minutes.
3. BOIL. Add the marinade and let it boil until pork becomes tender. Continue cooking until desired sauce consistency is achieved.
4. ASSEMBLE. Serve pork tapa with fresh tomatoes on the side.
No. of Servings: 4-5 servings
Serving size: 1/4 cup (60 grams) Pork Tapa and 1 cup (90 grams) Tomatoes
Meal Serving Idea: 1 cup Rice, 1/4 cup Pork Tapa, 1 cup Tomatoes, 1 slice Ripe Papaya
Cooking Tips
Marinating meats overnight allows the meat to absorb all the flavors in the marinade.
Product Used