PORK TONKATSU WITH CABBAGE RECIPE
SARSAYA® OYSTER SAUCE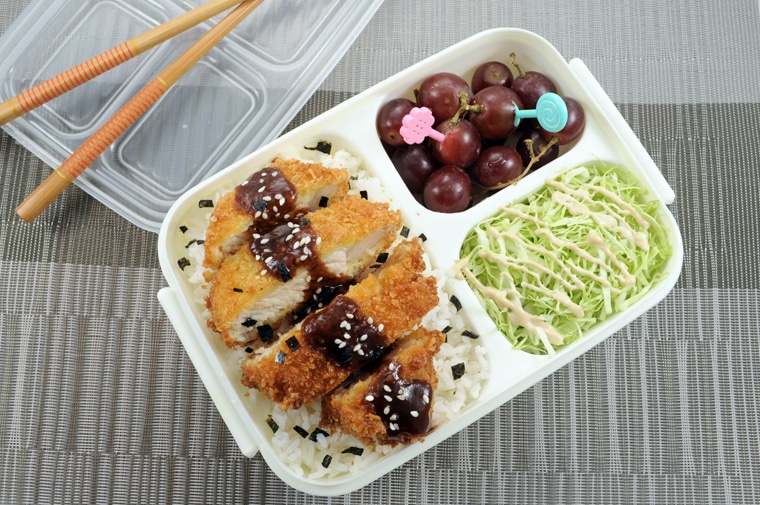 Ingredients
1/2 liter 500ml cooking oil
1/2 kilogram pork chop
1 pack 50g CRISPY FRY®Seasoned Crumbs
10 cups 500g cabbage, thinly shredded
Tonkatsu Sauce
3 tablespoons 45ml Worcestershire sauce
1 tablespoon 15ml ketchup
2 tablespoons 30g sugar, brown
1 tablespoon 15ml vinegar, cane
1 tablespoon 15ml SARSAYA®Oyster Sauce
1 teaspoon 5g ginger, minced
Sesame Dressing
1 cup 250ml Mayonnaise
1/2 teaspoon 3ml sesame oil
1 teaspoon 5ml soy sauce
1 teaspoon 5ml vinegar, cane
NUTRITION INFORMATION
Nutrition Facts
Calories per Serving
590
Carbohydrates (g)
15.7
Proteins (g)
15.4
Fat (g)
51.1
Dietary Fiber (g)
0.7
Calcium (mg)
32
Iron (mg)
0.9
Sodium (mg)
604
Preparation and Cooking time: 30 minutes
Procedure
Pork Tonkatsu Sauce
MIX. On a sauce pot, mix all ingredients with SARSAYA®Oyster Sauce and let it simmer just to dissolve the sugar. Mix well and set aside.
Sesame Dressing
MIX. On a mixing bowl, add all ingredients and mix well.
COAT. On a tray, coat pork chop with CRISPY FRY® Seasoned Crumbs. Set aside.
FRY. On a pan, pour oil and let it heat until 350F or hot enough to fry. Start adding porkchop and let it cook until golden brown and until meat is cooked. (approx. 5-7mins.) Drain and serve with cabbage and sauces on the side.
Makes: 5 servings
Serving size: 100g of porkchop per serving with 2 cups (100g) cabbage on the side
Cooking Tips
Be sure that the oil is hot enough before putting the pork chop into the oil. This would avoid excessive oil absorption by the pork chop.
Product Used