PROTTIEⓇ PALITAW
PROTTIE® SOYMILK DRINK MIX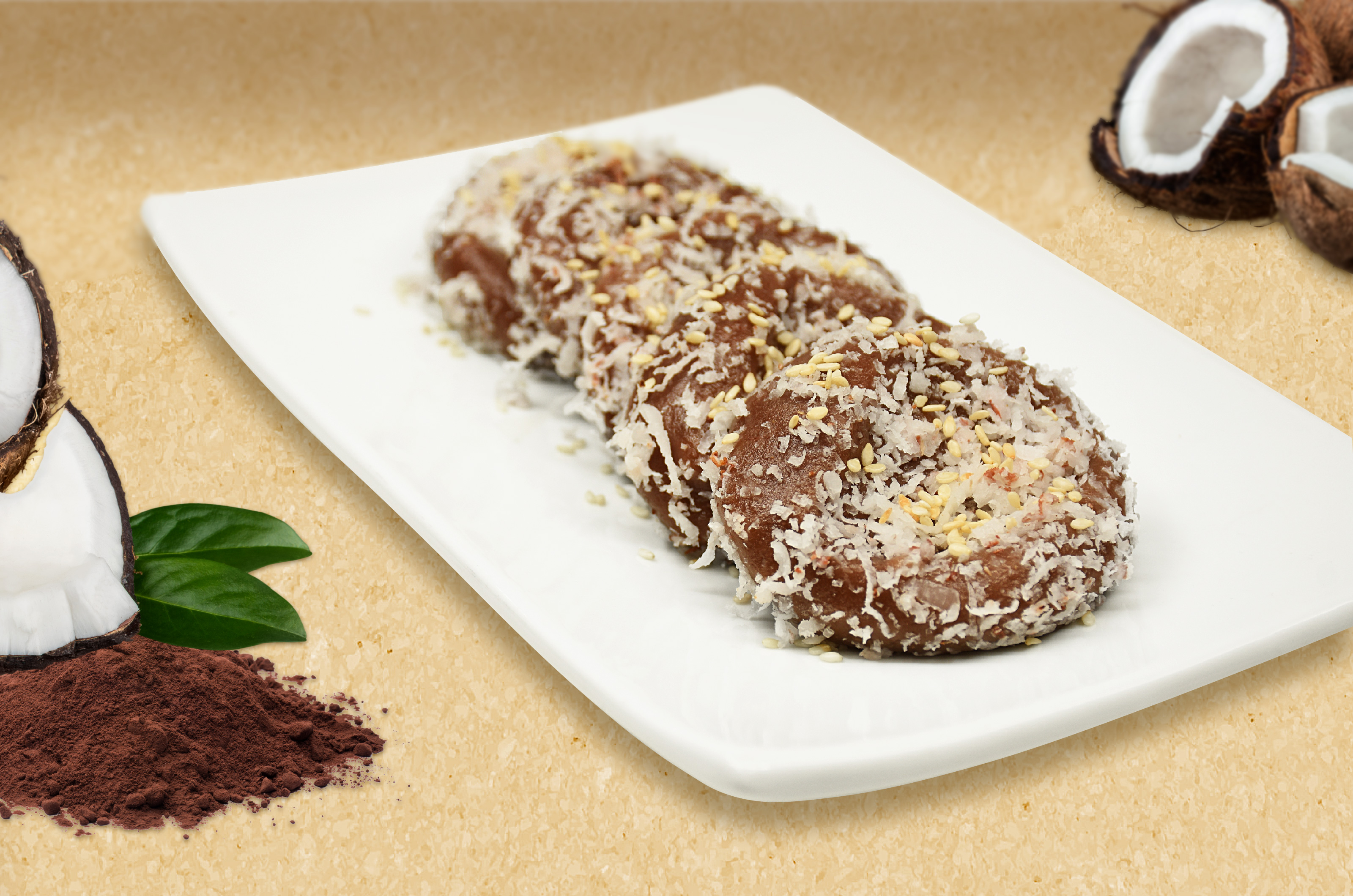 Ingredients
3 cups (309g) Malagkit Rice Flour
1 1/2 cups (375ml) Water
3 packs (75g) PROTTIEⓇ Soymilk Drink Mix (Chocolate)
COATING:
1 cup (198g) White sugar
1/2 cup (70g) Sesame seeds, toasted
2 cups (150g) Coconut, grated
NUTRITION INFORMATION
Nutrition Facts
Calories per serving (kcal)
203
Carbohydrates (g)
29.7
Proteins (g)
4.0
Fat (g)
7.4
Dietary Fiber (g)
2.2
Calcium (mg)
78.3
Iron (mg)
1.1
Sodium (mg)
9.3
Good to Know Nutrition Facts!
PROTTIE® and Sesame seeds are both rich in calcium essential to healthy bones and teeth.
Preparation time: 10 minutes
Cooking time: 10 minutes
Procedure
COMBINE. In a bowl, combine glutinous rice flour with water and mix until a dough is formed.
SHAPE. Add PROTTIE® (Chocolate) and mix well with the dough. Scoop about 1 1/2 tablespoons of dough then mold it into a ball-shaped figure. Flatten the ball-shaped dough using the palm of your hands.
BOIL. In a pot, boil water then put-in the flattened dough. When the flattened dough starts to float, remove them from the pot and set it aside allowing water to drip.
COMBINE. Meanwhile, in another bowl, combine sugar and roasted sesame seeds then mix well.
DREDGE. Place each palitaw piece in grated coconut then in the sugar-sesame seed mixture.
SERVE. Arrange in a serving plate then serve and enjoy!
Makes 15 servings
Serving size: 3 pcs (60g)
Cooking Tips
Do not overcook the rice cakes to avoid a sloggy texture.
Product Used