PROTTIE® CARAMEL MILKSHAKE RECIPE
PROTTIE® SOYMILK DRINK MIX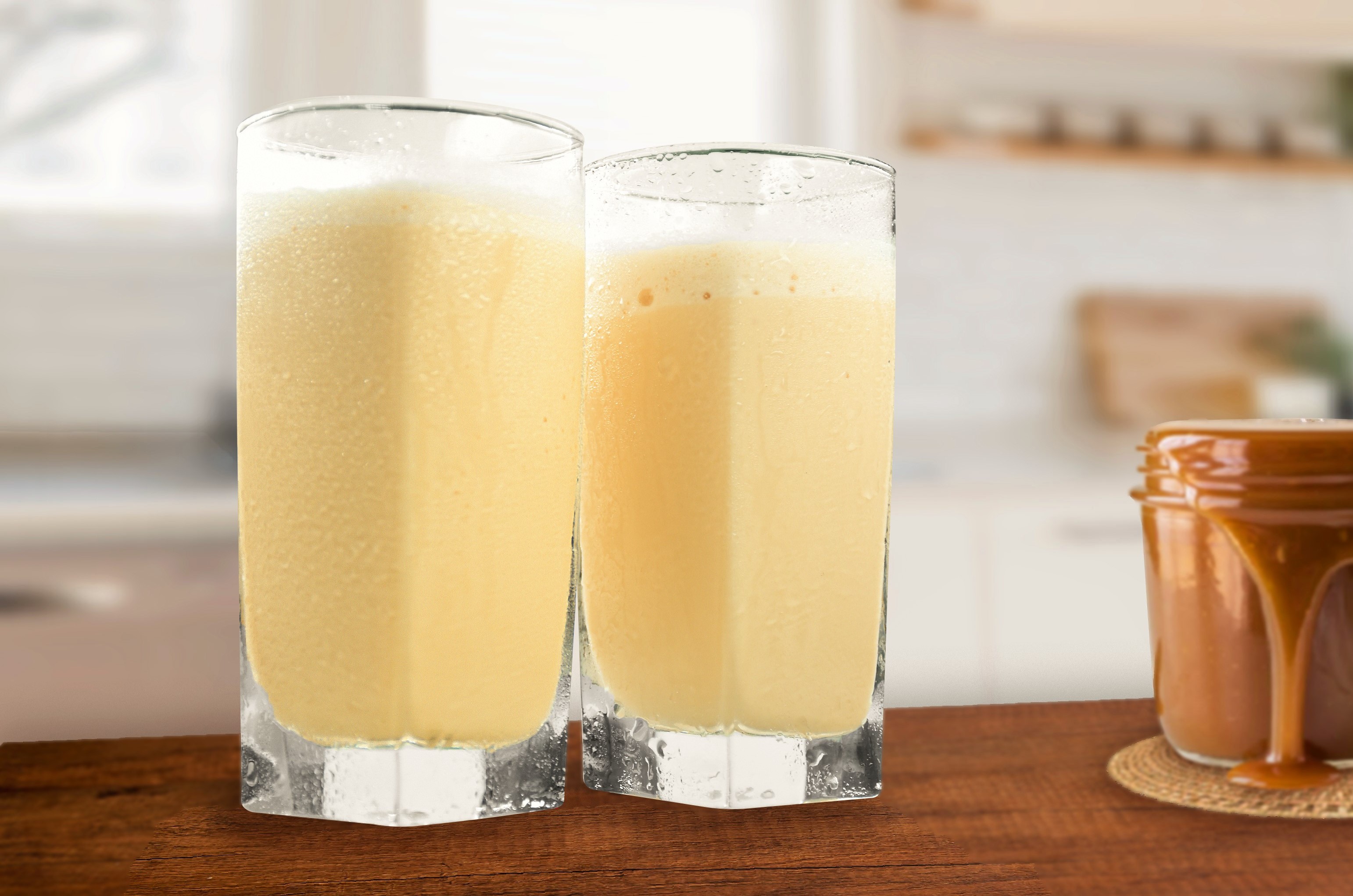 Ingredients
2 cups (480ml) Fresh Milk
2 packs (50g) PROTTIE® Soymilk Drink Mix (Caramel)
3 Tbsps (45g) White Sugar
2 cups (400g) Ice Cubes
NUTRITION INFORMATION
Nutrition Facts
Calories per serving (kcal)
113.0
Carbohydrates (g)
24.3
Proteins (g)
1.7
Fat (g)
0.9
Dietary Fiber (g)
0.2
Calcium (mg)
89.4
Iron (mg)
0.1
Sodium (mg)
19.3
Good to Know Nutrition Facts!
Milk and PROTTIE® are good sources of Protein and Calcium, necessary for strong bones and teeth.
Preparation time: 10 minutes
Cooking time: 10 minutes
Procedure
CRUSH. In a blender, add ice cubes. Blend for 20 seconds to crush the ice partially.
MIX. In the blended ice, add milk, PROTTIE® (Caramel), and sugar. Mix using a spoon.
BLEND. After mixing, blend the mixture well until smooth.
SERVE. Serve milkshake. Add toppings of your preference.
Makes 5 servings
Serving size: 3/4 cup (190ml)
Cooking Tips
Use chilled milk for a better and smooth milkshake texture.
Product Used