PROTTIE® CARAMEL POWERBALL RECIPE
PROTTIE® SOYMILK DRINK MIX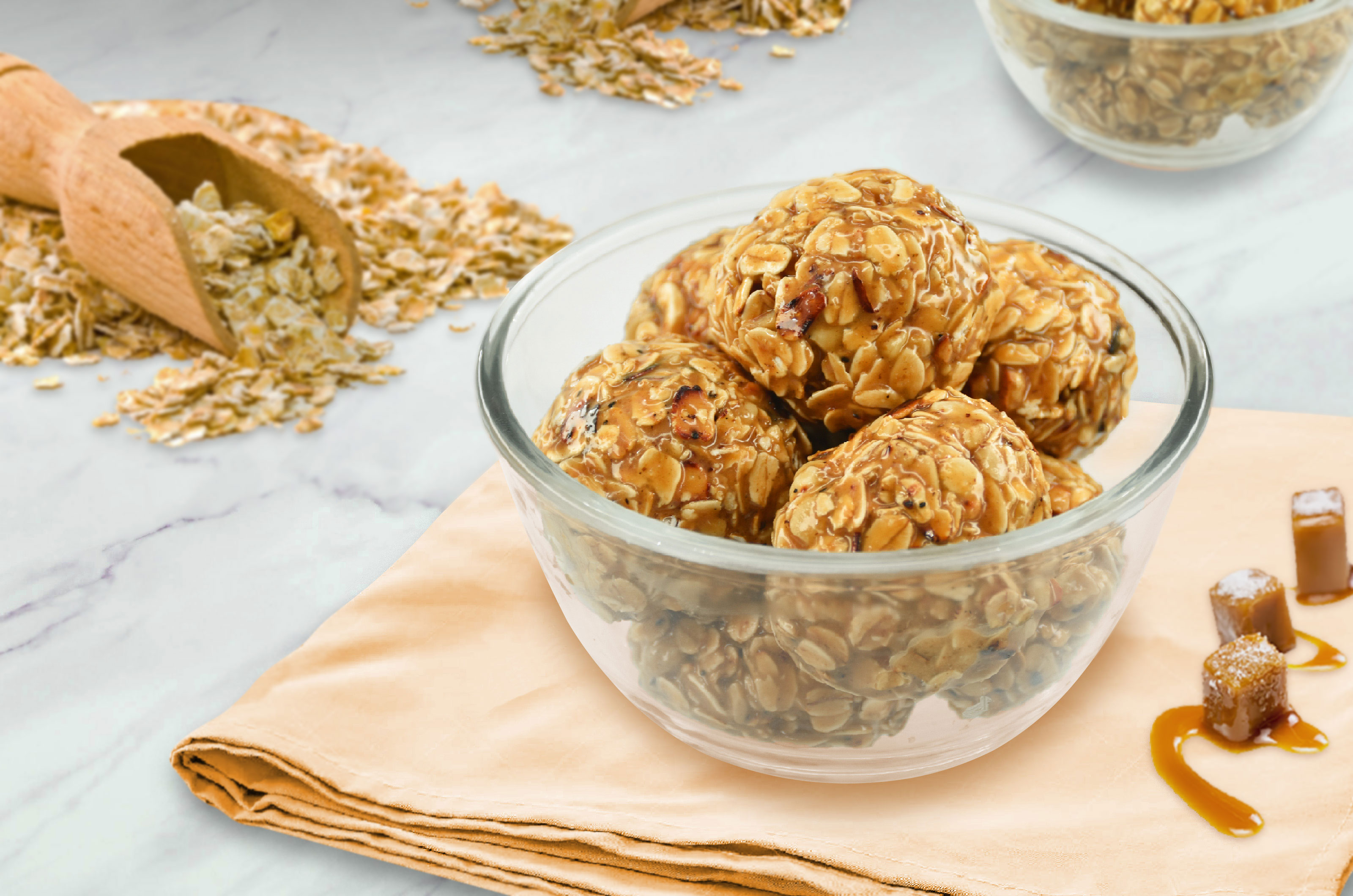 Ingredients
2 cups (435g) Oatmeal, plain
1 1/2 cups (330g) Nuts, chopped, divided
1/2 cup (110ml) Honey
1 pack (25g) PROTTIE® Soymilk Drink Mix (Caramel)
NUTRITION INFORMATION
Nutrition Facts
Calories per serving (kcal)
427.3
Carbohydrates (g)
43.9
Proteins (g)
16.1
Fat (g)
20.8
Dietary Fiber (g)
5.8
Calcium (mg)
221.0
Iron (mg)
3.4
Sodium (mg)
7.6
Good to Know Nutrition Facts!
Eating oats offer a lot of health benefits specifically for a healthy bowel movement due to its High Fiber content while Prottie® is rich in Protein and Calcium.
Preparation time: 5 minutes
Cooking time: 15 minutes + chill time
Procedure
TOAST. In a pan, toast oats and ½ cup chopped nuts. Set aside.
BLEND. In a blender, add 1 cup nuts, pancake syrup/honey, and PROTTIE® (Caramel). Blend until fully mixed.
MIX. Transfer blended mixture to a bowl. Add toasted nuts and oats. Mix well.
ROLL. Scoop 2 tbsps of the mixture and roll into 1-inch balls. Chill power balls for at least 2 hours before serving.
Makes 10 servings
Serving size: 3 pcs 90g (30g/pc)
Cooking Tips
You can use a cling wrap or tight plastic film in rolling the mixture to prevent it from sticking on your hands. Make sure to wash and sanitize your hands before rolling the mixture.
Product Used