PROTTIE® CHAMPORADO RECIPE
PROTTIE® SOYMILK DRINK MIX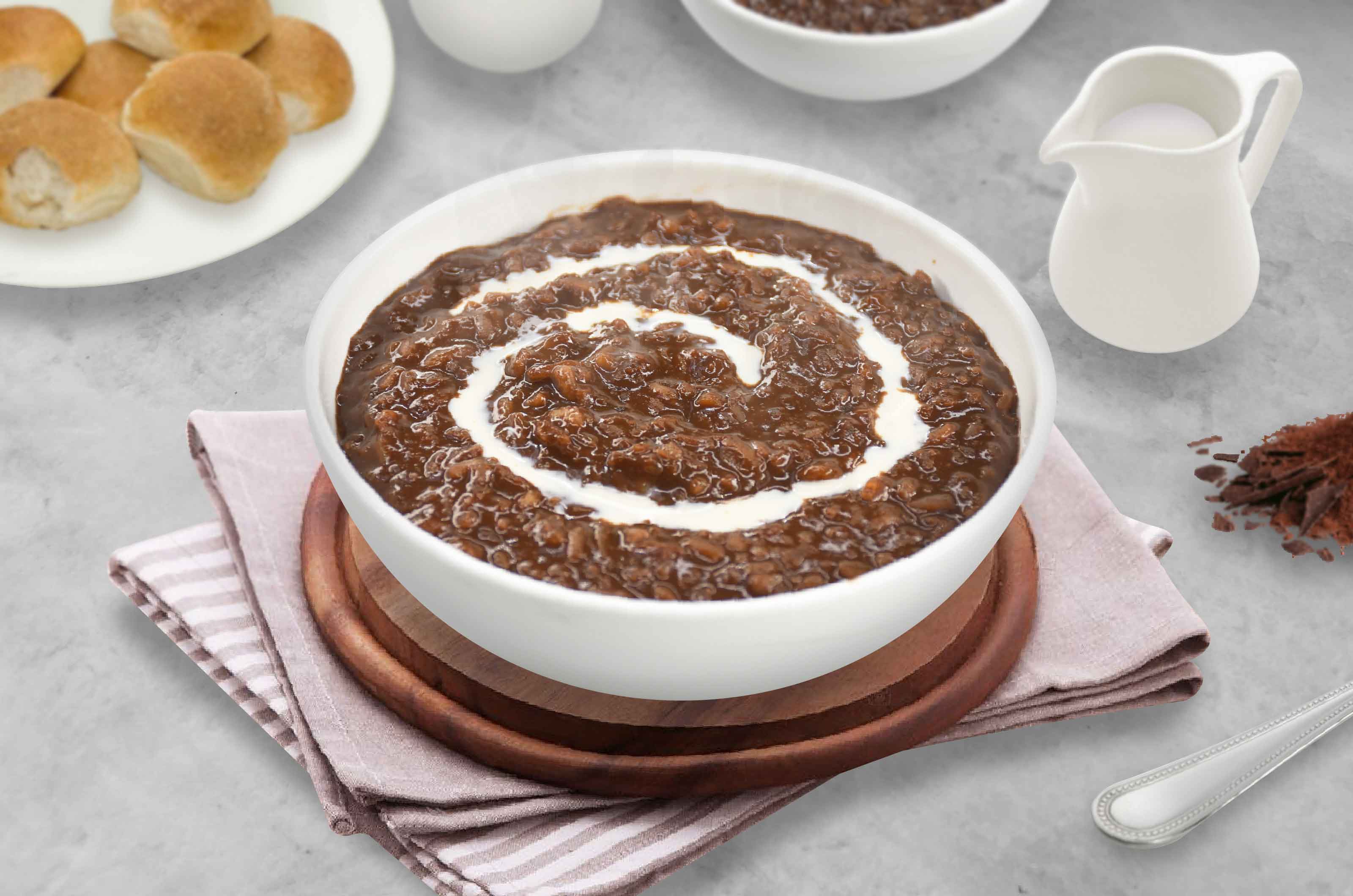 Ingredients
4 cups (1,000.0 ml) Water
1 1/2 cups (350.0 g) Malagkit Rice
2 packs (50.0 g) PROTTIE® Soymilk Drink Mix (Chocolate)
1/4 cup (25.0 g) Cocoa Powder
1/2 cup (120.0 g) White Sugar
1/4 cup (60.0 ml) Evaporated Milk
NUTRITION INFORMATION
Nutrition Facts
Calories per serving (kcal)
264.1
Carbohydrates (g)
56.2
Proteins (g)
5.7
Fat (g)
1.6
Dietary Fiber (g)
0.8
Calcium (mg)
126.0
Iron (mg)
0.7
Sodium (mg)
19.1
Good to Know Nutrition Facts!
Using PROTTIE® Soymilk Drink Mix does not only give it a delicious taste but also makes your champorado packed with Calcium, for stronger bones and teeth, and Protein for muscle building.
Preparation time: 10 minutes
Cooking time: 30 minutes
Procedure
BOIL. In a pot, boil water. Add malagkit rice and allow to re-boil for a few minutes.
MIX. In a small bowl, add PROTTIE® (Chocolate) and Cocoa Powder. Mix well. Add PROTTIE® mixture into the pot. Stir occasionally.
SIMMER. Once rice is cooked, add sugar and cook until it is thickened.
MIX. Add evaporated milk. Mix well. Turn of the heat.
SERVE. Transfer in a serving bowl. Serve with milk on top.
Makes 8 servings
Serving size: 1 cup 250g
Cooking Tips
You may serve this with extra milk on the side for added creamy and milk taste.
Product Used