PROTTIE® CHOCOLATE BANANA PANCAKE RECIPE
PROTTIE® SOYMILK DRINK MIX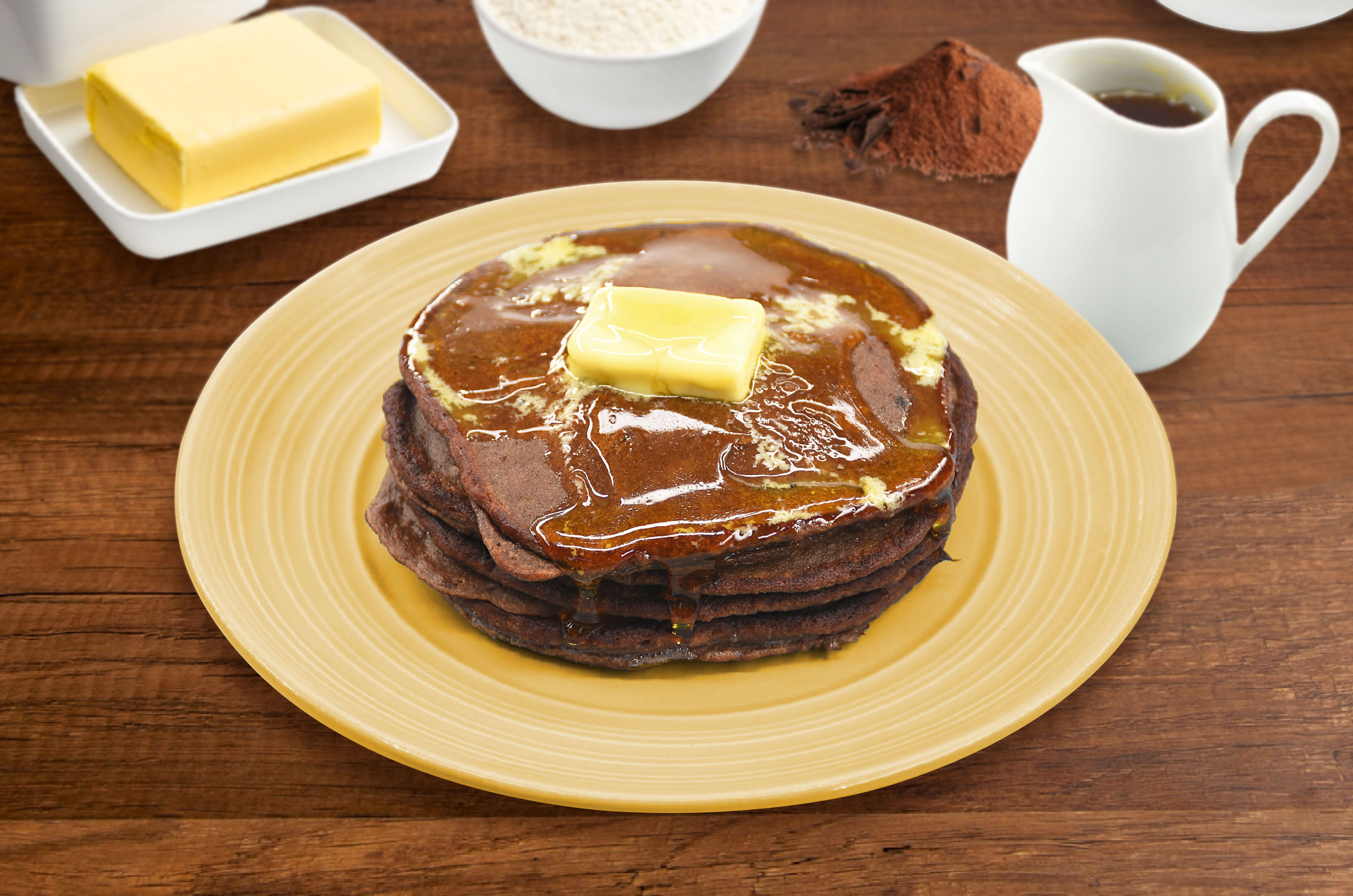 Ingredients
4 pcs (190g) Banana, ripe
3 pcs (180g) Eggs, beaten
2 packs (50g) PROTTIE® Soymilk Drink Mix (Chocolate)
2 Tbsps (30g) Butter
NUTRITION INFORMATION
Nutrition Facts
Calories per serving (kcal)
158.7
Carbohydrates (g)
10.1
Proteins (g)
7.5
Fat (g)
9.6
Dietary Fiber (g)
0.8
Calcium (mg)
184.9
Iron (mg)
1.4
Sodium (mg)
87.6
Good to Know Nutrition Facts!
This chocolate banana pancake allows you to get the nutrients from banana such as Vitamin B6, Vitamin C, Fiber, Potassium, Magnesium and Manganese. While the addition of PROTTIE® gives a good amount of Protein to this pancake."
Preparation time: 10 minutes
Cooking time: 25 minutes
Procedure
MASH. In a bowl, mash peeled banana using a fork.
MIX. Add eggs and PROTTIE® (Chocolate). Whisk until fully combined.
FRY. In a pan, heat small amount of butter. Pour batter and cook until bubbles form on top of the batter. Flip and cook for another 1 minute.
SERVE. Serve with fresh banana and butter.
Makes 5 servings
Serving size: 2 pcs (90g)
Cooking Tips
You can use a soup ladle or big scooper for a consistent & uniformed-size pancakes.
Product Used