PROTTIE® CHOCOLATE MUGCAKE RECIPE
PROTTIE® SOYMILK DRINK MIX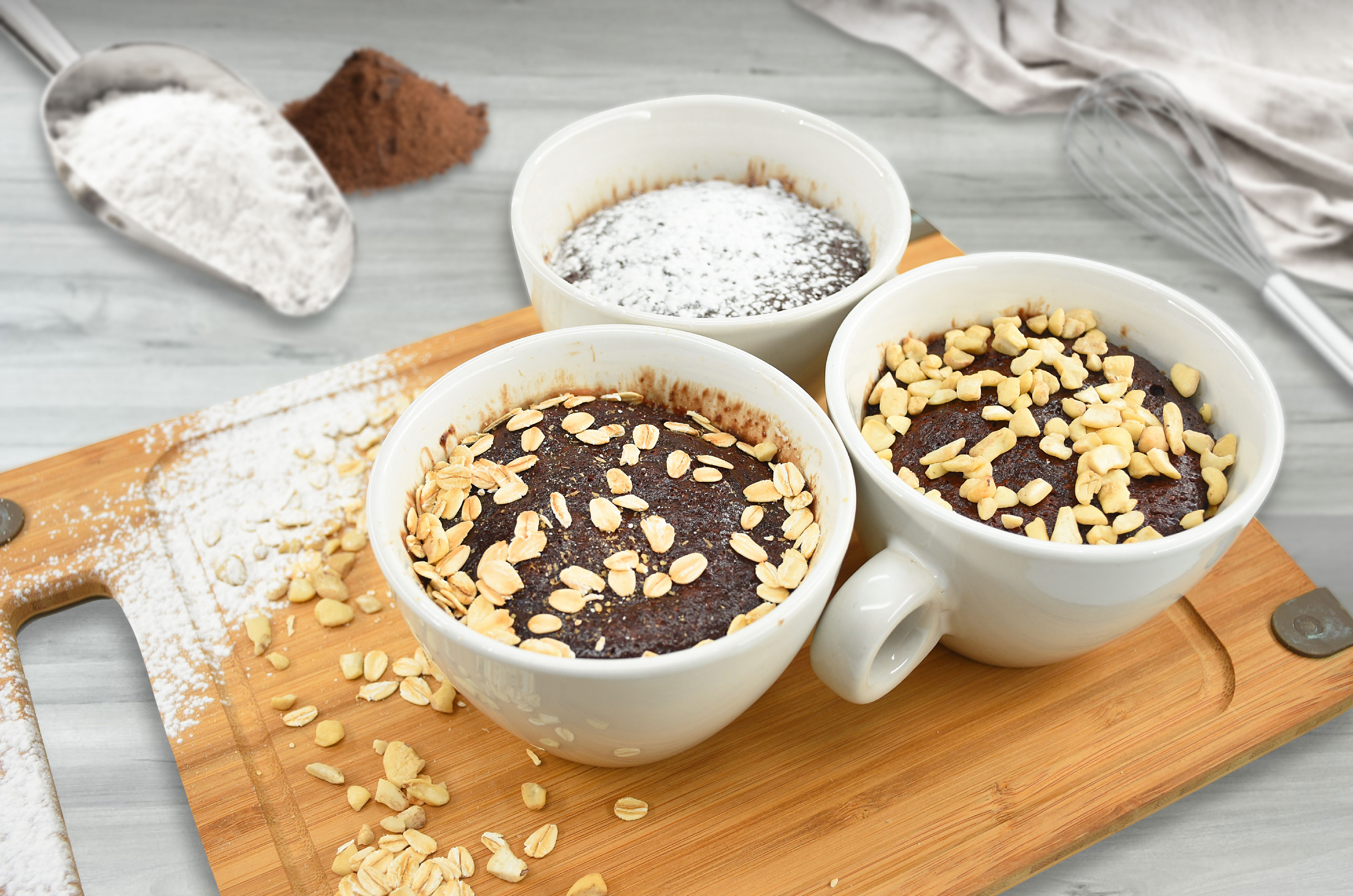 Ingredients
2 pcs (120g) Eggs, beaten
2 packs (50g) PROTTIE® Soymilk Drink Mix (Chocolate)
2 Tbsps (30g) White Sugar
2 Tbsps (30ml) Cooking Oil
NUTRITION INFORMATION
Nutrition Facts
Calories per serving (kcal)
195.1
Carbohydrates (g)
16.4
Proteins (g)
6.7
Fat (g)
11.2
Dietary Fiber (g)
0.5
Calcium (mg)
188.9
Iron (mg)
0.8
Sodium (mg)
46.9
Good to Know Nutrition Facts!
Both eggs and PROTTIE® provide quality Protein and Calcium which are essential for normal growth and development.
Preparation time: 10 minutes
Cooking time: 10 minutes
Procedure
MIX. In a bowl put egg, PROTTIE® (Chocolate), sugar, and oil. Whisk until fully incorporated.
SCOOP. Scoop mixture in a microwave-safe mug. Clean mug edges from excess batter.
COOK. Cook mixture in a microwave oven on high temperature setting for 2-3 minutes.
SERVE. Serve mug cake while hot.
Makes 4 servings
Serving size: 1 mug (70g)
Cooking Tips
You can try different toppings for your mug cake like chocolate chips, nuts, oats, or powdered sugar.
Product Used