QUESADILLAS
AJINOMOTO® BRAND GINISA FLAVOR SEASONING MIX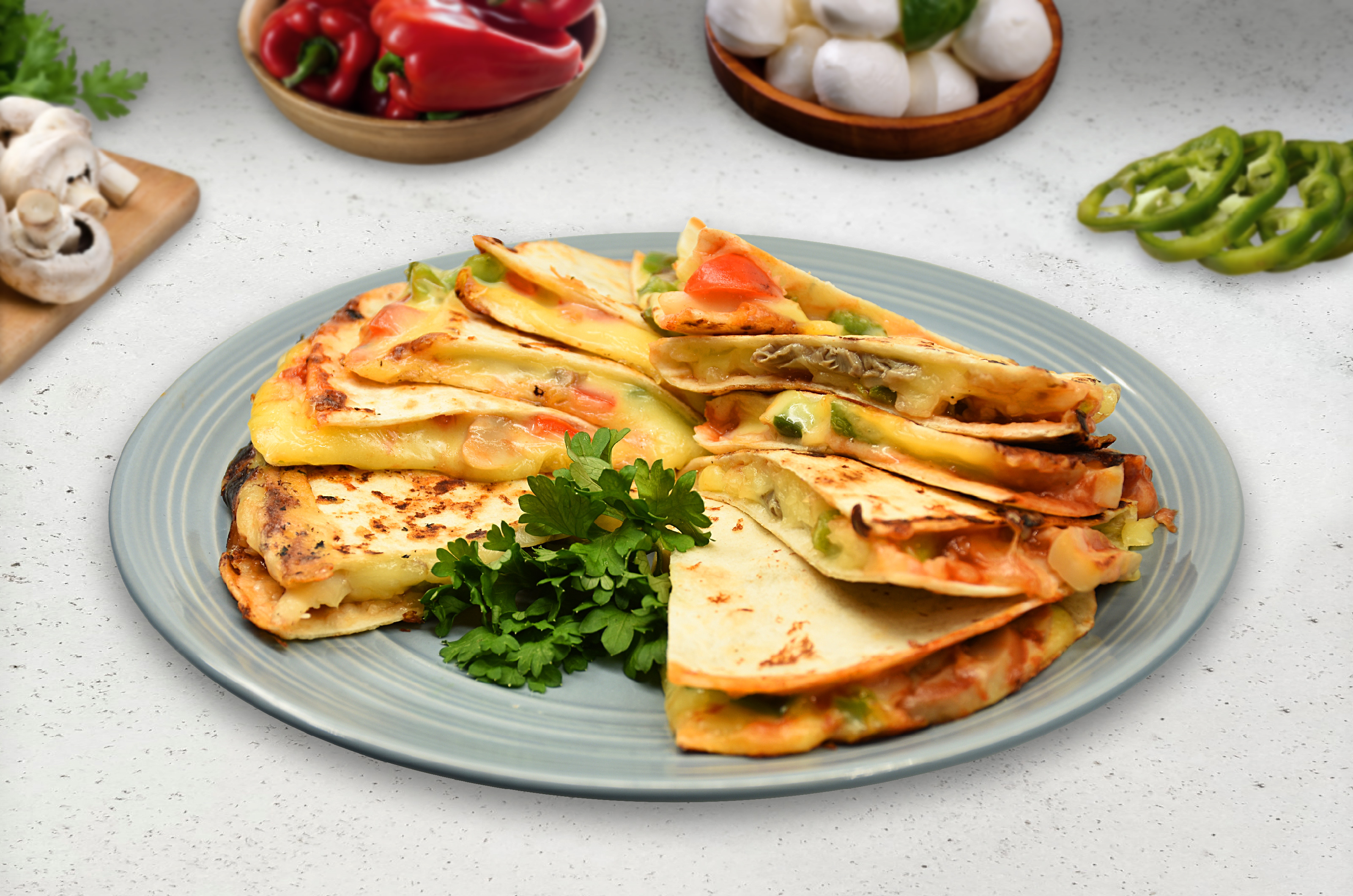 Ingredients
1 cup (152g) Red bell pepper, chopped
2 cups (500g) Mozzarella cheese, shredded
1 cup (125g) Button mushroom, chopped
1/4 cup (60g) White onion, minced
1 cup (125g) Cheddar cheese, shredded
1 pack (7g) AJI-GINISA® Flavor Seasoning Mix
16 pcs. (833g) Tortilla wraps
NUTRITION INFORMATION
Nutrition Facts
Calories per serving (kcal)
240.7
Carbohydrates (g)
22.5
Proteins (g)
12.4
Fat (g)
11.2
Dietary Fiber (g)
0.4
Calcium (mg)
294.3
Iron (mg)
1.2
Sodium (mg)
754.4
Good to Know Nutrition Facts!
Cheese is a great source of Calcium for healthy bones and teeth.
Preparation time: 5 minutes
Cooking time: 30 minutes
Procedure
COMBINE. In a bowl, combine red bell peppers, mozzarella, button mushrooms, white onions, and cheddar cheese.
SEASON. Add AJI-GINISA® and mix well.
COOK. Heat the non-stick pan over medium heat then warm the tortilla. Spread the mix filling on half the side of the tortilla, then fold and flip over the other side. Cook the quesadilla until tortillas are golden brown.
SERVE. Quesadillas are served in individual triangle-shaped pieces by cutting half-folded tortilla into 2-3 sections.
Makes 16 servings
Serving size: 1 pc. (88g) Quesadilla in half-folded tortilla
Cooking Tips
The half-moon technique is easier to flip than a quesadilla made with two tortillas. Just spread your filling over half of the tortilla, then fold the other half over the filling.
Product Used