Bangus Steak
Sarsaya®Liquid Seasoning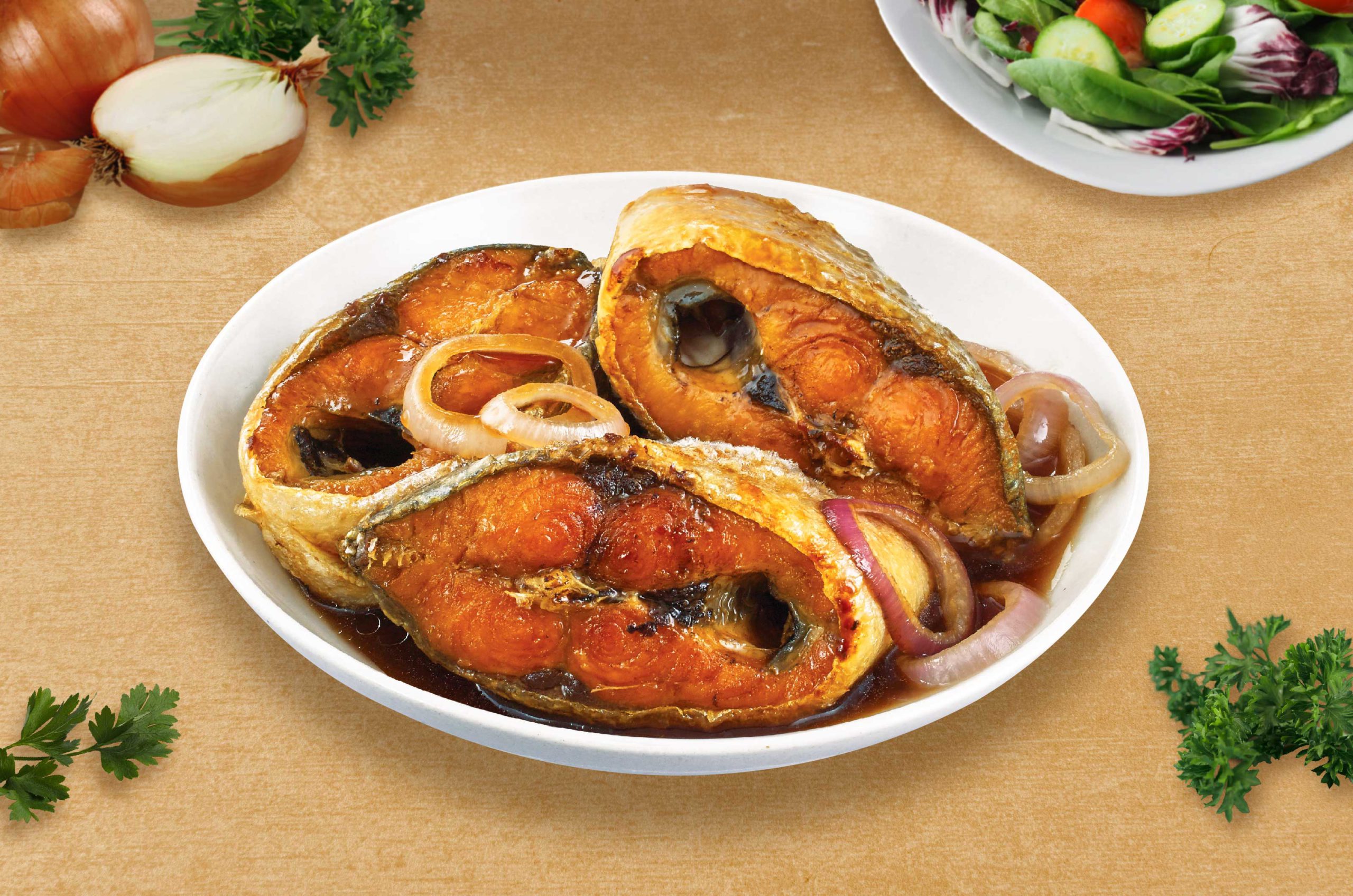 Ingredients
2 Tbsps. (20 ml) Cooking Oil
5-6 slices (360 g) Bangus, Medium sliced
2 Tbsps. (30 g) Red Onions, sliced
2 tsps. (10 g) Garlic, minced
2 packs (50 ml) Sarsaya®Liquid Seasoning
1/2 tsp. (1 g) Pepper, whole
3 Tbsps. (50 ml) Water
2 Tbsps. (30 ml) Calamansi Juice

NUTRITION INFORMATION
Nutrition Facts
Calories per serving (kcal)
119.60
Carbohydrates (g)
1.67
Proteins (g)
12.13
Fat (g)
7.20
Dietary Fiber (g)
0.13
Calcium (mg)
31
Iron (mg)
0.87
Sodium (mg)
1007.47
Good to Know Nutrition Facts!
Bangus or milkfish is a good source of protein. It is rich in Omega 3 and Vitamin B12.
Cooking time: 10 minutes
Preparation: 15 minutes
Procedure
FRY. In a pan, heat oil. Fry bangus until brown on all sides. Set aside.
SAUTE. In the same pan, saute onion and garlic. Add fried bangus.
SEASON. Add Sarsaya® Liquid Seasoning and pepper.
SIMMER. Add water and calamansi juice and simmer for 5 minutes. Turn off heat.
SERVE. Serve with hot rice and enjoy.
Makes 6 servings
Serving size: Fish: 1 pc. Sauce: 1 1/2 Tbsps. (Fish: 60 g Sauce: 25 ml)
Cooking Tips
Do not over boil/simmer the sauce when calamansi is added to avoid bitter after taste.
Product Used